Look at this beautiful specimen of a Carlos IV Reales!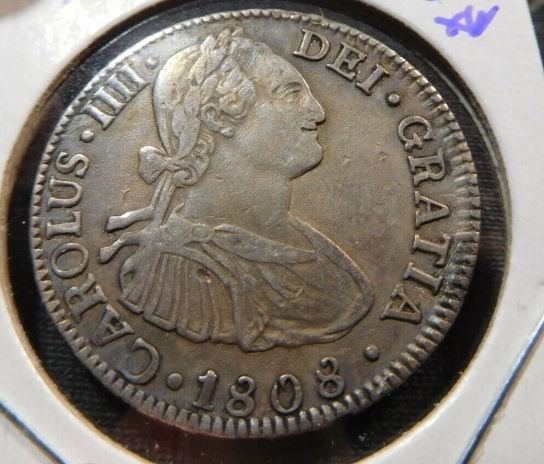 Obverse:
Bust of Charles IV facing right
Lettering: CAROLUS·IIII·DEI·GRATIA·1808· ; Translation: Carlos 4th by the grace of God
---
* * * * *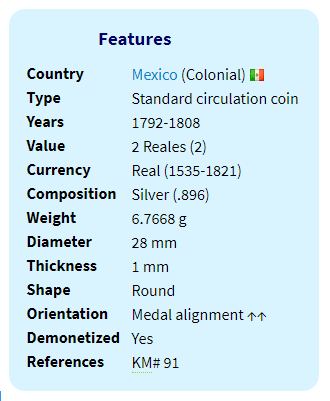 ---
* * * * *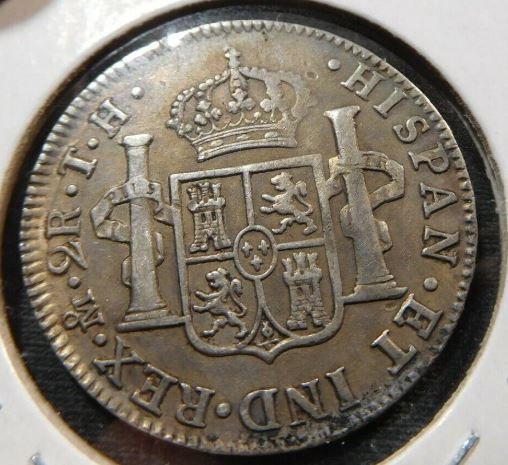 Reverse:
Coat of arms: A pair of pillars separated by a crowned simple shield with lions, castles, pomegranate and three centralized Fleurs-de-Lis
Lettering: ·HISPAN·ET IND·REX·Mo·2R·T·H· ; Translation: King of Spain and the Indies; Mexico City 2 Reales TH
---
* * * * *
Although it is a 2 Reales (not the popular 8 Reales), I am interested in it because it appears to be in great condition and the best so far that I have seen of a Reales coin. A good strike!
It is obvious that the coin has been cleaned, perhaps many years ago and probably years before it was placed in the protective coin flip.
---
* * * * *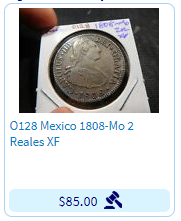 Nope... this coin is not mine... yet.
I hope to bid on it.
The auction ends today at 8 PM PST.
---

The Fiesta Tuesday tag is hosted by
@silverd510
for anyone to showcase coins from one of the oldest mints in the world, and any silver for that matter. Join us.... it is a fiesta💃🌮!!!
---

I hope you enjoyed viewing this article as much as I did in sharing with you. Thank you and I will see you again soon!

@silversaver888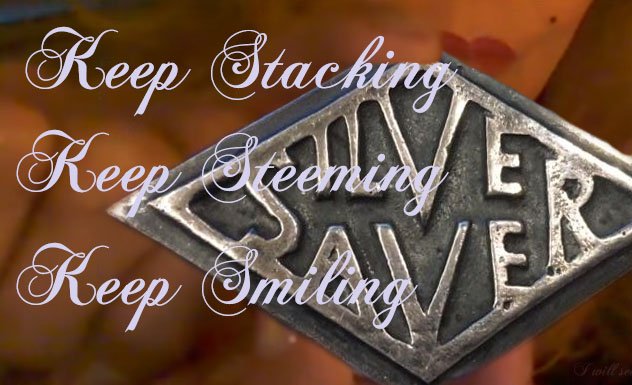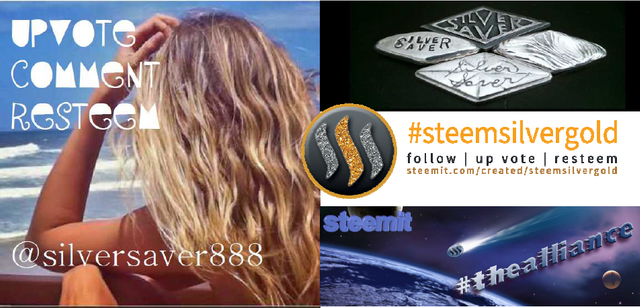 The Silver Saver Channel Bar, ltd. ed.
1 troy ounce, .999 fine silver, hand poured by MK Barz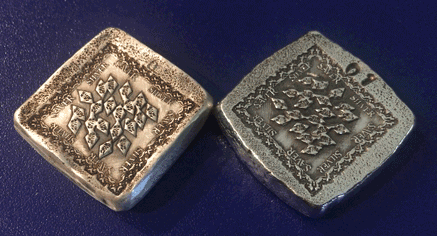 available from MK Barz and Bullion, click the link here. Use discount code: SSA10 to get a 10% discount for the Silver Saver Channel Bar.
Thanks for your support!
Thank you to the silver savers of steemit who have added the hand-poured Silver Saver Bar to their collection and stack. Do you have a Silver Saver Bar? Please let me know if you do the comment section below.


---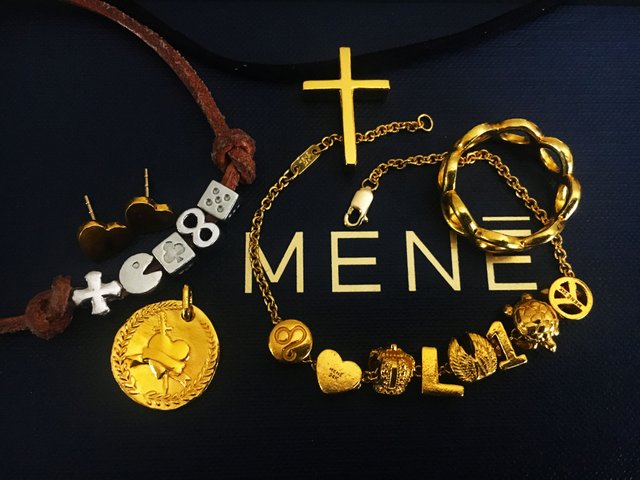 Mene 24K jewelry is a great way to build a gold and platinum stack.
Earn $5 in Mene credit for signing up for Mene with this invite link: https://www.Mene.com/invite/cK5BKh
---

@silversaver888 is a proud member of #ladiesofssg4eva -a club comprised of the beautiful female stackers of SSG.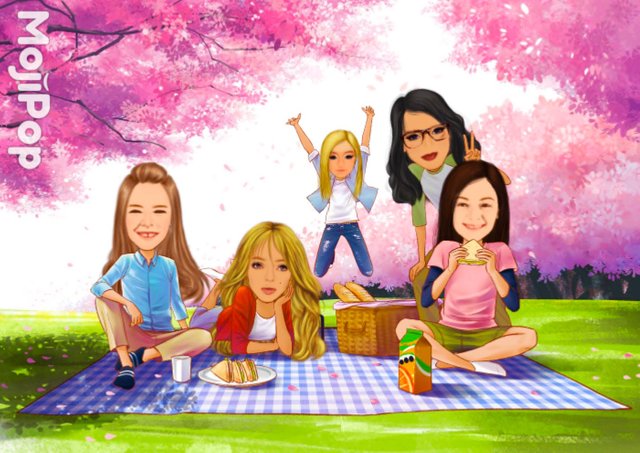 ---
😊 Make it a TERRIFIC TUESDAY!!!😊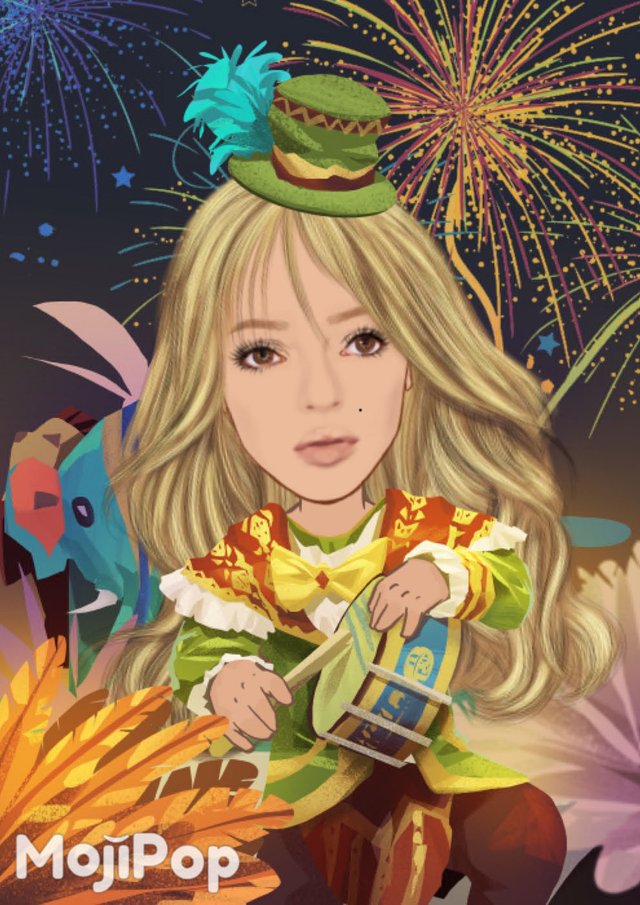 Hugs and Kisses 🤗💕💋!!!!
---
Posted via Steemleo | A Decentralized Community for Investors