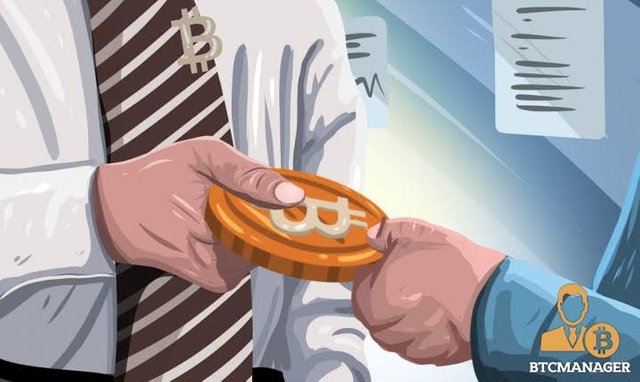 Permit me to start this discourse by saying that I had quite a great difficulty coming up with the title of this essay. At a point, I contemplated between picking the word cryptocurrency and Bitcoin.
After much thought, however, I finally settled for Bitcoin. I took this decision because Bitcoin is undoubtedly the king of cryptocurrencies. And if anyone wants to get paid in cryptos, the preference will most likely be Bitcoin. Therefore, it makes sense to focus on Bitcoin.
In the paragraph that follows, this essay will examine some of the notable advantages and the disadvantages of receiving salaries in Bitcoin.
The Pros
One clear advantage of receiving salaries in Bitcoin is the chance of getting caught in a bull market. If your salary was, for instance, paid in Bitcoin in early 2017 (when one BTC was trading for as low as $1k before skyrocketing to about $20k by the end of the same year) you were likely to have made an unimaginable fortune.
Not only that, receiving your salary in Bitcoin automatically makes you an elite because the population of those transacting in Bitcoin today is still far below 0.5% of the world's population. So, earning your salary in Bitcoin prepares you for the future ahead.
Also, receiving your salary in Bitcoin puts you under lesser scrutiny from regulatory bodies who have a penchant for encroaching on the freedom and privacy of innocent citizens.
Finally, getting paid in Bitcoin inherently cuts your spending appetite. You don't want to be like the proverbial guy who paid for pizza with 10k Bitcoin. More seriously, the anticipation that Bitcoin could increase in value will likely cut your propensity to spend it but hodl it instead.
The Cons
Just like a bull market could improve your fortune if you receive your salary in Bitcoin, a bear market can unleash unimaginable hardship and heartbreak upon you. Your $2k salary in Bitcoin could be $1k or less in a matter of weeks, the reason being that Bitcoin is a very volatile asset.
Another disadvantage of getting paid in Bitcoin is that you could lose everything in a matter of seconds if you are targeted by notorious hackers. This risk is minimal (if nonexistent) if your income is paid in fiat currency.
In addition, receiving salary in Bitcoin may result to undue charges and loss of revenue in the process of converting Bitcoin to fiat through the exchanges out there.
Sometimes, the charges on withdrawal could be as high as 5% or more. So why receive your salary in Bitcoin when you'll still have to eventually convert your earnings to fiat in the end, even at exorbitant charges?
Conclusion
Bitcoin is an emerging digital asset with great potentials but it is still very limited when compared to the traditional monetary system.
Therefore, if I would ever consider receiving my salary in Bitcoin right now, I will opt for 50% Bitcoin and 50% fiat. This way, I would have cleverly mitigated against the risks associated with both payment mechanisms.
---
Posted via Steemleo | A Decentralized Community for Investors