Lagos City Steemit Meetup Was A Huge Success
Hello @steemalive and @steemitblog, it's my pleasure to bring to you the feedback of Lagos City Steemit Meetup hosted by me @talktofaith, for Lagos Steemians. I am sorry the feedback is coming a little behind schedule, but I am glad to present it now.
The meetup held on Sunday 9th May 2021, in University of Lagos Lagoon Front Resort Akoka Lagos State Nigeria. The Unilag Lagoon Front is a resort center for relaxation and tour. It is surrounded with natural facilities like flowers, vegetations and lagoon for good sight seeing.
We designed a soft copy flier for the Meetup advert. The below flier is the meetup online flier.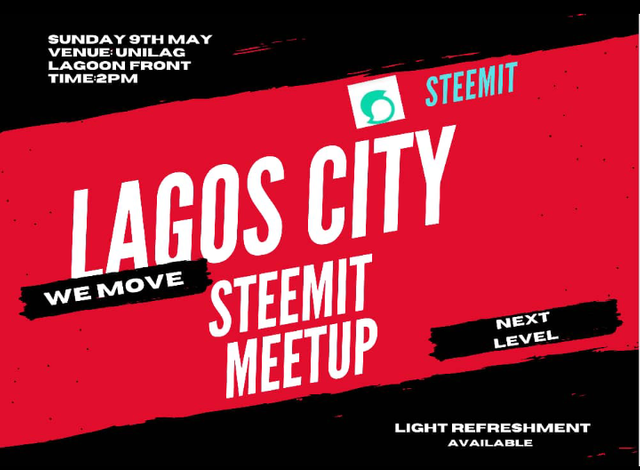 Flier designed by @ruthjoe
We had 23 persons in attendance and 4 sections of the meetup, with 4 speakers. All these are to encourage the newbies who are trying to be inactive, as well as to create a bond/relationship between members.
The speakers includes
@talktofaith
@doppley
@ruthjoe
@ammyy
Topics Deliberated on
Steemit and how it works by @talktofaith
@talktofaith spoke generally on steemit. I defined steemit and spoke on the ways steemit works for better understanding of both members and prospective members.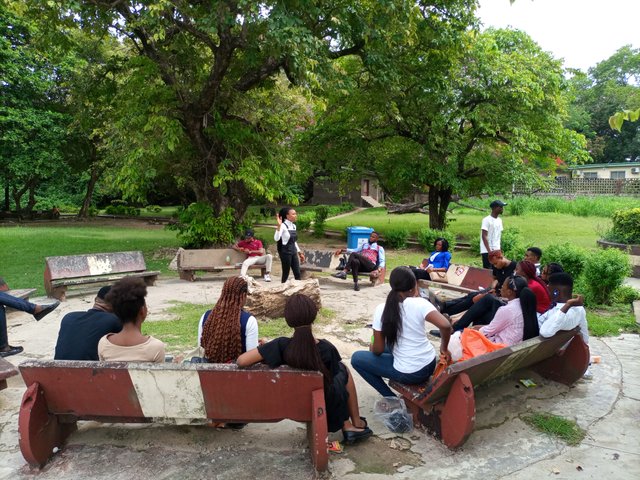 @talktofaith speaking
Importance of investment on steemit by @doppley.
@doppley spoke on the importance of holding more Steem Power, as well as deliberately investing on your Steem Power.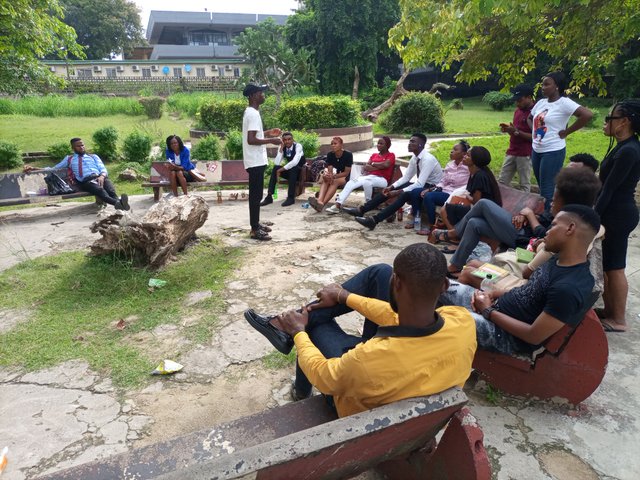 @doppley speaking
Why you should participate in steemit contests by @ruthjoe.
@ruthjoe spoke on the importance of contests to a newbie and steemit members generally.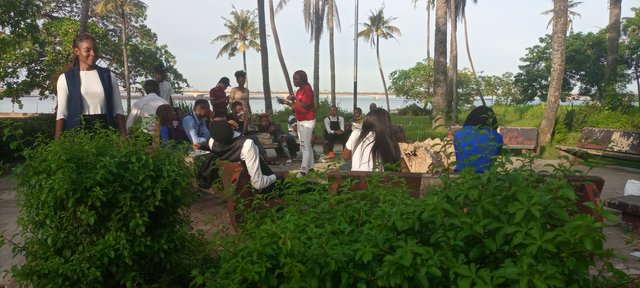 @ruthjoe speaking
We also had a testimony section where some one testified of the goodness of steemit to their lives.
@ammyy took this section and testified how steemit has changed her financial status in just one month.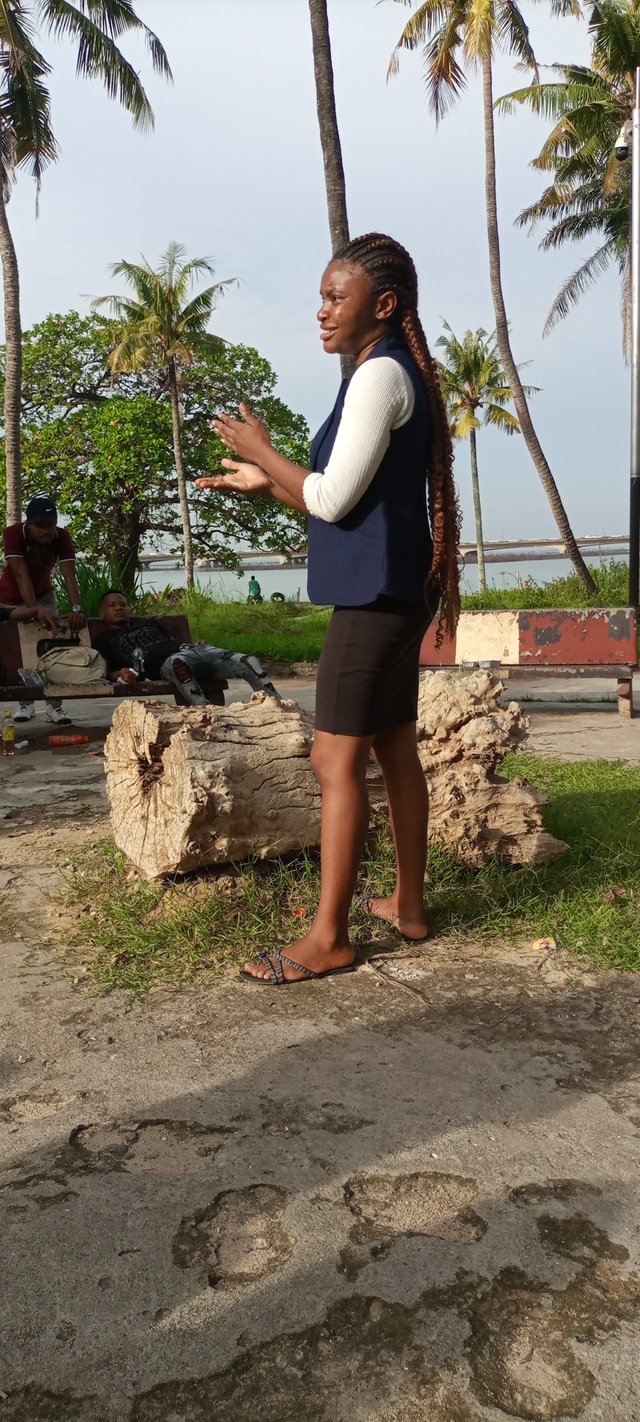 @ammyy testifying
It was all fun and everyone in attendance were glad they made it, as so many person's vibes were revived and they all promised to remain active and consistent untill it all starts working for them.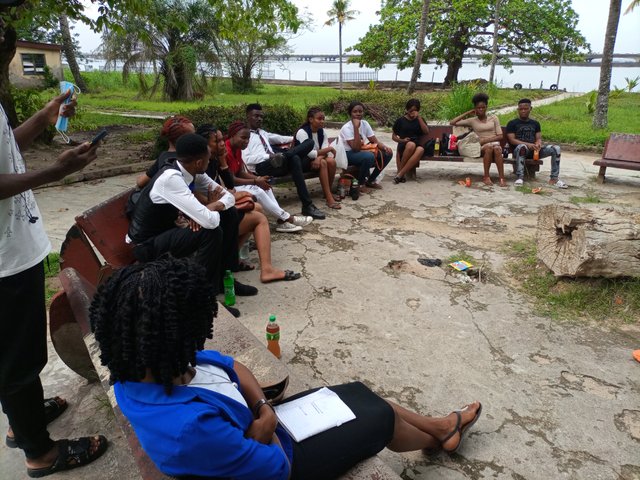 What3words
We also had some light refreshments of small chops and soft drinks, as seen in the below picture. Just that our camera person @anyenaya1 forgot to take pictures while we were having our refreshment.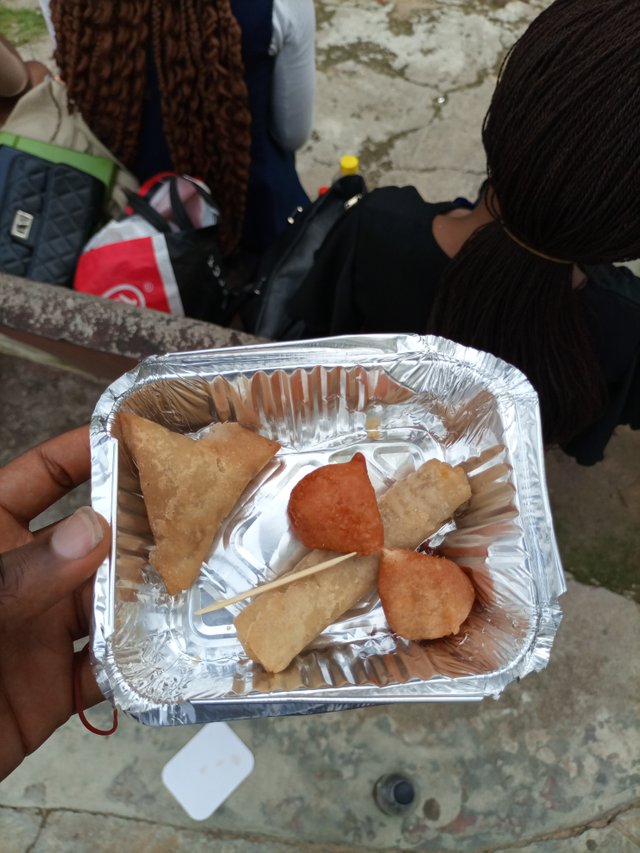 Small chops refreshment
The meetup was 💯 worth it, it was all fun and educative. We had 2 signups immediately (@linteg and @fortch), as they were so excited hearing the good news about steemit. I also have a pending signup to make, but he is out of town currently for something do tasking, but will get onboard immediately he is back from travel.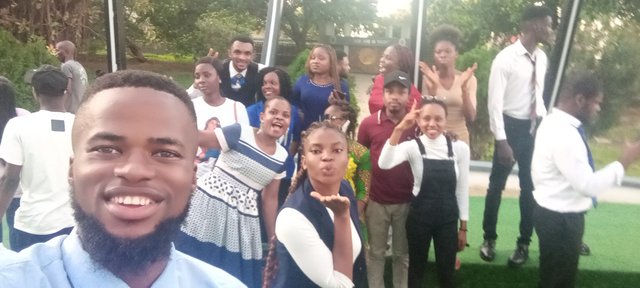 What3words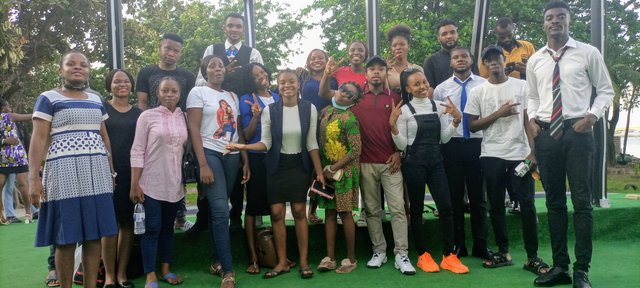 Group picture of Lagos Steemians
The people in attendance are...
@talktofaith
@doppley
@ruthjoe
@ammyy
@anyenaya1
@chrisbrood
@analee
@emyprince
@samuelkoko
@jenny
@thepeaceace
@otydave
@nekkypreal
@cn-humphrey
@ifylove
@sammyrock
@afunkycares
@meekey41
@linteg
@fortch
@boobee
@chewayne90
And our prospective newbie, we expect his arrival by next week.
Though the resort environment was a good one for meetup, but I found out that having a steemit training center will really do much to the newbies especially. This is because, they had time to express themselves and asked some questions as well as understood some things better which they couldn't understand via online. Though I have the idea of getting a training center in mind, but now it is a necessity.
Since after the Meetup, everyone that attended had been very active. Majority had done their Achievement 2 and has also started participating in contests on steemit. They are just very excited working in full knowledge now than assumption.
This meetup is going to be a constant one, our next meeting will come up by July and I plan to make it big.
Thanks guys for visiting my post
Best regards


Subscribe:::Discord.
:::Whatsapp :::join trail