SteemAlive Presents: "KickOffSmart". Recruit newbies and put them on course to join the clubs. Contest Prize: 180 Steem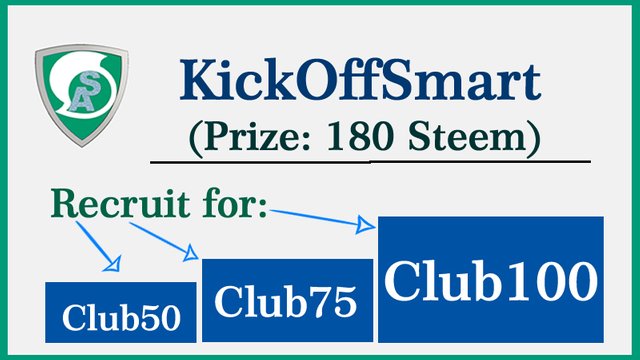 Introduction
We welcome you friends to our contest for this week. Every week, we try to run a creative contest to engage our members and give them the opportunity to earn. The club5050, 75 and 100 is the talk of the town right now. Unless you are coming back from Jupiter, you must know what they mean. As a community that is fulltime into promotion, we recruit a lot of newbies. This contest is called KickOffSmart. It would be an opportunity to be rewarded by guiding our recruits to join the clubs.

The Contest - KickOffSmart
KickOffSmart is a contest designed to reward promoters that bring in new users and guide them to join any of the clubs. We called it KickOffSmart because the smartest way for anyone to join Steemit now is to walk straight into the clubs. So in this contest, we will reward promoters that recruit new users and help them qualify for and join club5050, club75 or club100. This is how it will run.
What you need to do
Here are the things you need to do in this contest. Recruit as many newbies as you can and help them to join the clubs.
1. club5050: For your recruits to join this club, they must power up at least half of all their earnings in their first 30 days.
2. club75: For your recruits to join this club, they must power up at least 75%of all their earnings in their first 60 days.
3 .club100: For your recruits to join this club, they must power up all their earnings in the first 90 days.

The rules
You must be in club5050 by the time we announce the first contest reward - December 19, 2021.
You must be verified in SteemALive community
Your recruits must complete achievements 1 - 4 to be counted for the promoter.
Your recruits must complete at least 3 quality posts each week of this contest (achievement posts is included).
At the end of the first month, we will invite you to write a post in SteemAlive Community with the title: : "My KickOffSmart entry: How I recruited and mentored [3] new users to join club....."
Subscribe to our community.
Vote and resteem this post
Your first tag for the post you will make should be kickoffsmart
If you will participate in this contest, indicate in a comment below.

How winners are selected
We will check the number of recruits by each participant that joined anyone of club5050, club75 and club100. We will award points for each recruit that qualifies as follows:
club5050: 5 points
club75: 10 points
club100: 15 points
We will rate and announce each category differently. At the end of the first month, which will be on December 19, 2021, we will announce the first prize for recruits that joined club5050. We will announce for club75 on January 19, 2021. Then for those that joined club100, it will be on February 19, 2021. The person will the total highest points in each category wins the top position for that category.
Note: This contest kicks off today 9/11/2021. So introduction posts published before today wont be counted. Also, We gave 10 days gap from today so that participants can start recruiting new people and mentoring them. 10 days would be enough time to get new people that will qualify you to win prizes in the contest.

The Contest Prize - 180 Steem
The total Steem Prize is 180 steem. Here is how we have arranged it:
For club5050: Total Prize is 40 Steem
1st Position: 22 Steem
2nd Position: 11 Steem
3rd Position: 7 Steem
For club5050: Total Prize is 60 Steem
1st Position: 30 Steem
2nd Position: 20 Steem
3rd Position: 10 Steem
For club100: Total Prize is 80 Steem
1st Position: 40 Steem
2nd Position: 25 Steem
3rd Position: 15 Steem

Announcing the full return of @beckie96830 - 20 Steem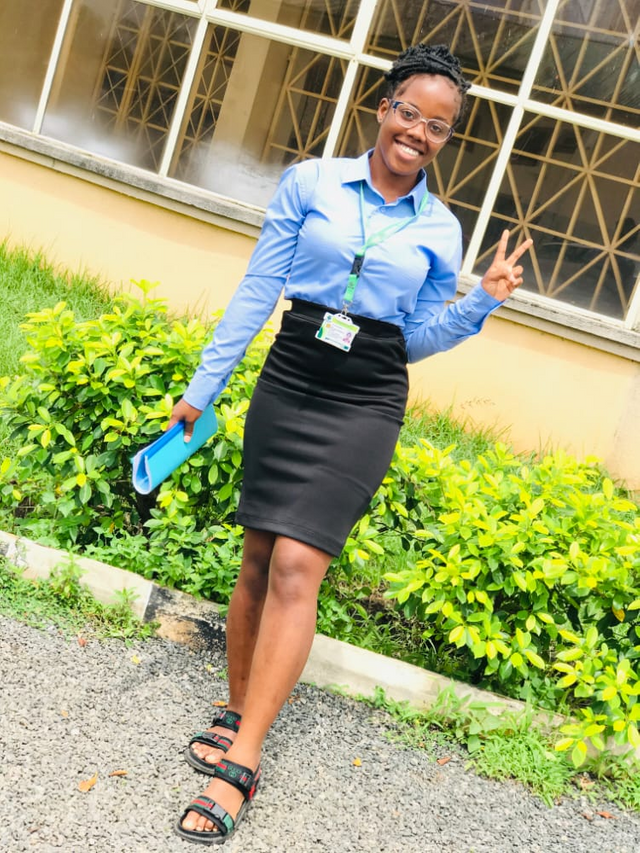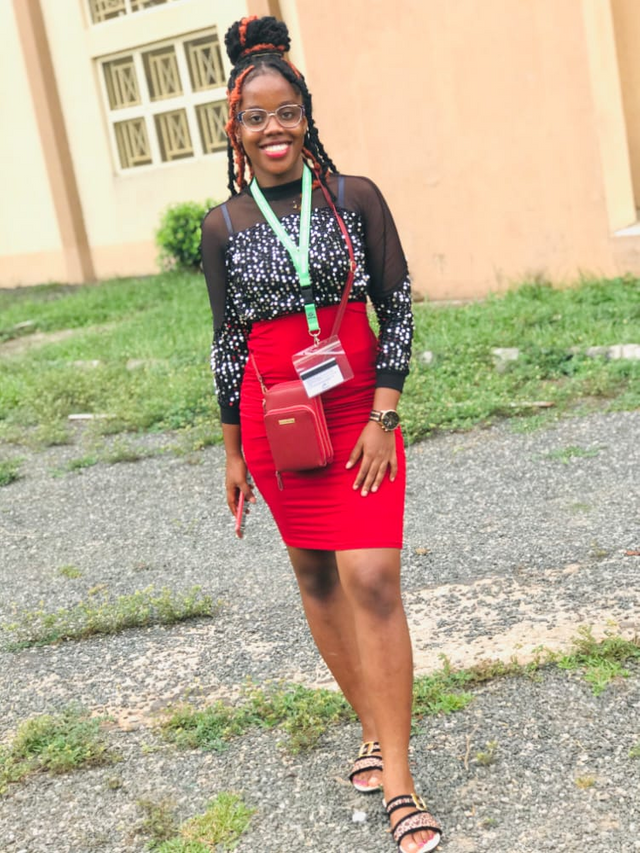 One of the founding members of SteemAlive community is @beckie96830. You can check steemalive introduction post. Becky has been studying Banking and Finance at Umudike. We are happy to announce that she has finished her studies and is full back. She graduated officially graduated on August 2021.
To celebrate Becky's return, she has supported this contest with 20 Steem and wishes to announce that she is back, ready to support the community fully as she once use to do.
We congratulate Becky on her achievements. We welcome her back and wish her success in her future endeavors
You can wish Becky success too!!!

Support this contest.
We want to increase the prize of this contest. We thank Becky for donating 20 Steem. We call on all professors in Steemalive, CRs like @bright-obias, @ngoenyi, @whitestallion and other leaders to support this contest by donating steem to our project account @safunds. Use kickoffsmart as memo.

Conclusion
As we await your efforts and entries in this contest, we encourage you to consider joining club75 and club100. It pays to do that. We thank you all for joining the clubs and wish you the best.



Subscribe:::Discord.
:::join trail