You are viewing a single comment's thread from:
RE: LID reporting for today Saturday 17/4/2021 (Powered up 100%) Spotlight:: Smoked beef (Suya) seller
First LID Report
Location: Obohia road, Aba
Date:17-04-2021
Time:8:20am
Good morning my beautiful people..Hope we are all good?
Well,,it's a brand new day filled with lots of expectations..
So I woke up at 5:25am..Before then I'd already woken upto three times at midnight,, because of some sickness signs which made my night uncomfortable..
Infact ,my night wasn't that smooth and fine but I still thank God for the gift of life for today...
I didn't join my people in devotion this morning because of same issue..
Meanwhile,,I went for a lab test earlier this week, because of same malaria symptoms I complained earlier,,got my drugs,drips and injections and I just started the treatment this morning.
I'm on drip as I type...
I've already had noodles as breakfast,in preparation for the drip I'm taking now..
Today is Saturday,,and we won't be going to shop today because our line went for a burial although I'll still go to market to get some food stuffs,,but that will be later in the day..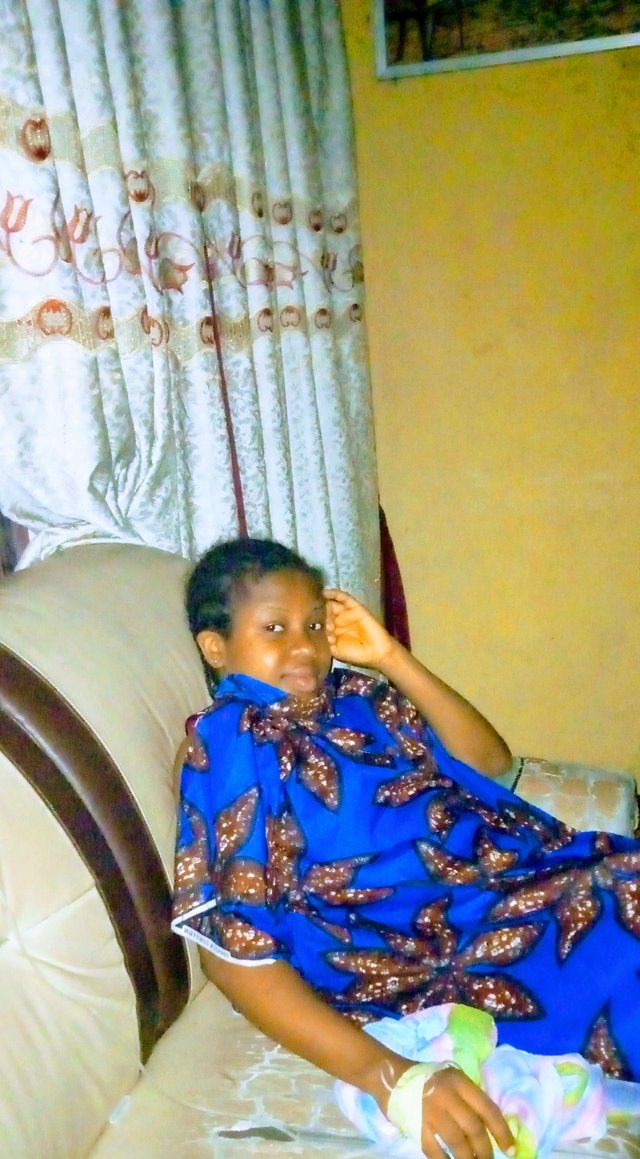 Morning Picture
Do have a beautiful day ahead !!