MY DAIRY GAME: HOW I THOUGHTFULLY SPENT MY DAY 7-11-2021 BY @nsikakedem 10% PAYOUT TO STEEMALIVE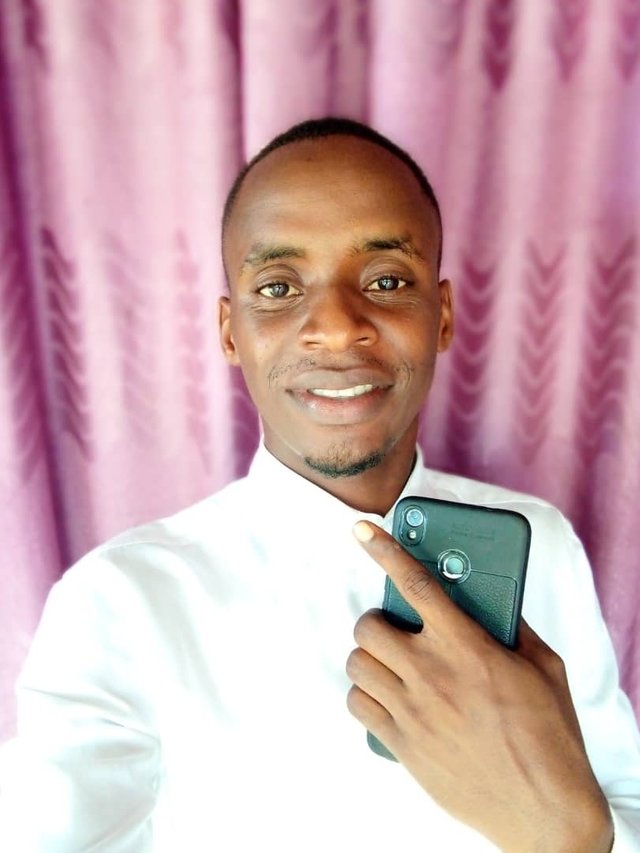 Introduction

Hello and happy Sunday great steemians in steemalive community. I so believe we had a wonderful day? It's a pleasure to share with us how I had my own day spent. A big shout out to steemalive for this great platform.
My Morning Hours

Sunday happened to be a very bright and shining day. It came as a blank cheque for us to fill it with our plans. I was up from bed at about 5:47am. I said some words of appreciation to God, did some clean ups, took my bath and speedily left for a first service by about 7:25am. The first service ended by 9:25am and the second service started almost immediately. I couldn't go after the first service because I was the one with the camera. It was a nice time in church as a set aside day by Christians to gather.
My Afternoon Hours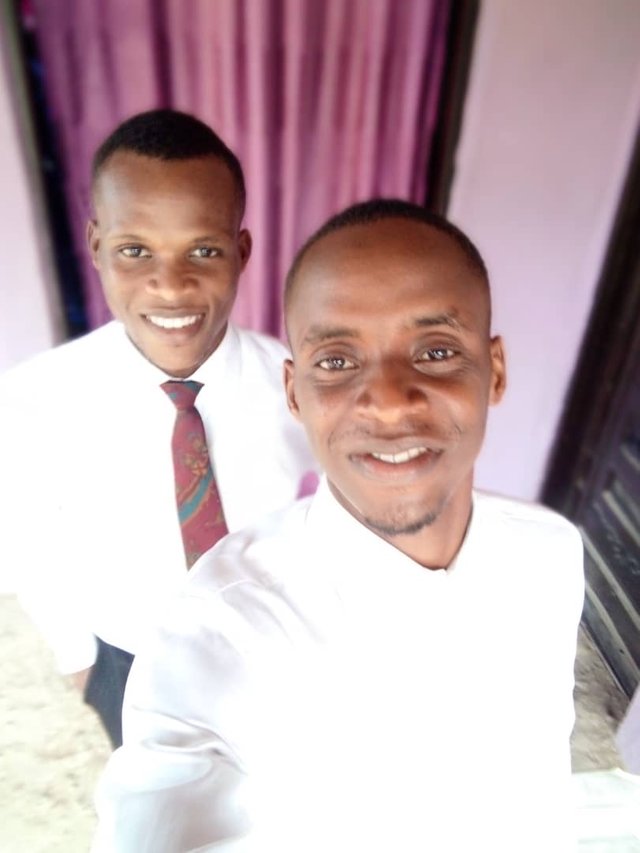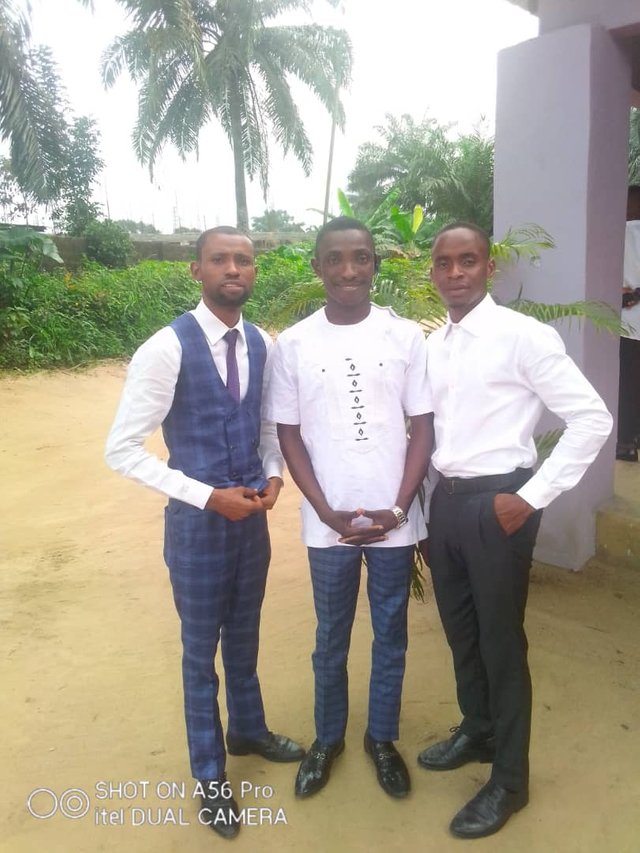 Afternoon got me in church which was at about 1:24am. We had series of meeting but my focus in introducing steemit to someone before going was intact. When I finally had the opportunity, I met a brother first that has no knowledge about steemit and later came in contact with registered members though not active. They asked me if I'm still steeming, I told them, oh yes, no shaking. I as well encouraged them to keep making post on the platform and not to slang. I decided taking pictures with them after the encouragement.
My Evening Hours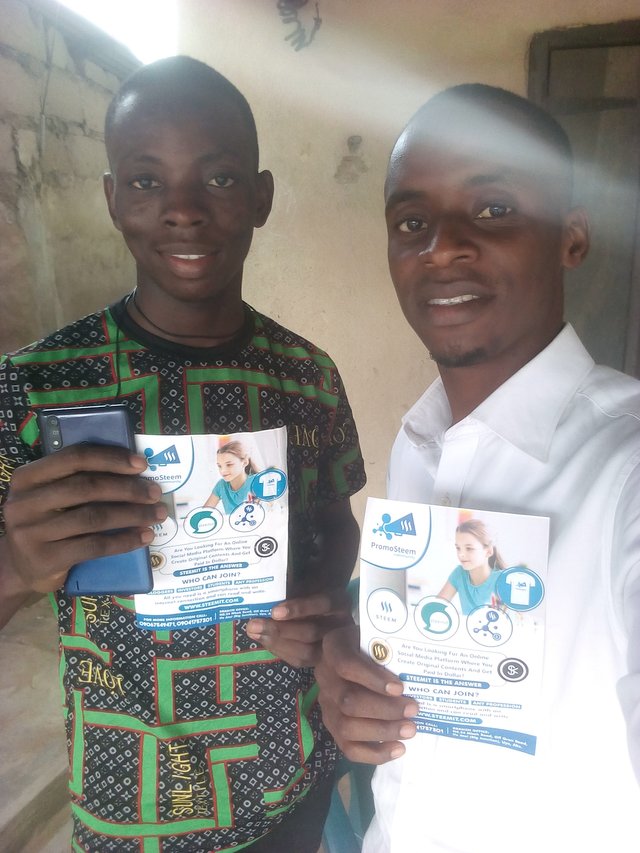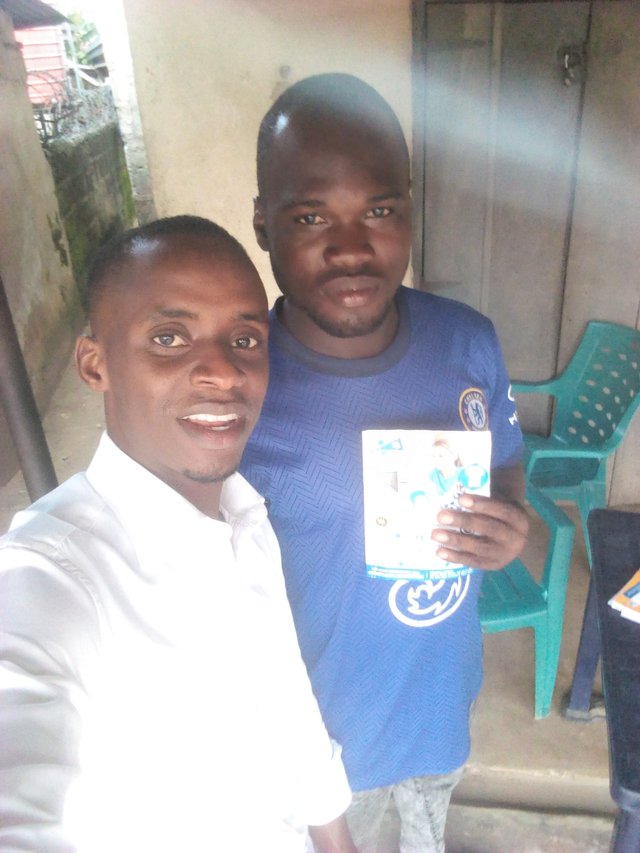 I had little disappointment in the evening hours with a meeting I needed to attain. I waited for so long only to later noticed that the person I was actually waiting for left without informing me. I came to sit outside closer to the road where I meet this two people. I said to myself, some disappointment can turn out to be a blessing. I spoke to them about steemit and had a positive respond from them promising to sign up upon our next meeting since he was in a haste. I got his number and the other complained of bad phone.
It was exciting to meet steemians today. I finally came in contact with yet another person @rosey001, who has finished her Achievement1 post and hasn't make any post because of engagements. She pleaded that I put her through within the week for further post. This happened at the late hours of 5:46pm. I finally had to get back home by 7:45pm for the day.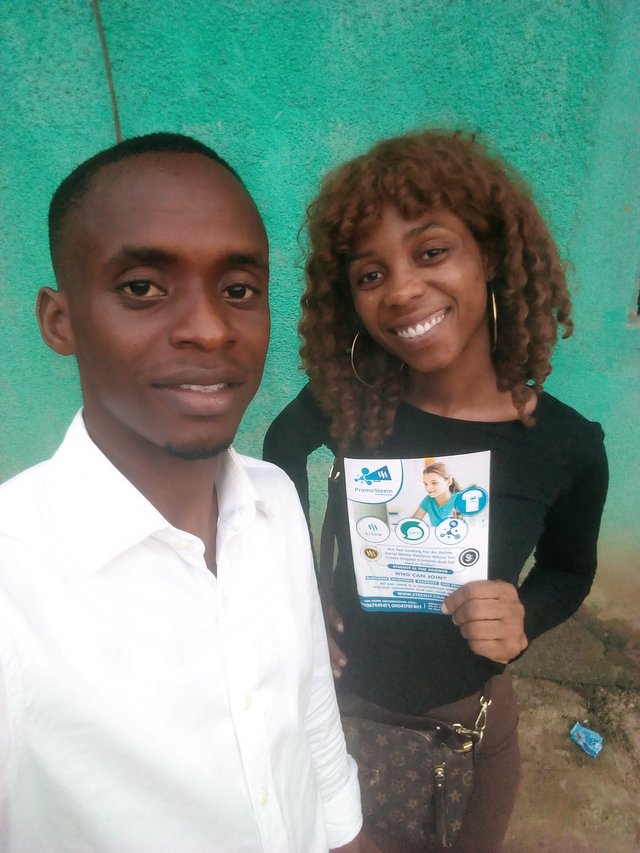 Conclusion

My happiness was fulfilled because at least I was able to introduce steemit to people as well as being a source of encouragement to others that were fade up or discouraged.
Special thanks to @focusnow @steemalive
Achievemeny1 link