The dairy game: Wednesday, 12th August, 2020: Movie without popcorn
Again, I was tired on Wednesday and couldn't make any entry. Here's my entry for the day.
Dear dairy,
I woke up very tired. I couldn't explain where all my strength went to and that really got me weak.
My exercise was skipped and I had breakfast. Before the breakfast though I had already prayed, swept the house, brushed and had my morning shower.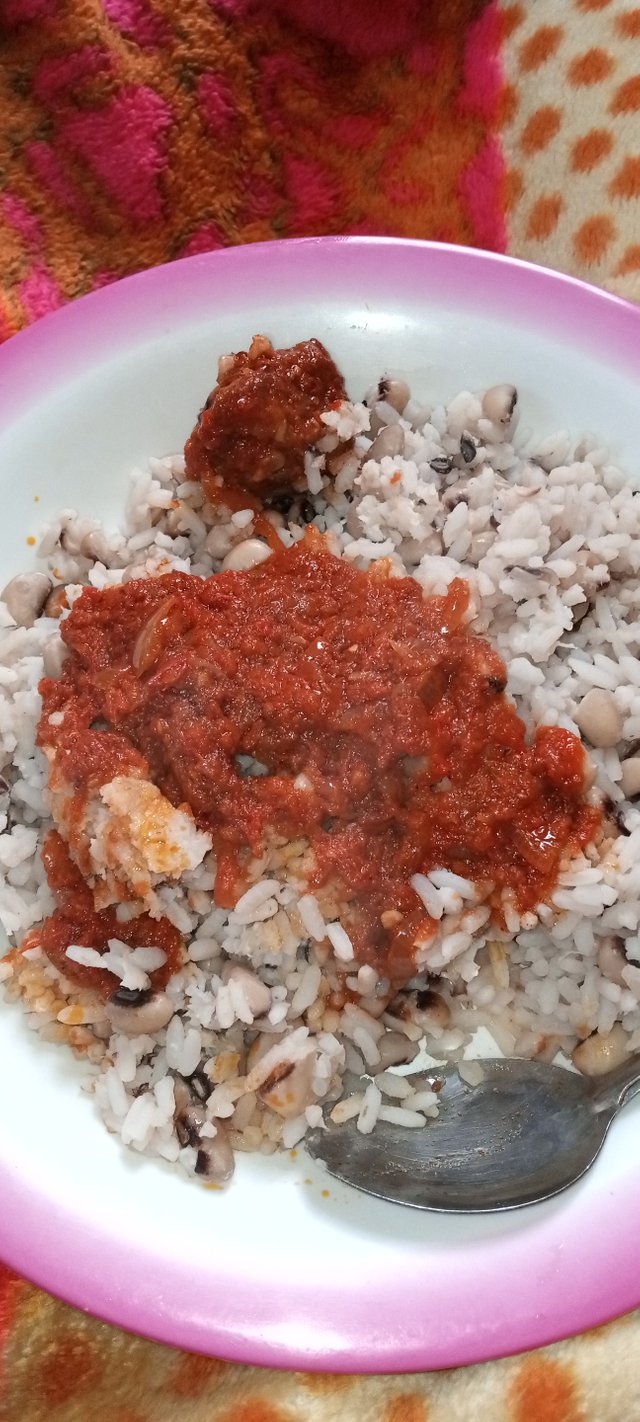 Breakfast of rice and beans with stew
Since there was nothing else to do after breakfast, I watched another movie titled Time freak.
The antagonist really messed with time for his own personal benefit. Though it was a film but if given that opportunity to go back in time, I'd rather do something better than using it to chase after a girl.
While watching my younger sister came in to join me but unfortunately she had already watched the film before me.
To avoid her from spoiling it for me I used earpiece to continue the rest of the movie.
After watching I slept off like a log of wood. Didn't eat lunch because I wasn't hungry yet.
The movie ended by 2pm and I slept immediately to wake up by 5pm.
When I woke up there was light. I rushed to the kitchen to prepare fries.
Fries of plantain and Irish potatoes. I was done by 6:30pm and served dinner immediately.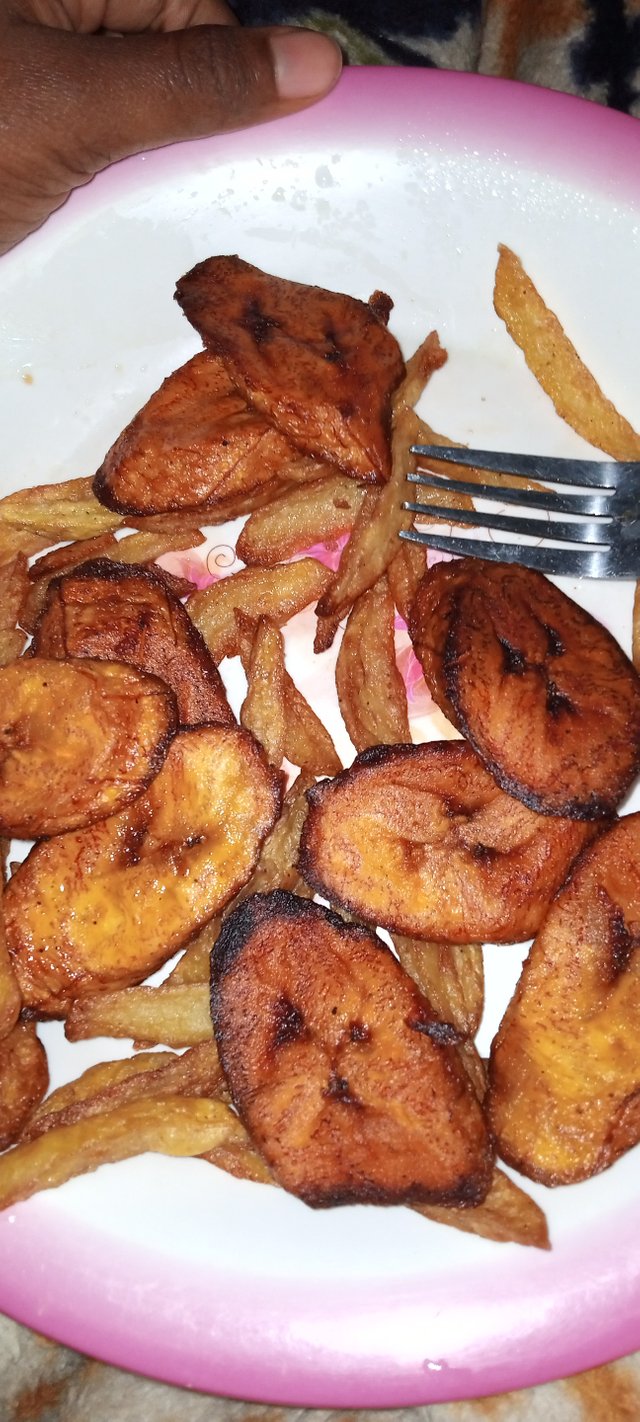 Fried plantain and Irish potatoes
The dinner was accompanied with a bottle of zobo that I made a few days back.
My mom just came back from work and requested for a different meal, although I was expecting that.
She brought roast corn for us and we ate it with the coconut we already had in the house.
I prepared fried eggs for her as dinner as requested.
When she was done showering, she called me to loosen, comb, wash and plait her her. Her hair isn't too long yet.
I was able to finish it by 10pm. I was so tired that I showered and slept off immediately.
I'm a member of team @steemalive and this is me
❤️❤️❤️❤️
Becky



Subscribe:::Discord.
:::Whatsapp :::join trail