Entry: What does today (May 10, 2021) mean to you? 3.47 #ccc
Today went by way too fast and at 1 p.m. I felt as if I had managed nothing. I had breakfast and gave a hand with homeschooling and helped the kid to place and pay for it's own order by itself (I will no longer pay for it). I struggled with blocktrades.us (site didn't work yesterday).
So I decided it's time to do something. Winter clothes we won't wear for the next weeks I packed in bags and brought to the guesthouse. A start with painting the walls in the bathroom is made, I cooked, did the dishes, brought water to wolves and some plants and finished cooking and ate as the power was suddenly switched off.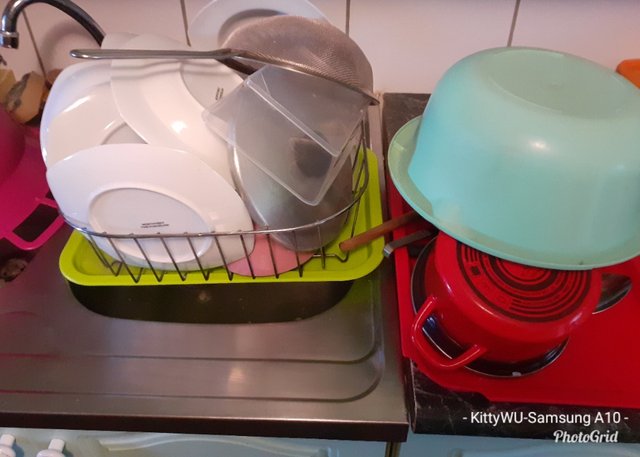 The chicken I bought was kind of smelly. I covered the smell with spices and sambal and after frying it in the wok and there was no power I put it in the peanut sauce (peanut soup if you like).
The weather outside isn't bad. A strong but warm wind blows and it makes me feel better. The house is still cold but at least my ears no longer hurt that much. I cleaned up my drawers and the beanies and killed more weeds outside (still poison left I spray it.)
It's 5 p.m. the grasshoppers make a terrible noise and the pigeons join them. The cuckoo finally shut up.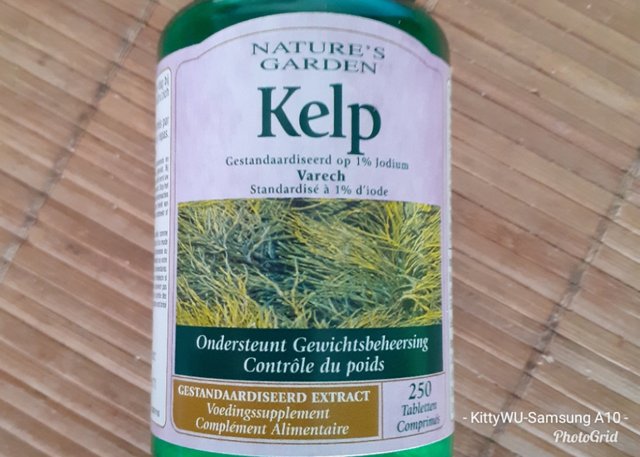 As the power was back my internet turned out to be dead. I kept trying because I wanted to by Kelp and Spirulina. I managed so now... it's time for tea and to write something for me.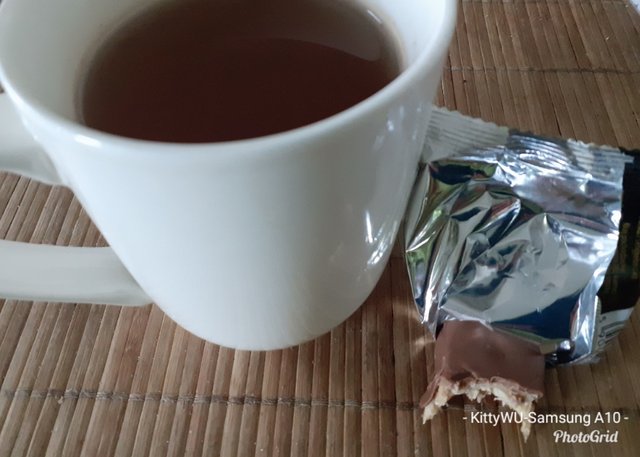 This is my entry to the CCC giveaway What does TODAY Mean to YOU? 3.47 hosted by @freedomshift

Join for the big December prize.
@husein97 @yeesja @luimer7 @reinaldoverdu @sarix @mgaft1 @olivia08 @marblely @heartbeat1515 and @gracieux come on join this contest and don't forget to mention me/and to engage! You need two entries only.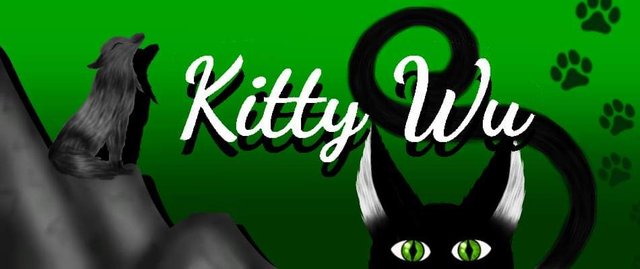 This is an Invitation to join #ccc for Guaranteed 👍 Daily Income 💵 and Payout 💸 for Newbies (2.0) 🐟 🐜 🐛 in #ccc 👣 and Follow 👣 the Honor Code 🏅 - the Creed (Conditions and Limits Inside) AND the latest update <<< please click to read.