What does today mean to me ! Contest 3-49
Dear friends
This is my participation in the challenge proposed by @freedomshift, in the following
link you can review the bases of it.
Motivation
Since 2020, the world has witnessed the COVID-19 pandemic that has caused society to change its behavior patterns to which it was previously accustomed.
This of course has affected us all, in my case, I have been retired since 2013 and since then I have chosen to work from home. Already in January 2018 after registering in Steemit.com, I have dedicated part of my time to interact in the Blockchain.
Today, with the facilities available for trading cryptocurrencies, my disposition and interest in social networks supported by these 21st century technologies. In the situation of the work that I had as a university professor, the Monday beginning of the week was subject to a schedule previously arranged by the university. At this moment, although it can be said that I am liberated from it, my efforts and dedication in creating content is linked to my personal commitment and dedication.
An outstanding aspect for today is that in the area where I live during the month of May the rainy season begins, the temperature is hot, with moderate rains with a lot of cloudiness.
Here, I allow myself to show you some pictures of the appearance of the clouds with part of their evolution.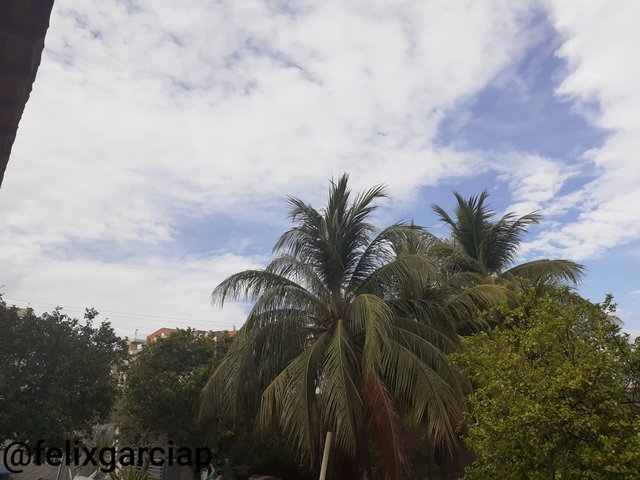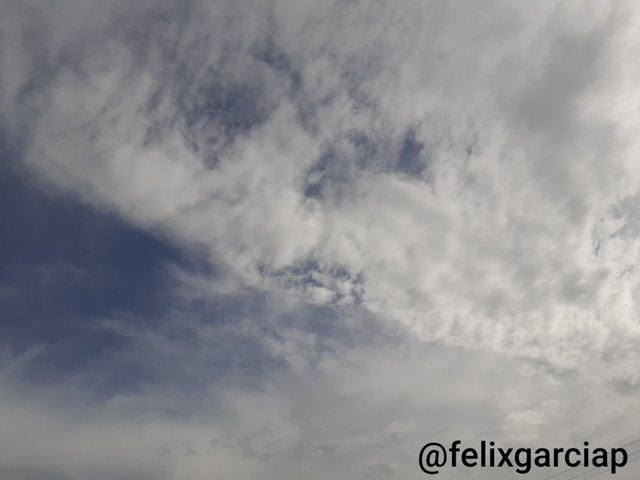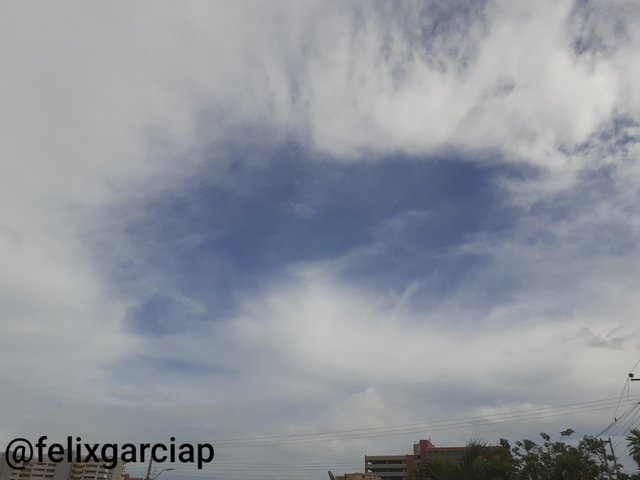 [photography taken with my phone Samsung Galaxy A10]
Waiting for your upvotes, comments and resteem.
Note: If you want your publication to be visible and recommended by @team-ccc take the freedom to include them.
Invitation
I am pleased to invite my friends @simonjay, @vdux, @antoniarhuiz, @marybellrg, @charjaim, @inspiracion, @doctorlibro, @rosanita, @janettyanez, @javert68justice, @aremontilla, @lanzjoseg, @javiermontilla, @delvapin, @darkfemme, @josegilberto, @salvao, @zeleiracordero, @adncabrera, @hernan27 @lecumberre, @naylet, @mllg, @oacevedo, @isauris, @aurodivys, @maparari, @botefarm, @gaby-crb, @jadms , @aplausos, @evagavilan, @johannfrare, @issymarie, @yohanys, @ntowl, @owasco, @avellana, @wakeupkitty, @marblely, @olivia08, @cloudblade, @jakim7, @hljott @gingbabida @fredkese @mgaft1 @hashzone91 @gertu @joeyarnoldvn @cloudblade @myjob @nathyortiz @daysiselena @theresa16 @olivia08 @aaliyahholt @celinavisaez @dulce160 @jurich60 @wendyth16 @lanzjoseg @josyweed @botefarm @josyweed @botefarm @metzli @daysiselena @sarimanok @kgwork @redheadpei @wakeupkitty @wakeupkitty.pal @putu300 @victoriaxl @angelro @oscarina @yasny @mers @mariannis @robinsonr810 @sarimanok @diosarich @ahmanik47 @sacra97 @betzaelcorvo @malvyconejero @zhanavic69 @evagavilan @antoniarhuiz @yujomar @mllg @lisfabian @renataboreal, @giocondina, @kismar and @sincroniadivina, @amandaj @nelsonnils @issymarie2 @sarix, @naka05, @yolimarg, @elpastor, @sarimanok, @deathtox, @samynathy, @anasuleidy, @mgaft1, @fjjrg.
I have to emphasize that from now on we can use the #ccc tag to promote the literary creations that we present for the contest, an exception has been made by them since their rules establish that the length of the contributions must have an extension of + 200 words or failing three original photographs. Also make a mention of them at the end of the article.
Note: If you want your publication to be visible and recommended by @team-ccc take the freedom to include them.
---
This is an Invitation to join #ccc for Guaranteed 👍 Daily Income 💵 and Payout 💸 for Newbies (2.0) 🐟 🐜 🐛 in #ccc 👣 and Follow 👣 the Honor Code 🏅 - the Creed (Conditions and Limits Inside)
AND
the latest update <<< please click to read.
---
Join the members who participate in the #ccc contests!
Monday Contest: "What does CCC mean to you" by @team-ccc.
Wednesday Contest: What does it mean to you today? by @freedomshif.
Saturday Contest: "Looking Back / Looking Forward". By @wakeupkitty.
Sunday contest: take a photo and comment. By @olivia08.
Sunday contest every 15 days: lyrical poetry. By @felixgarciap.