Final Curation Report May, Team #1 (28-30/05/23)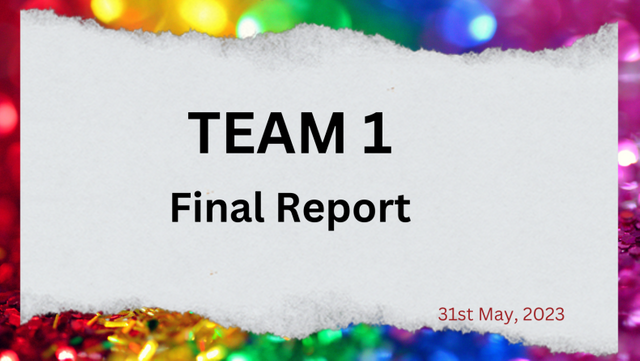 Hello dear Steemians,
Today we wanted to present our Final Report for May Curation 28-30/05/23 on behalf of the Steemit Curation Team#1 and @Steemcurator08 with my colleagues from the team, that consist of 4 Curators:
We do not say
"Good-Bye"
but we say
"See You Soon"
It was great time and much work but exciting experience so that we wanted to share that with your too.

Our Reflection of Curation in May as Team#1 Curators
---
@ubongudofot
---
I would say that this was a very long long journey with beautiful memories. To work with all the the members for the past months is something I called "Precious". I have enjoyed working with this team and even some of the members like @Stef1 whom I have worked with for the past 8 months in a curation team. For the two friends that was added to us @mile16 and @ridwant , It was so nice to work with them too for just one month. We shared a lot of ideas and also learn from each other. I hope someday, we can work again..., for now, I will say, thank you.
---
@ridwant
---
Thank you very much! I'm honored because the Steemit team has trusted me to join the great people at Team#1 in May.
A month like a day! I'm really happy, because I'm not only responsible for distributing SC08's sound, but a lot of interesting things happened while we were a team, and that was really fun. @stef1 @ubongudofot and @mile16 have given me many new experiences. The experience and working patterns that I get will make it easier for me to work at other opportunities.
I'm satisfied to have found some interesting, exclusive "subjects" worthy of the SC08 sound. This is all our Team's decision, because we have to look for quality and foreign content from curators' voices.
Thank you very much Steemit Team, my colleagues @stef1 @ubongudofot and @mile16 , I hope there will be an opportunity for us to be in one great team like this.
---
@mile16
---
Working with Team#1 in the month of May was a great experience for me, I felt like I was on a skydiving adventure, at first a little confused but then with everyone's help I was able to master my responsibility and that was great.
It was a very serious and responsible team attentive on every watch. It was a pleasure to work with @stef1, @ridwant and @ubongudofot.
---
@stef1
---
When we started this month of curation with four people I thought it will be difficult because of time difference in our countries and also because of work load. But learning on our experience makes it possible to create something that works for everyone. We changed initial rota of our curation and that worked well.
Despite of new members @ridwant and @mile16 after couple of weeks it felt like we are working for some time. I like that we were in agreement with many things and also that we were able to discuss everything and found compromise. That was a real good team work. Both new members have gained very good experience and I was really glad working with both of you.
As to my friend @ubongudofot after 8 months of working together I really enjoyed it, he is a real leader and organiser. I really appreciate the support that he gave to everyone who went through Team#1 and wishing him continue good work!
Countries covered: 16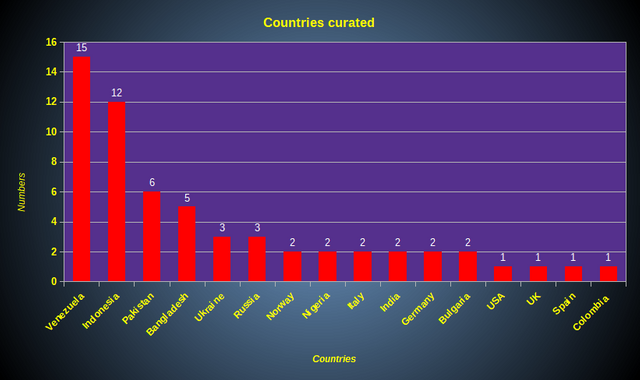 Communities Covered: 23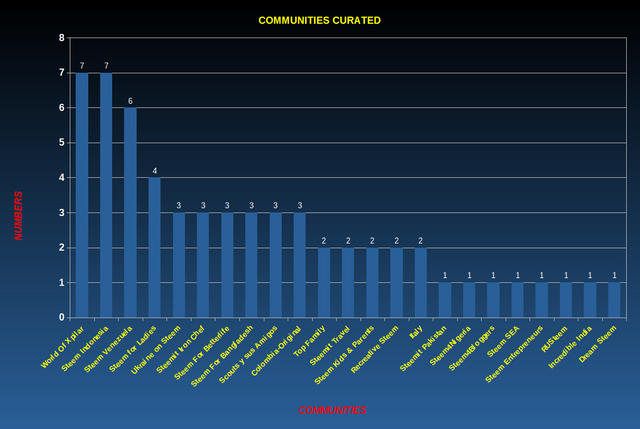 Tags covered: 21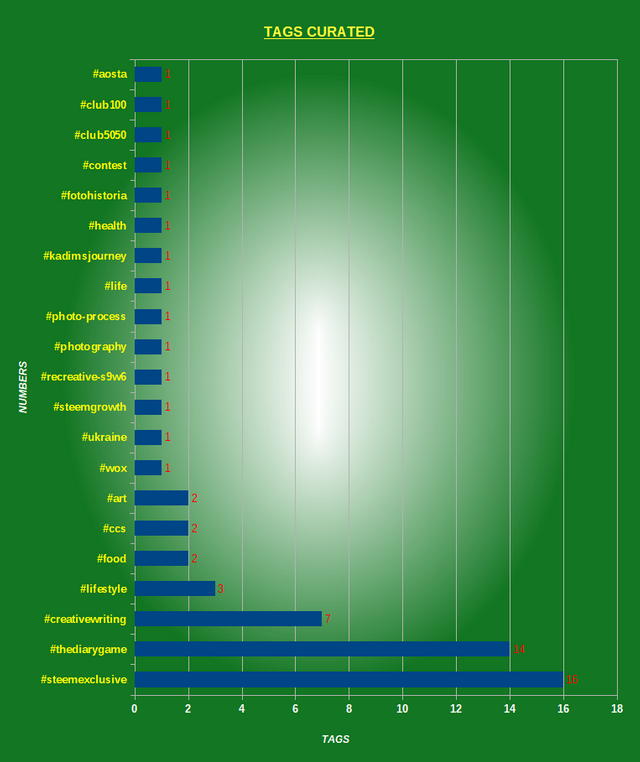 Posts curated-club status: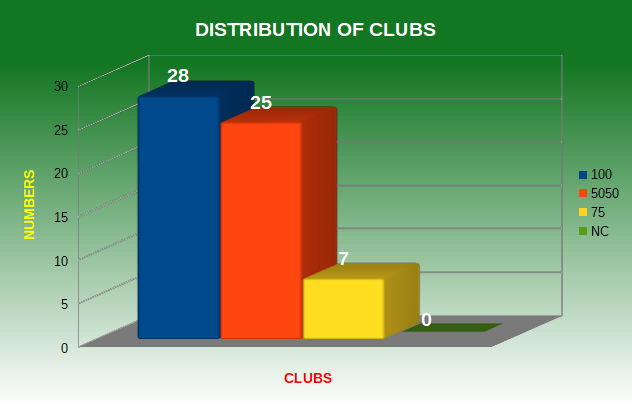 Total number of curated Posts and Comments:
The curation was done on two days 29th and 30th of May, today on 31th the Posting Key of @steemcurator08 was changed.
Curated Posts: 60
Curated Comments: 13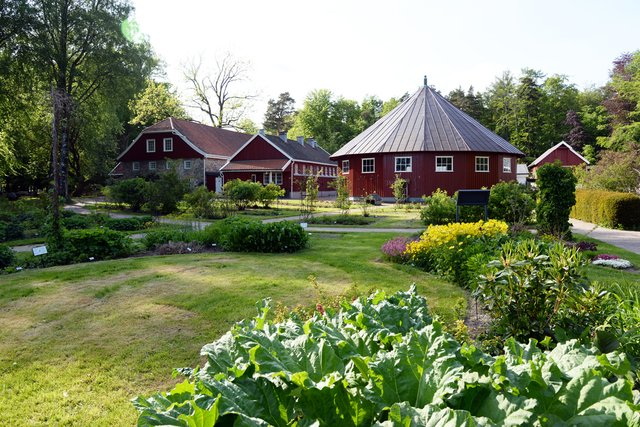 Nominated by : @mile16
The botanical gardens are a great admiration, nature has to delight us with all its beauty and if there are people who spend time and effort to beautify the places and highlight so much beauty is worth a look, is what this user has done, he spent time to take good pictures to show us the beauty of this botanical park and tells us part of its history, it is good to document on these natural areas in the world.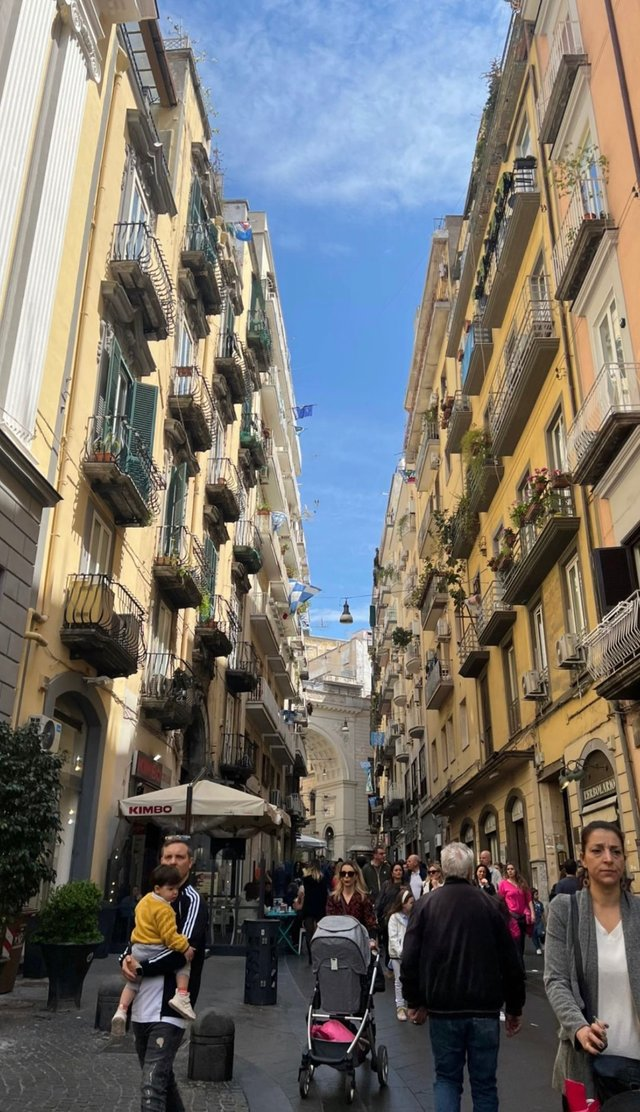 Nominated by : @stef1
Reading this post I felt myself ready to go for the trip to discover Napoli life. I have never been there but heard a lot, Italy in general beautiful country that luckily has both modern and historical. The old architecture makes the destination inviting and mild climate with sea, sun and great food that you can enjoy till very late evening make if very romantic too. From the photo series I love the narrow streets and buildings with balcony in old style. Hope you also will think if it is your place for summer holiday.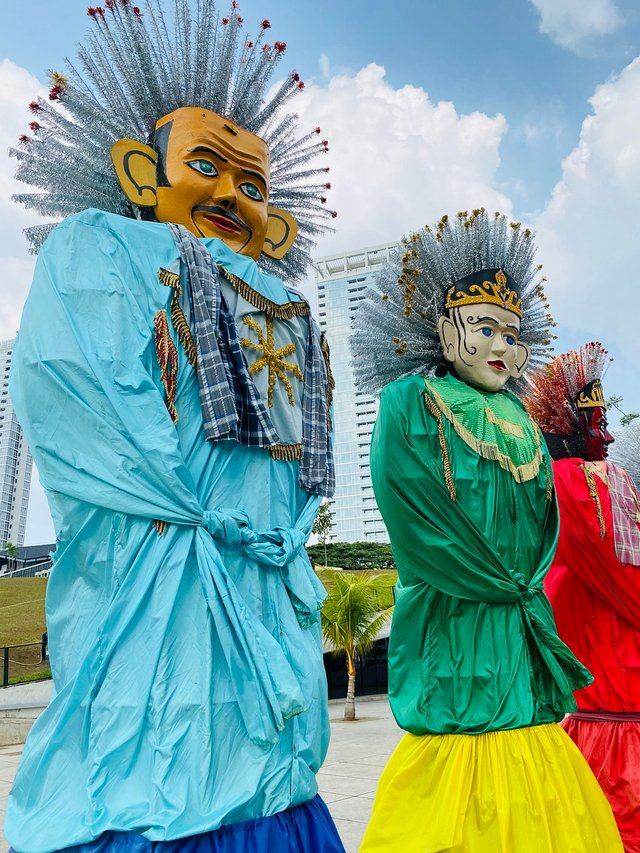 Responding to the challenge of a contest about regional unique traditions, the author tries to describe a tradition of the Betawi people, where the Betawi people (original people of DKI Jakarta) have a tradition called ondel-ondel.
Ondel-ondel is a large doll made of woven bamboo. This giant human-like doll is paraded by several people at big events such as people's parties, Indonesian Independence Day celebrations and others.


This post Beneficiaries was set up 25% for each team member: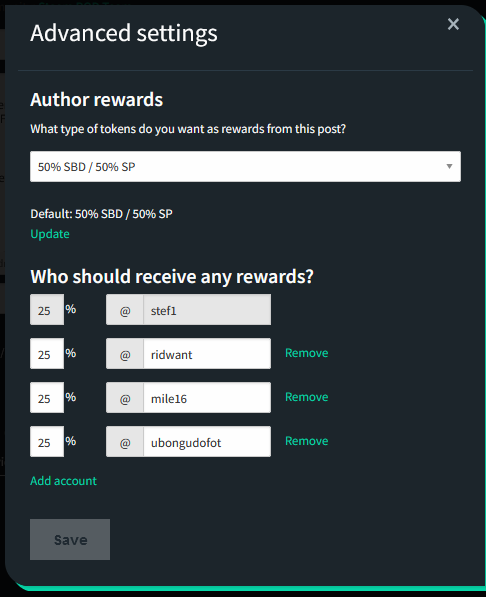 ---
CURATION TRAIL @worldofxpilar
---