Weekly Report as Country Representative of India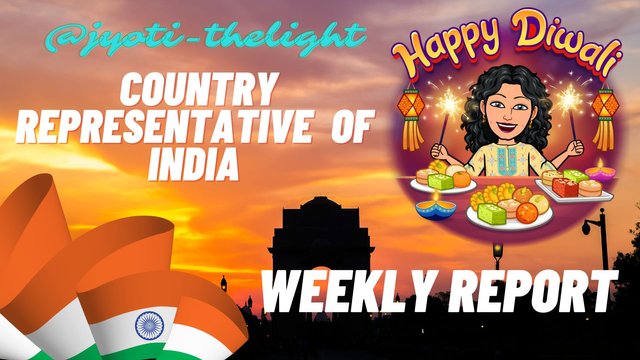 Hello to all of you!
I'm Jyoti, and I'm happy to submit my activity report for the previous week as a member of the CR for India. Today we are celebrating the biggest festival in India on this day I wish you joy and glory, wealth, and blessings on the occasion of Diwali.
My activities
I currently have 17,769.52SP in my wallet to support others. I have delegated 5K SP to the #Hindwhalecommunity, 2K SP to the #SteemPhotos community, and 300 SP to the #steemkids community. I've had the chance to read a variety of contributions in my capacity as a community administrator, a moderator on numerous committees, a representative of my nation, and a community curator. Many of the essays are great, and I encourage the authors. I had to read and choose from roughly 40 entries last week because I had to curate twice for the community and support authors from various countries. I have the next CSI report, which is: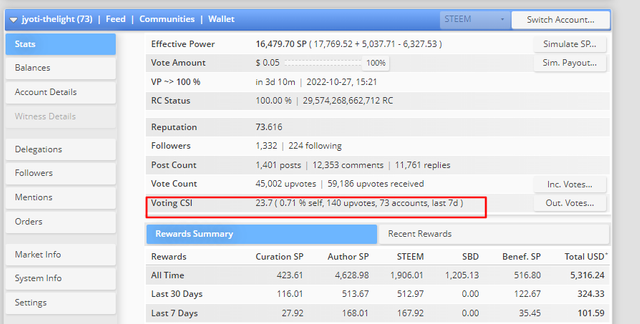 In addition, the administrators and moderators of the communities in which I participate often contact you via Telegram and Discord to address the issues raised by the community and its participants.

Powerup
I've been using Steemit for a long, so I know how valuable Steem power and power up are. Everyone must increase their power and safeguard their reputation. You must power up if you want to consider your promising future on the Steemit platform. You'll get stronger as you collect more power-ups. Similar to this, if you want to build out a successful niche for yourself on the Steemit platform, you must keep developing. I thus often power up.
We must be strong in order to stand on this platform, and in order to do so, it is crucial that we frequently power up. I kept up #club75 and yesterday(23.10.22) I did a 125.059 sp powerup and this week I did a total of 418.620 SP.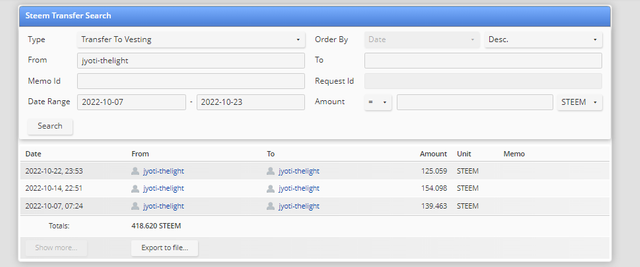 Promotions and Awareness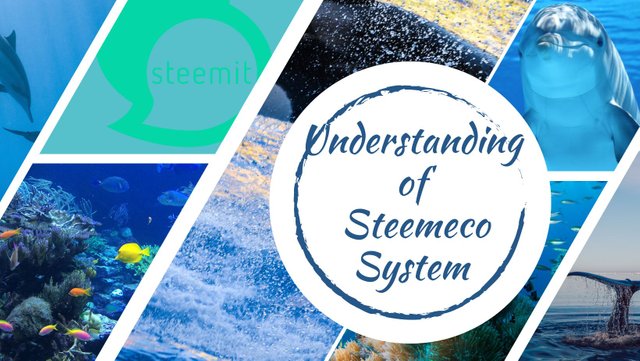 I have written an article this week titled Understanding of Steemecosystem: Minnows- Dolphins- Whales to explain our Steam Eco system in a clear and understandable way to newbies and I hope many people will benefit from it.
---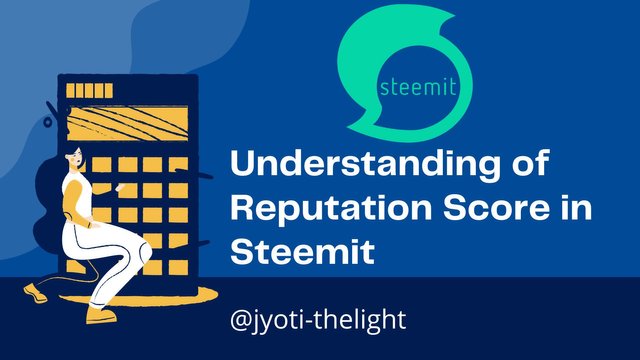 Four days back, when several of our members questioned me about reputation scores, I wrote and shared another awareness piece titledUnderstanding of reputation score Although I answered them immediately, I still wrote an article about it for everyone to understand. And everyone praised and enjoyed it. I'm hoping plenty of new individuals will read it and find it useful.
---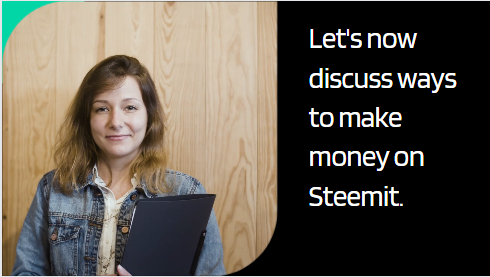 I participated in the"The competition PROMOTION STEEM, MAKE YOUR OWN VIDEO ABOUT STEEM" contest and published my Steemit Promotional Video on youtube. In that video, I have explained in detail what Steemit is and how we can earn money by joining it

Contests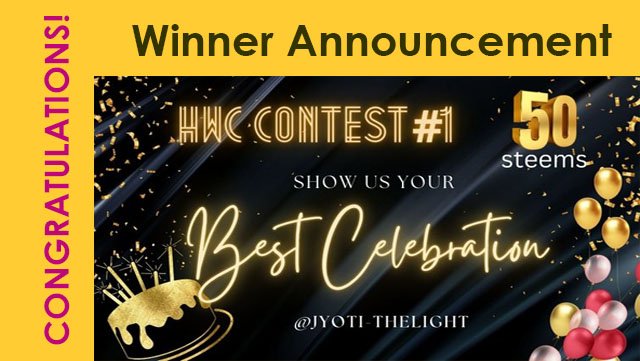 As an administrator and moderator in numerous communities, I've been runningcontests and giving out prizes to our users in tyhe communities like #Hind Whale community, #steemfoods, and #steemphotos to motivate them.Up until now, I've held contests periodically and given away rewards. This week also I held a contest and awarded 50 steems to the winners and participants.

Greeter report
I especially like helping those who are just starting out on Steemit. I have continuously given them guidance, answered all of their inquiries, and this week I also welcomed new members. In addition, I'm directly interacting with them on Telegram and Discord to answer any queries they might have. Here are a few of the messages I try to use to welcome and help new members , such as pointing them in the direction of the Newcomer's Community and other communities and encouraging them to post.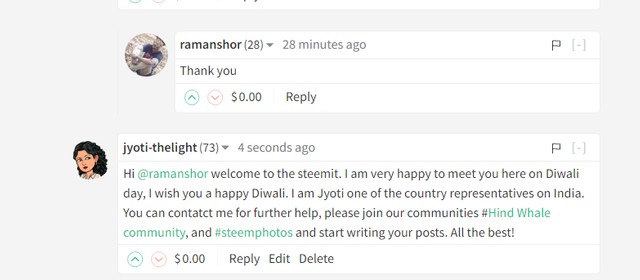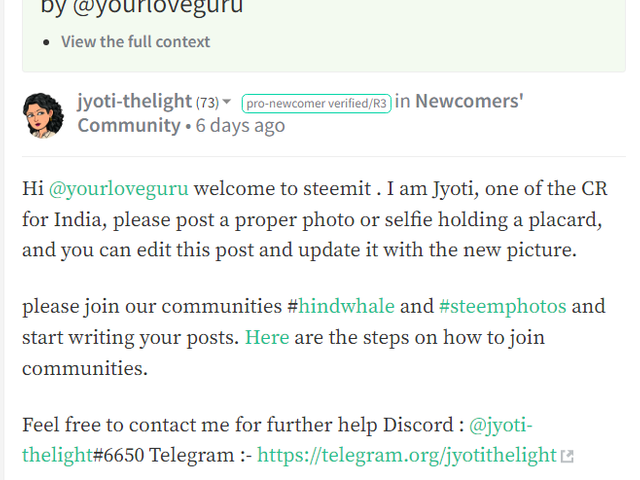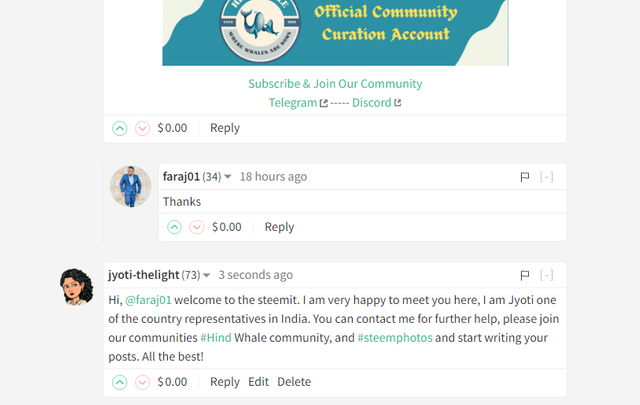 Conclusion
Since this is my Tenth report since becoming a CR, I will be aware of the importance of the role because I have more duties and am in such an important position. Going ahead, I'll try my best to encourage and point new visitors to this site toward posting high-quality, spam-free, and original content. And I make a commitment to use our new community to help a lot more individuals. Because of this, I frequently hold contests and award prizes to beginners in an effort to motivate them.
Thank You.
Regards,
@jyoti-thelight
Country Representative, India.