Business Activities // USAHRUMAHTANGGA(URT) ||Promote @riska-amanda's crispy onion cake || accept payment by SBD or Steem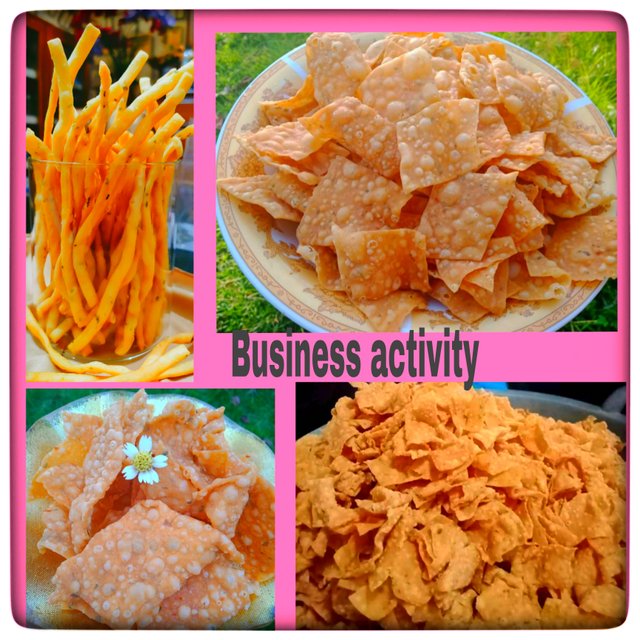 Good evening, dear friend, see you again with the entrepreneur USAHA RUMAH TAGAGA (URT) today again promoting the most delicious cakes a la
@riska-amanda
crispy onion cake with the best-selling model in our business. Here I will share a model of crispy onion crackers even though with the same recipe but I make with different collections and shapes according to customer needs.
I apologize because this month I have been less active in promoting my business due to circumstances and some things that do not support me to promote. I am related to medical but today, God willing, I will return and maybe in the future I will also ask for prayers for my health.
With a happy and loving heart, our USAHA RUMAH TANGGA (URT) entrepreneurs faithfully serve you. We accept orders for various types of cakes including crispy onion crackers. We provide original, spicy and sweet flavor variants and many other flavor variants.
For more detailed information, please read this table, complete with prices:
banana crackers
0.5 SBD/8 Steem
Crispy onion cake / kg
0.7 SBD/9 Steem
Butter/seed cake
0.5 SBD / 8 steem
Timphan/box
0.2 SBD / 3 steem
Coconut bread/kg
0.7 SBD / 10 Steem
Malinda cake
0.7 SBD /10 Steem
Cake bangke't / kg
0.7 SBD /10 Steem
Lupis sticky rice / bowl
0.2 SBD/2.5 STEEM
Puding djali /cup small
0.01 SBD /0.5 STEEM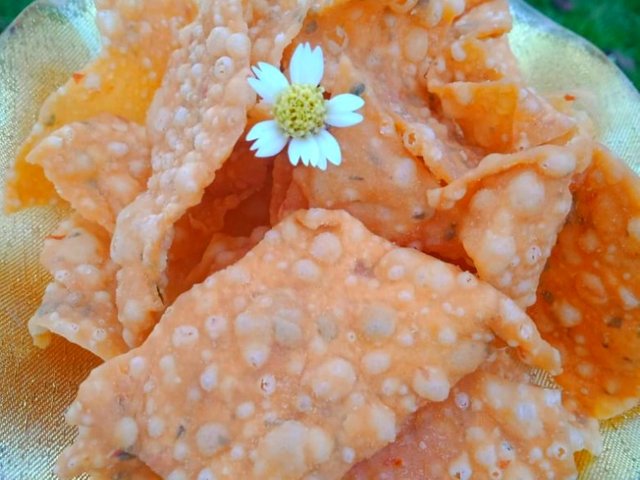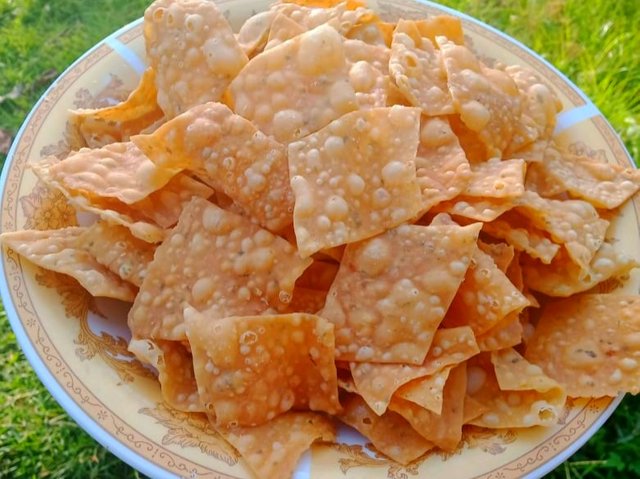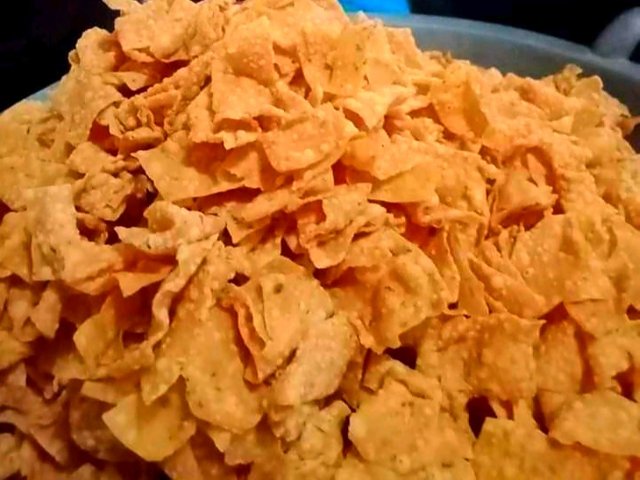 This is an onion cake with an original taste, many of our customers who like this taste, who do not like flavoring prefer this type of cake with a very simple 4 rectangular shape This original crispy onion cake has very good quality and can last a long time compared to others, it all depends on the storage and packaging. We provide various kinds of packaging, some are using ordinary plastic packaging, some are ordered with large and small jars.
To order more and use their jars, usually our clients who order a lot they provide their own jars and bring them to our place when taking orders because if the jars we provide are more expensive, so on average our clients who order with their jars stock up on jars one's own.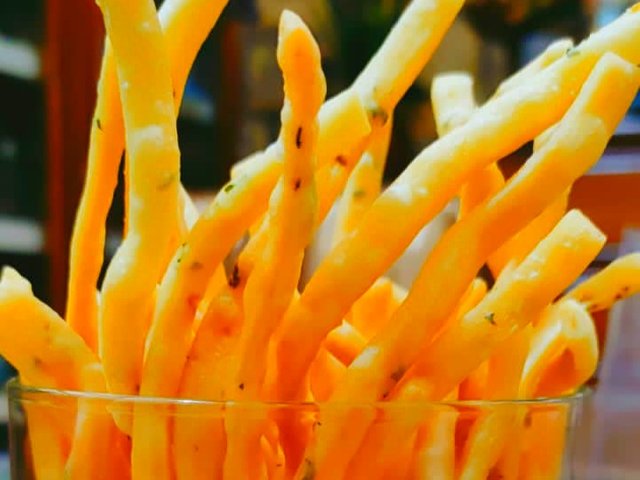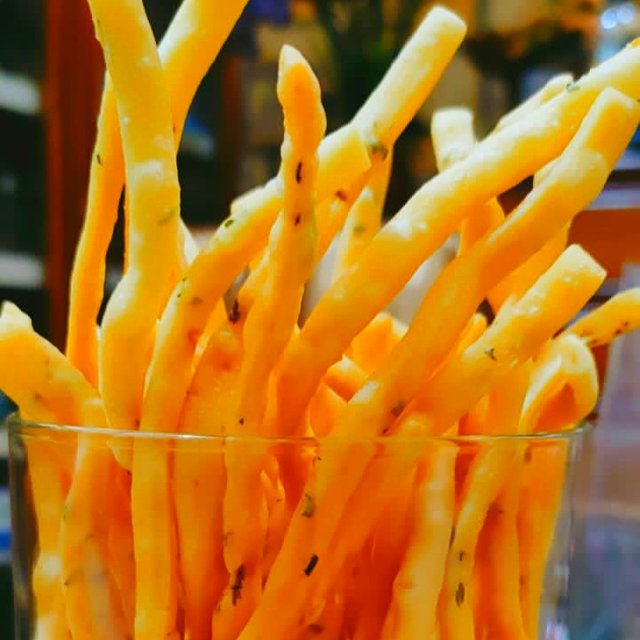 It also has an original taste with an elongated shape like a stick, we call it cracker onion, this stick is also the best-selling model in our business, many enthusiasts who order with this model, they like the unique shape of this cake. This shape also has a high level of durability.
we use quality ingredients we guarantee to trust branded products in terms of choosing cake ingredients and do well when kneading we use natural tools, namely using hands and making quality dough by stirring evenly and making sure there are no lumps of dough because if the dough clumps will produce a product that is of less quality and has an unpleasant taste and the level of crispness is reduced.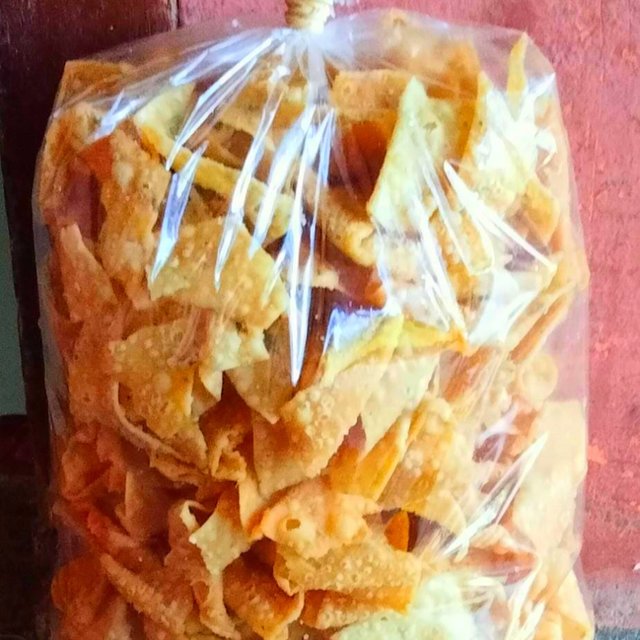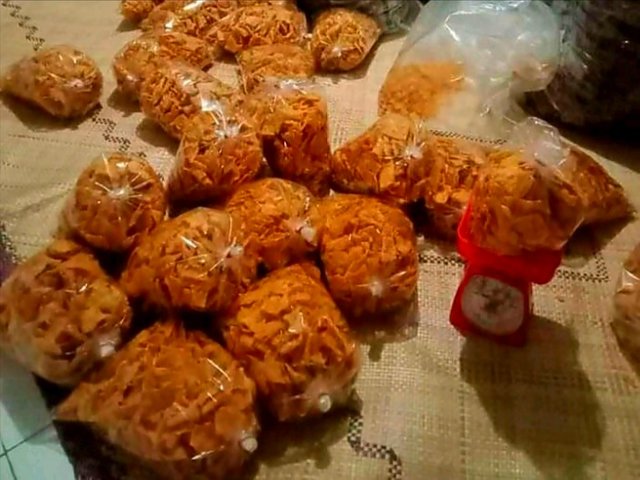 We also provide plastic packaging of 1 kg cake, the price is listed in the table if you want to place an order you can contact me at the contact we will provide we will faithfully and gladly serve you.
Here we will share about the materials we use in the processing of onion crackers:
| 1 kg | of flour |
| --- | --- |
| 1kg | cooking oil |
| 1/4 | of tapioca flour |
| 1 ounce | of onion |
| 1/2 ounce | of garlic |
| 10 | ready to-use candlenuts |
| 1 bunch | of celery leaves |
| 1/2 ounce | of butter |
| 1 sachet | of Royko seasoning |
| enough | water to stir |
For information about the process and how to make it completely we will leave the following link you can learn it:
https://steemit.com/hive-165917/@riska-amanda/business-activities-or-or-crispy-onion-cake-is-the-best-selling-cake-in-my-business-usaha-rumah-tangga-urt-or-or-accept-payment
We hope that our business USAHA RUMAH TANGGA (URT) will be more successful and smoother. We also accept payments with steem and SBD. We believe that with passion and determination in running our company's business, we will experience improvements and enter blockchain and cancellations via steem and SBD are realized.
Greetings one struggle @riska-amanda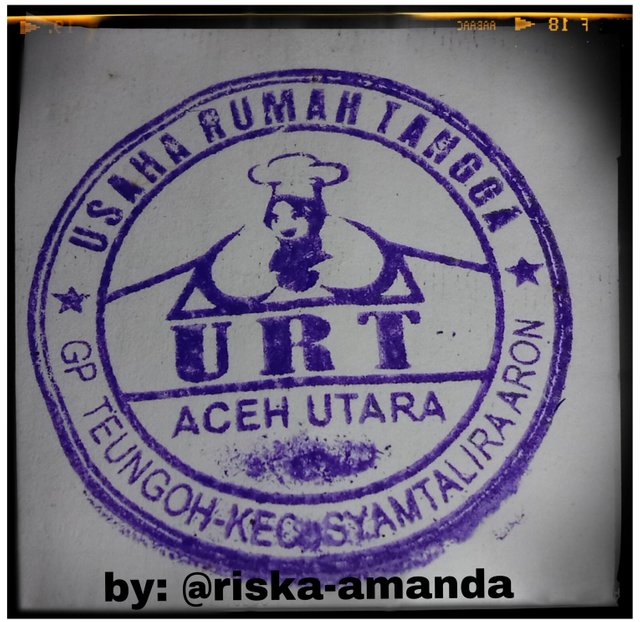 Contact me at:
CC: