Announcement: Business Meetup 🚀 Lecheria, Anzoátegui (Venezuela) | 50 STEEM to support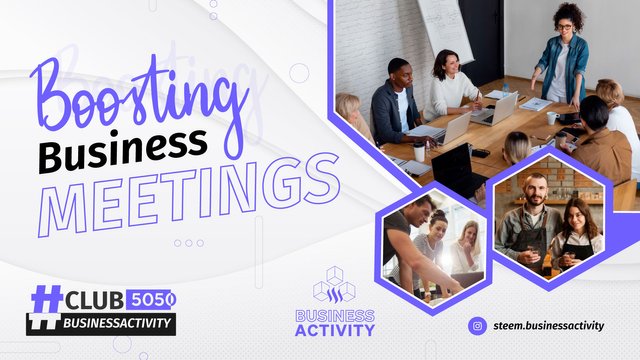 The business community has clear purposes regarding the vision by which it has been established and in which it continues to put into practice the strategies for the benefit of steemit, in the form of a reality in which users from all over the world can experience being part of the future of business.
The launch of Meetups in their country, part of the idea of ​​attracting investor members to find the ideal place for that company that, although it is positioned, is still not known in depth and of course we are encouraging for small and medium-sized companies in the search of financial improvement and its development and breadth.
With the first call to our investor members, they have been encouraged to carry out the meeting in their locality, betting on community growth and in favor of the steem ecosystem.
Business Meetups in Venezuela.
We are pleased to announce the first event attended by a member and Moderator in the @gensequini community, as part of their business boom experience.
An investor was selected to finance the event, the funds will be available and these will be distributed by @steem.meetups and @businessactivity, joined by steemit and new steemians to be part of this challenge of opportunities.
To promote the growth of new entrepreneurship and business within steemit, we will address several points such as the following:
How to enter steemit
Enter Business Activity
How you can boost your business
Earnings in Crypto currencies
Delegations
Post writing
Power Up
What you can contribute to the growth of the blockchain as a business
Date
Saturday, November 13, 2021. 4:00 pm.
Address:
Café Centro Comercial, La Concha Av. Principal de Lechería. Anzoátegui Venezuela.
Photographs of the place:
Sponsorship (50%)

---
10% of the rewards from this post go to @businessactivity
20% of the rewards from this post go to @steem.meetups
---
Do you want to join Steem Business Activity?
Please read the Introduction of our community:
Welcome to Steem Business Activity | General Rules

Join the Business Activity community
We are now on Discord!
Business Activity Team
@oscarcc89 - Founder 🔹


@cindycam - Editorial Staff 🔹


@gensequini - Team SBA 🔹


@rjlv190 - Team SBA 🔹


@riska-amanda - Team SBA 🔹


@litzney - Team SBA 🔹


@zulkarnain - Team SBA 🔹
---
Would you like to support our community with Steem Power Delegation?
Founder @oscarcc89 - About me - vCard - Discord: oscarcc89#4887