VASTAGO|Special uniform design for the "Puma Caraballo" Children's Club in Venezuela.
Welcome to the Blog of Vástago Casa de Modas C.A
Happy day to all those who visit our publications, this time we want to share a little of the work done for the "Puma Caraballo" Soccer team located in the Anzoátegui State -Venezuela.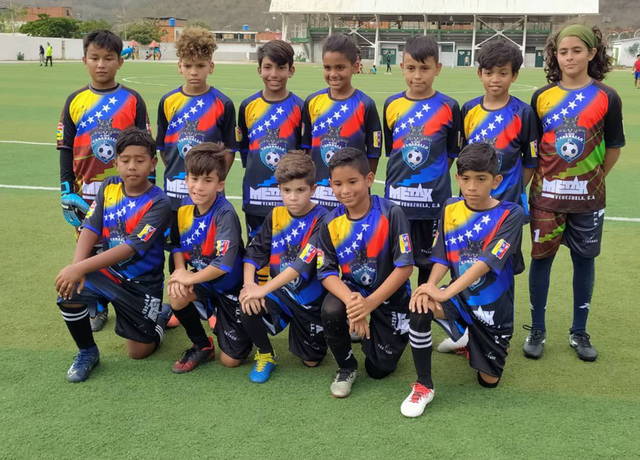 Image # 1: Official Uniform "Puma Caraballo" made by Vastago Casa de Moda.
Every time we make a uniform we do it with a lot of love, especially thinking about the future of the children of our country, it is an arduous task but with wonderful results.
The theme of tailoring is not only to make an outfit but to make it with all the characteristics that are needed to provide athletes with comfort and identity.
The fabric chosen for this design is Dri-FIT, which is a polyester microfiber fabric that repels sweat to the surface.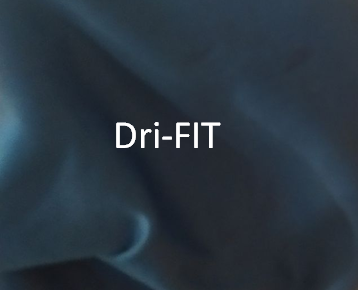 Image # 2: Dri Fit Fabric
After choosing the type of fabric to use, we proceed to the elaboration of the design, this is where the difference of our work is, we have the Venezuelan star designer
@edxserverus
, who brings the special touch and who is also available here on this platform for any image you need for your brand, really an impeccable and wonderful work.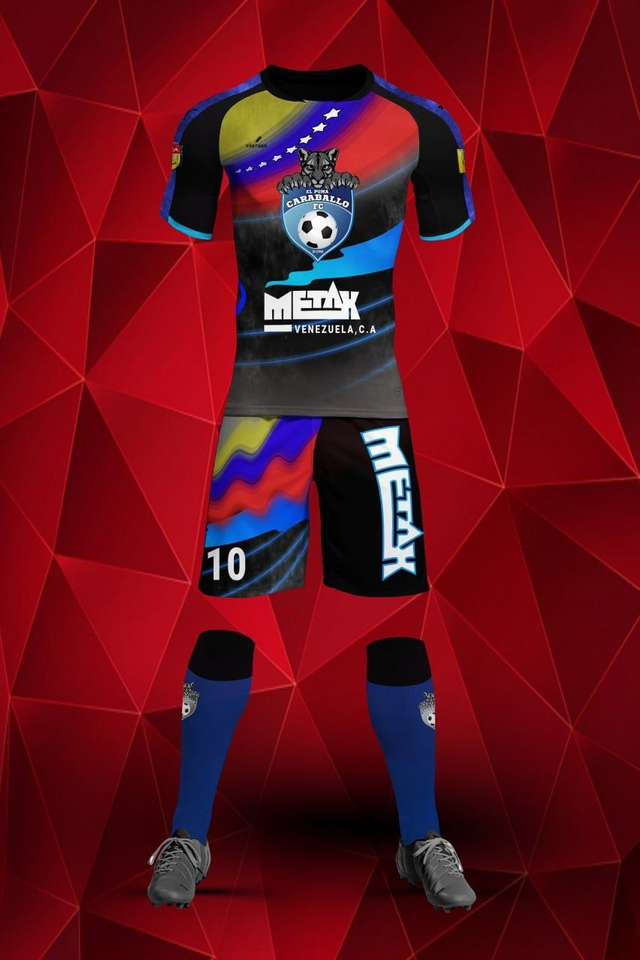 Image # 3:Preliminary design for players
---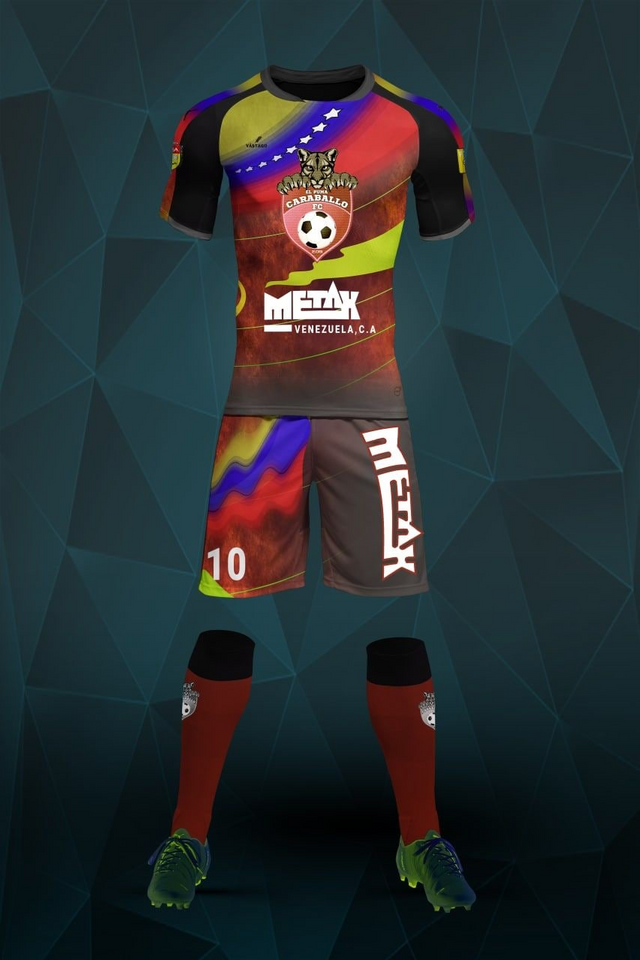 Image # 4:Preliminary design for Archers
These are unique designs with a lot of economic value, however in our social responsibility and the collaboration of
@edxserverus
and
@marilin35
we obtain this creative beauty with only a small incentive, since the printing of the fabric and the labor is paid for by children's representatives.
The patterns are designed in photoshop, and then passed to an illustration program to be printed.

Image # 5: Piece Illustration
---

Image # 6: Piece Illustration short
---

Image # 6: Illustration of the back of the shirts.
---
A printing plotter and a calender machine were used for this uniform.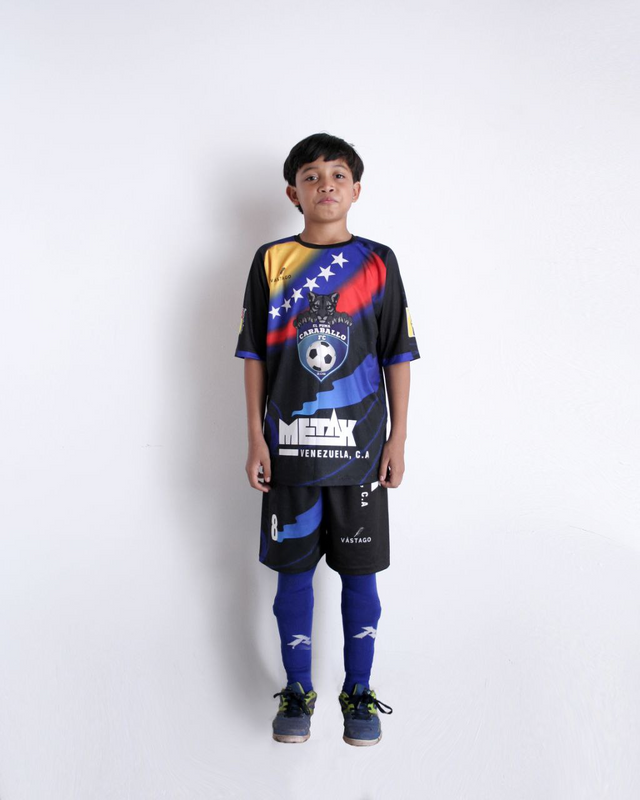 Image # 7:Final results
The final process is the assembly of pieces, in the next blogs we will place a step by step of the preparation in our Atelier. This sports set has an approximate cost of $20, in Steem at current Price: 33 ó 3.2 sbd. At the exchange of the local currency of Venezuela
---
| Business name: | Vastago Casa De Modas C.A |
| --- | --- |
| Owner's name: | @xioran |
| Business address: | Lecheria, Anzoàtegui, Venezuela. |
| About us: | Presentation |
---
---
Thanks to the team of @businessactivity, 10% of this post is intended to strengthen the community.!!
---
Support Vastago Casa de Modas C.A?
By supporting this productive social program will be contributing to a solidarity project for children in Venezuela who have no shelter, food and medicine, will be strengthening the productive apparatus and the ability to generate jobs to mothers head of households, will also contribute to maximize the level educational with training for entrepreneurs in various trends, financial, commercial, business, personalized courses, will also be promoting the inclusion of special children Autism, Down syndrome, and children with cancer that occupy a special place. Preventive measures to care for the environment The use of the blockchain will be established as a technology with purpose, and to empower leaders in action to form their own companies, in a self-sustaining model through efficient resource management.
"If society improves, it will improve the performance of the company. You can not be happy alone, I can not do well in the middle of a failed society "
The images are property of Vástago Casa de Modas, C.A., all rights reserved.
---