STEEM BUSSINES ACTIVITY | VASTAGO C.A |FASHION WITH PURPOSE: THE BEST COATS, IT'S LOVE

It is a pleasure for us to start in this community of Entrepreneurs, in which we are sure that it is the true path to follow, to offer the tools so that all the people are encouraged to make their dreams come true, we have arrived to the right places in the right time in the world.
Steemit is a participatory social platform, but it also has the tools for each project leader to use the resources to be self-sufficient and, at the same time, to be in a position to encourage other users.
Hence the importance of creating an economic-solidary-sustainable model, of social projection without leaving aside the commitment and the general vision, we could have a company with a broad objective and allocate a part for this solidary ecosystem, where 60% of the production is for marketing, 30% for charitable donations and a part of the funds in small investments in cryptoassets.
IDENTIFICATION OF THE PROJECT
Company: Vástago Casa de Modas C.A
Rif: J404851682
Legal Address: Lecheria Estado Anzoátegui- Venezuela
Economic Activity: Textile
Account steemit: @childrensclothes
Email: [email protected]
About us:
Owner's name: @xioran, @marilin35
Description of the activity: In the midst of the current situation that has marked Venezuela and the world, many organizations have had to reinvent and explore options to help them stay in time, as well as to be a help and model of sustainability in their country.
The Company Vástago works under three modalities:
1.-Pret-A-Couture Clothing: "It is a democratization of haute couture, we talk about dresses that have details of haute couture and therefore have a share of exclusivity".
2.-Ready To Wear: These are fashion pieces that are mass-produced and commercialized, in its best description it is "Ready to Wear Fashion".
3.- Fashion With Purpose: It is the part used for community social work where the Vástago Foundation participates with other allies who can donate or be active members, it is a sustainable modality, where ecological, sports and health garments are created at a lower cost and that in turn can be marketed to acquire raw material and make donations.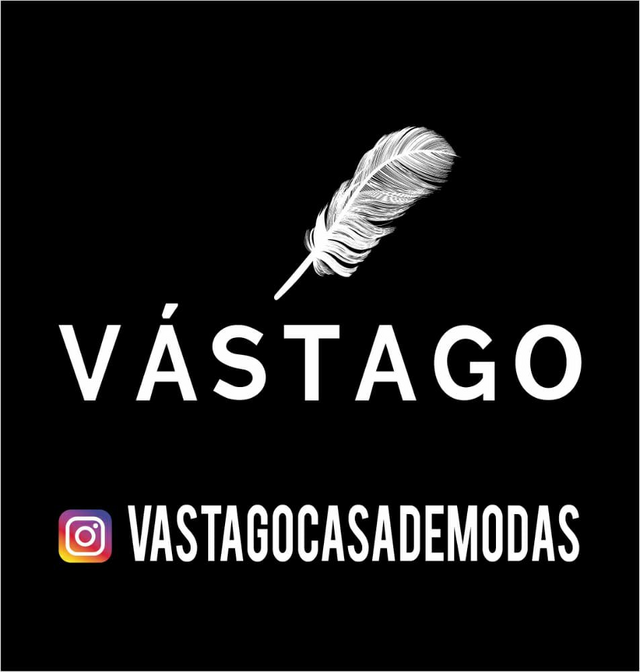 The company has legal status, international permits for the manufacture, distribution and marketing of clothing for ladies, men and children, jewelry, footwear and any other activity related to this purpose, being able to establish branches anywhere in the world, in addition to having its registered trademark with which it is labeled and known in the market.
OPERABILITY
The Company Vástago Casa de Modas CA, is the channel to establish this action, with an exclusive operative room where these textile activities of social projection will be carried out: it has at its disposal 06 straight industrial machines, 04 industrial overlock machines, 02 industrial ironing machines, 02 industrial collar making machines, 01 cutting table, 01 cutting machine.
One of the biggest advantages of this project is that due to the crisis in Venezuela there are not many options in the textile industry, we also have the export license, which is one of the medium-term goals.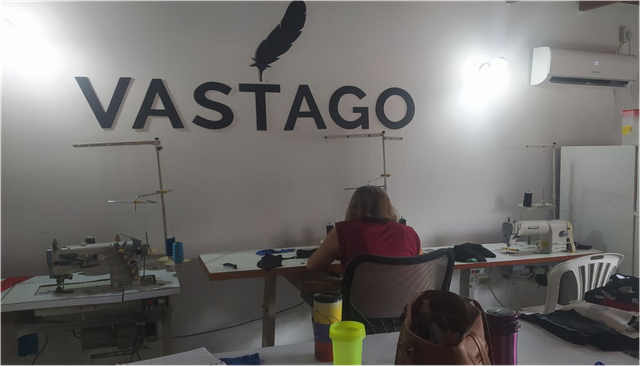 What do we want to change? What problem are we solving? What is our desired impact?
Change the management of resources, change the basis of self-sustainable social enterprises, capable of generating resources to invest in active cryptocurrency, provide educational training tools, establish alliances with other projects to generate a large-scale impact in Venezuela.
Corporate Social Responsibility is not a fad, it is not something that can be improvised or optionally added to the company, but is integrated into the company's strategic planning. It is a comprehensive set of policies, practices and programs that are implemented throughout the chain of corporate operations and in the decision-making process. It is a concept that implies the need and obligation of companies and institutions that develop some kind of economic activity, to maintain a behavior respectful of legality, ethics, morality and the environment.
Vastago is a registered trademark since 2014, and in the last two years has been operating with a social responsibility program, helping and encouraging soccer teams, making garments of excellent quality and design.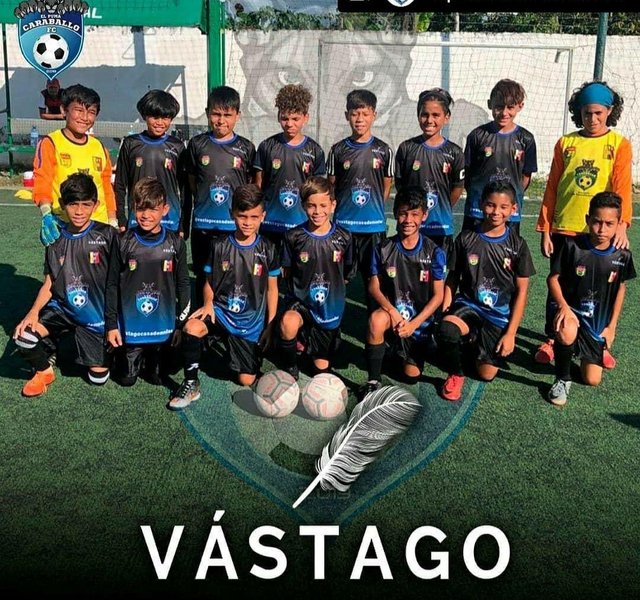 THE BLOCKCHAIN "TECHNOLOGY WITH PURPOSE"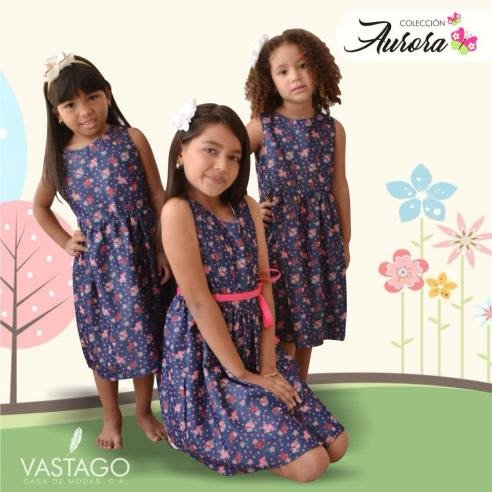 The fashion industry thanks to new technologies is experiencing an accelerated revolution, what some call the fourth industrial revolution. Live a moment of radical change both in the business model and in the speed with which events occur.
One of the things that we want to promote is the use of blockchain technology and how it can have many contributions to the world of fashion.
Vision Blockchain:
To create a token, to promote the world of fashion Blockchain, since it allows dynamics between brands and consumers, creating a new digital economy.If blockchain technology arrived to revolutionize the digital era, then we have enough tools to be active players in the transformation of a community, country or nation, which translates into freedom.
When we talk about social economy today, we are referring to new management models and new business models. "Then the most appropriate concept is to talk about social entrepreneurship, this model also contemplates an ecological model for waste reduction and using textile recycling to clothe underprivileged children.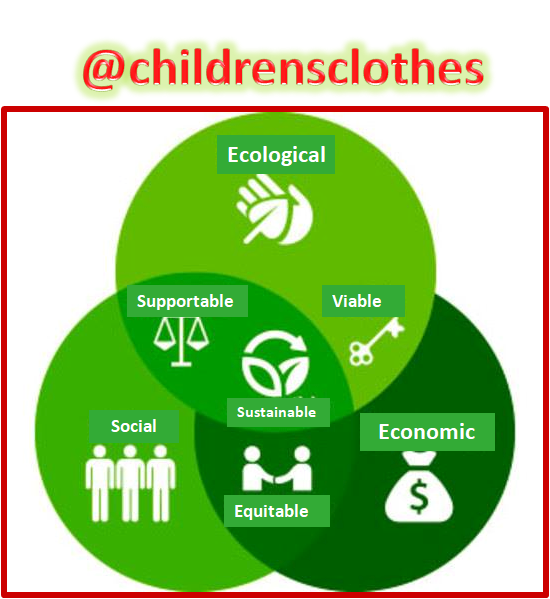 image edited
Additional Consideration
As an additional consideration, an important feature of this initiative is the direct employment of female homemakers. We currently have three billboards in the city, we will have spaces to place the next sponsors on one of them.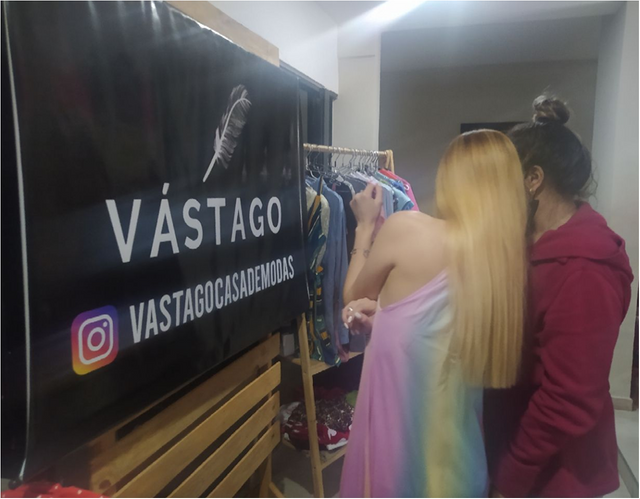 Related activities include attending social events to Promote the brand and marketing, face-to-face workshops to strengthen the design, cutting and tailoring community, motivational talks of people and online tutorials for beginners.
We accept cryptocurrencies as a form of payment.

Support Vastago Casa de Modas C.A?
By supporting this productive social program will be contributing to a solidarity project for children in Venezuela who have no shelter, food and medicine, will be strengthening the productive apparatus and the ability to generate jobs to mothers head of households, will also contribute to maximize the level educational with training for entrepreneurs in various trends, financial, commercial, business, personalized courses, will also be promoting the inclusion of special children Autism, Down syndrome, and children with cancer that occupy a special place. Preventive measures to care for the environment The use of the blockchain will be established as a technology with purpose, and to empower leaders in action to form their own companies, in a self-sustaining model through efficient resource management.
"If society improves, it will improve the performance of the company. You can not be happy alone, I can not do well in the middle of a failed society "
The images are property of Vástago Casa de Modas, C.A., all rights reserved.
---