BUSINESS ACTIVITY / @CACTUSGENS🌿💜✨New Product Garden of cactus and succulents in a minimalist style./ In a New Pot Acquired through the rewards within the Platform🌺💙//// 🌿💜✨ / / 10% of the Rewards to Business Activity # CLUB5050🟡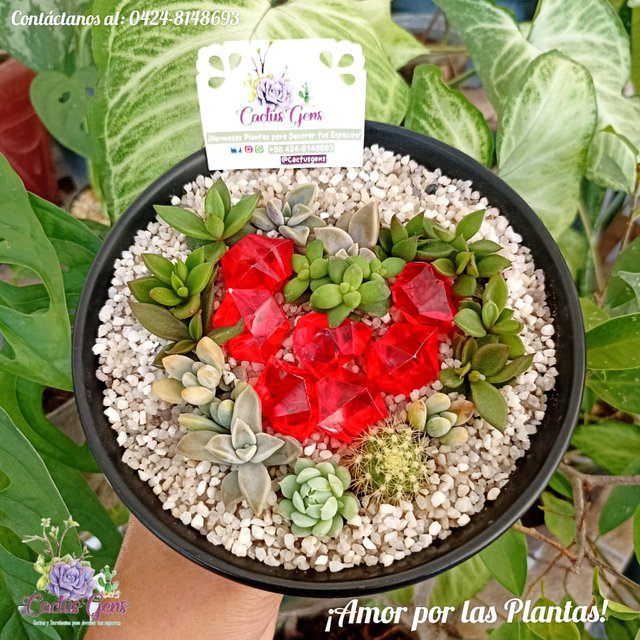 In one of our previous articles we talked about whether we get some suppliers that have various types of texts for sale that serve us for the elaboration of decorative arrangements in our enterprise thanks to the reward obtained in one of our previous posts through the support of the curators We decided to allocate that income to buy some of the pots and make a new product for our customers.
Here in this article we want to show you the elaboration and the step by step to obtain a finished product with first-class finishes that are striking in the eyes of our clients and in this way obtain a new product to offer on our main page on Instagram.
---
This product is called a minimalist style cactus and succulent garden.🌺💙
---
The first thing we did when making this product was to open some holes or small holes in the bottom of the pot since they do not bring that type of benefit because they are not intended to function as pots for plants but we like to make a difference and we do not we limited when making a new product so that was the first thing we did.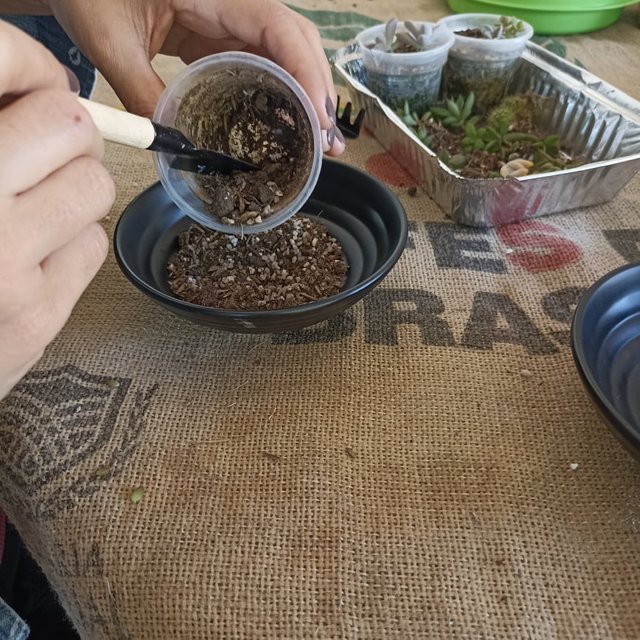 After that, we select some type of small plants since the size of the pot is approximately 20 cm wide, so we have to work with plants of a small diameter so that the arrangement is not burdened and is visible and striking by the style.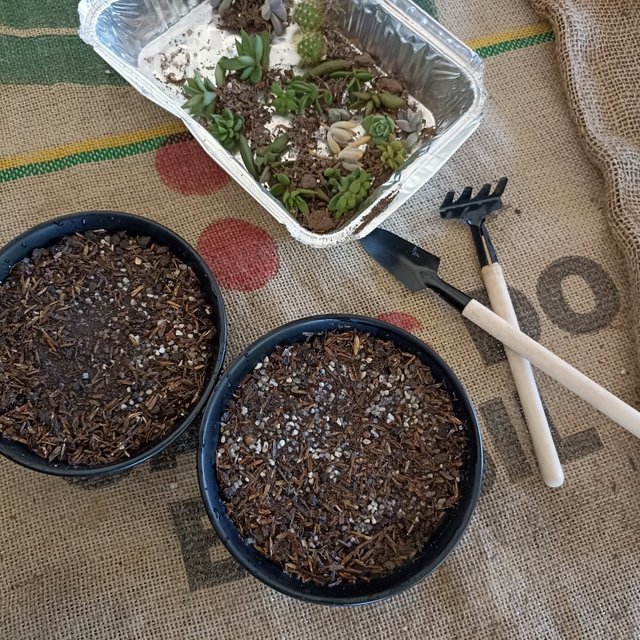 To prepare our arrangement, the first thing we do is place the substrate prepared for cacti and succulents at the bottom of the container, so we empty it and after that we place irrigation on the substrate to fix it in this way and see that the amount indicated and proportional to the size of the pot then we let it drain and little by little we alternate the plants this part is very important when making an arrangement and we stop here to select the best plants and combine them so that they look very striking and decorate with the diversity of colors that they have, we try to create a palette of colors in shades of green, gray, pink and yellow, in this way the finish of the arrangement will be much more beautiful.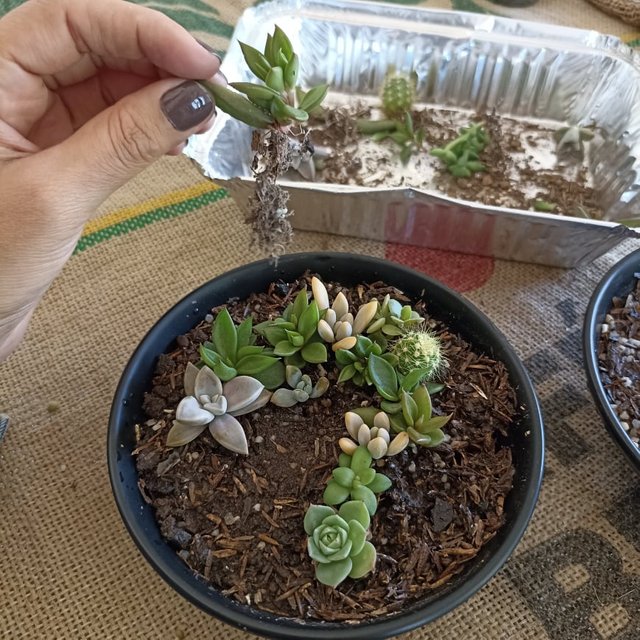 Also in addition to that we work with stones number one white gravel in this way the plants will stand out much more and it will look a little more minimalist what is the touch that we are giving to our arrangement in this opportunity as we had said before for the dimensions of the size.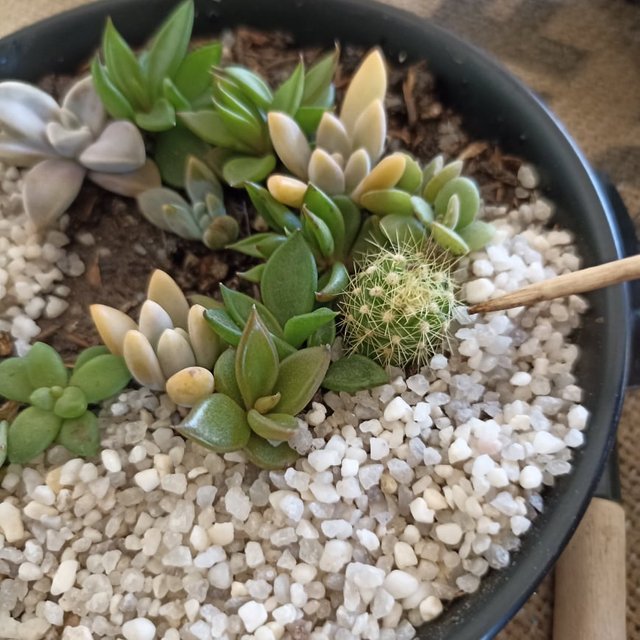 Once our watch is ready, we decided to make an advertisement with our telephone numbers and a note that says that we highlight your special place with a natural style and the representative logo of our brand, since in this way people will identify them, they will know What are we.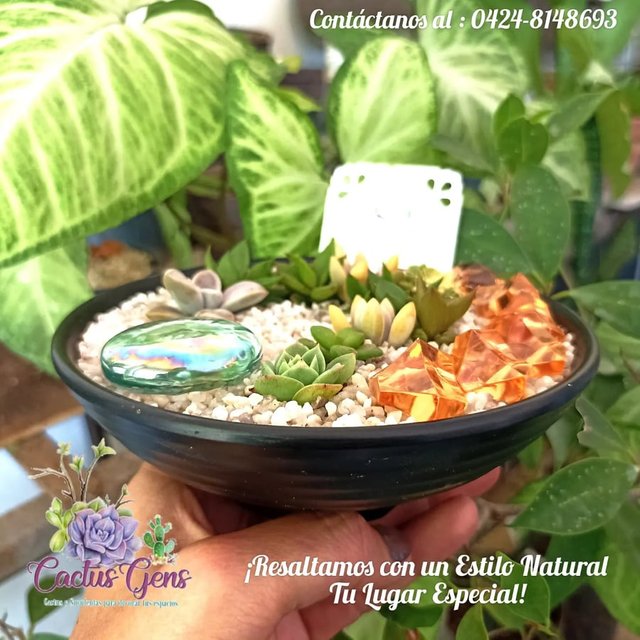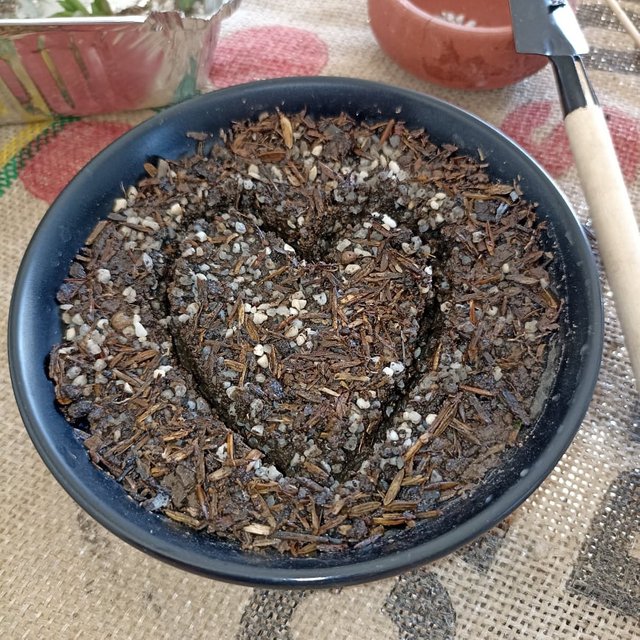 For the second arrangement that we made, we wanted to give a more beautiful and delicate elaboration, that is why we made a shape in the style of a heart and for the first one that we did was to shape it on the substrate to place each of the cacti and succulents in the outline of the In the same way, we give as a final result a natural heart made of plants and for the final finish we place some diamond stones in red finishes since in this way the most vivid colors are given and more visible to the client so that he can see that in this arrangements we wanted to stand out and we wanted to make people notice and that is why we placed it in the advertising love for plants since there are many people who share this same feeling and in a certain way it gives an original touch to the product.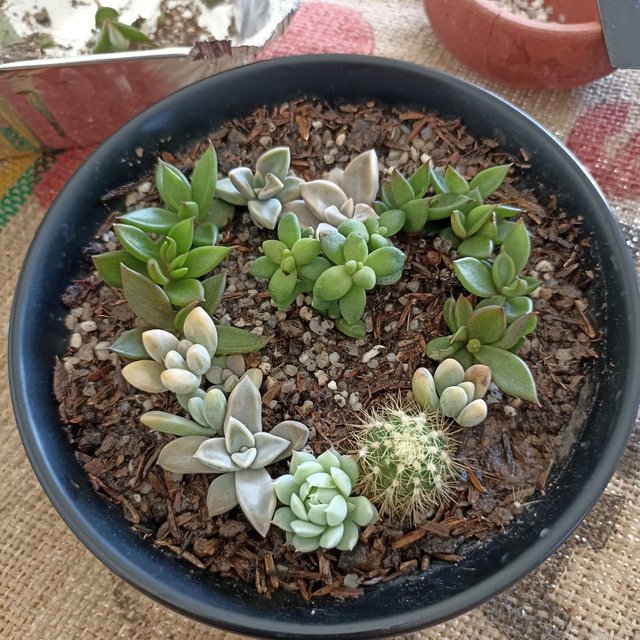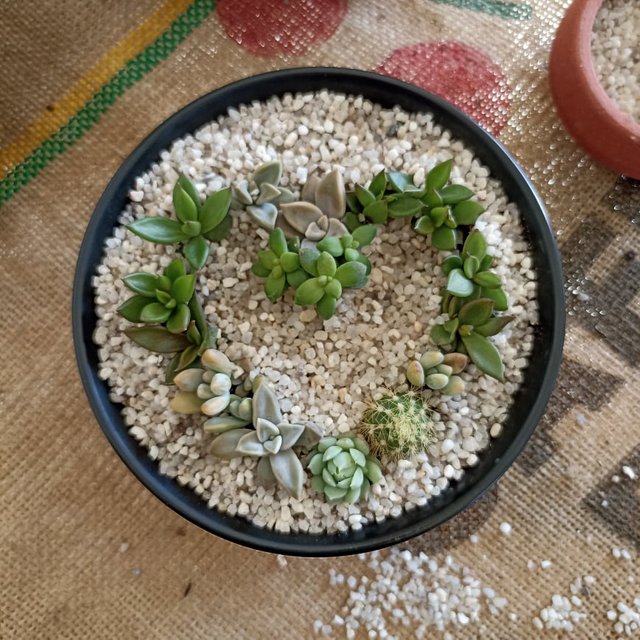 We are delighted to see the final result of each one of them since through the effort, dedication and perseverance that we always have in developing exclusive products for our clients we see that we achieved it with the development of these products we started the year 2022 strengthening our business and We are sure that we will increase little by little and we will achieve each of the goals set for them. Thanks to obtaining new suppliers, the results that we see materialized are.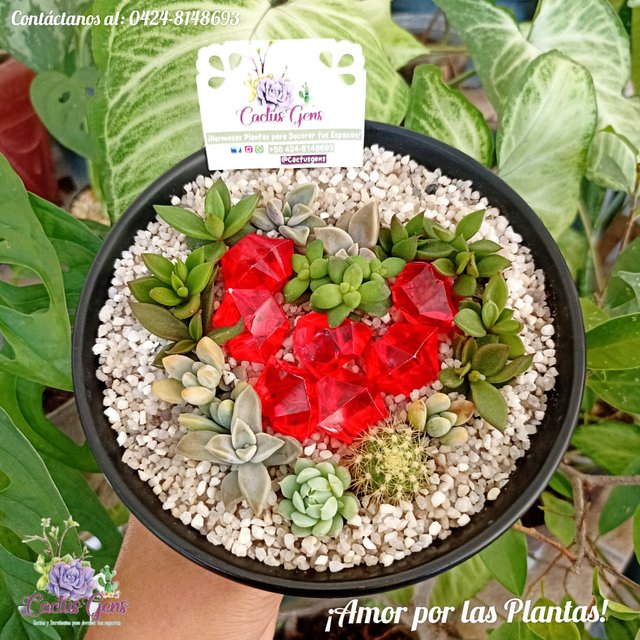 The final sale cost of this product is $10 each piece or the equivalent of 32 Steem

From the Cactusgens Nursery we wish you a Happy and Blessed Day and that your Business is Prosperous.
Photographs taken with our Redmi Note 10S Cell Phone.

Some photographs were taken from our official page, you can see them in the following link. 👇
Have More Advice on Our Commercial Profile @Cactusgens