Introducing beach tourism in North Aceh/by @nana12
ASSALAMUALAIKUM
Hi steemian friends
How are you all?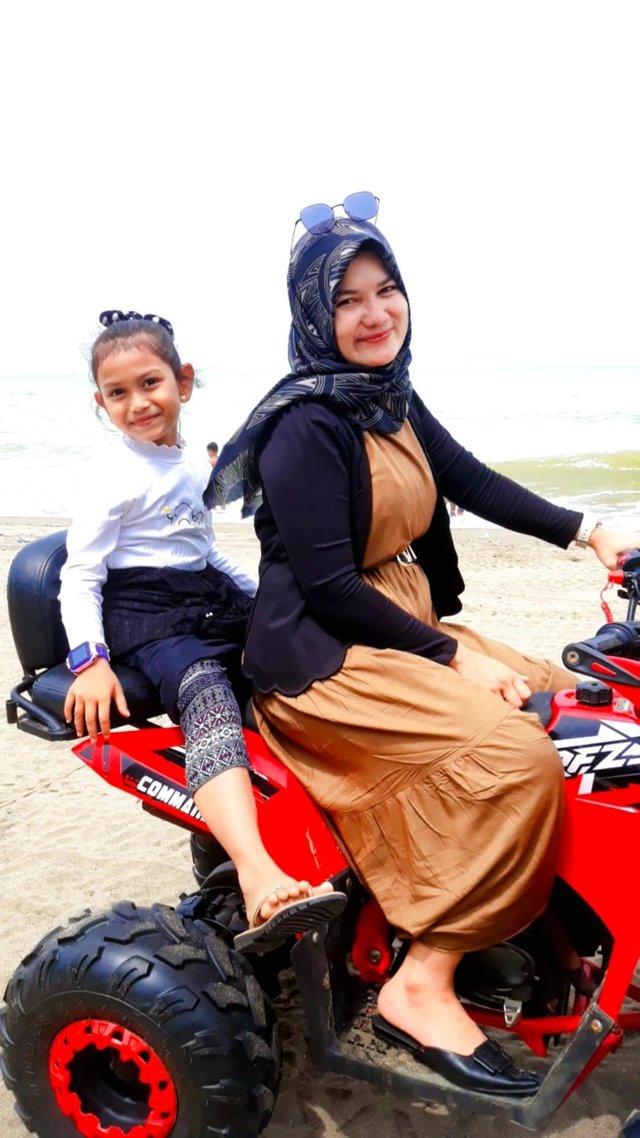 A day full of grace for all of us!! today I will introduce the best tourist attractions in my area, namely aceh-Indonesia and I only promote tourist attractions that are in my area, namely northern aceh. talking about tourism, all of us normal humans have feelings the same thing, wanting to be loved and loving, wanting to be appreciated, feeling safe and comfortable and using beautiful and proper clothes and vacations for pleasure. Actually this is a basic human need as in basic nursing school lessons, there are written needs for basic human needs.
| No | Basic human needs |
| --- | --- |
| 1 | physiology |
| 2 | sense of secure |
| 3 | affection |
| 4 | sex |
| 5 | appreciated and appreciated |
| 6 | self-actualization |
All humans will never escape this basic need, in fulfilling it all humans have different ways.
Now I will invite you to see tourist attractions in my area, when there is a golden opportunity maybe you can visit it to relax, see the beautiful scenery
1-bantayan beach tour
Bantayan, Senudon District, Aceh, Indonesia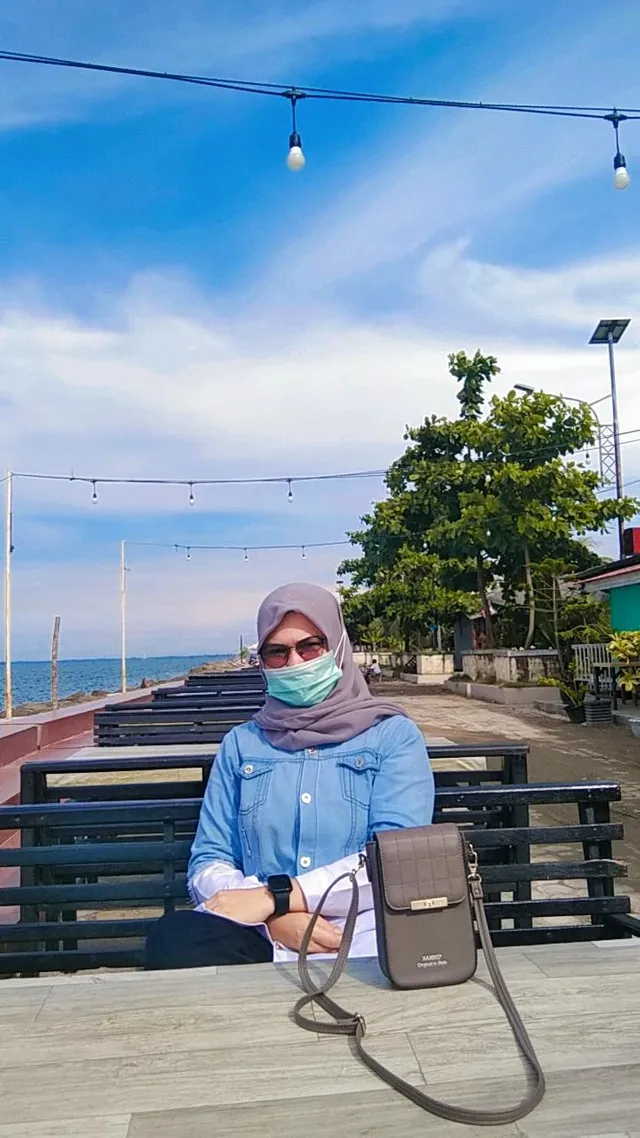 relax on bantayan beach
This is a very beautiful and stunning seafront tour, presenting a beachfront outdoor atmosphere with the concept of utilizing beachside trees, and serving a variety of food and drinks to make your vacation here even more perfect, if you want to visit here you can go through the Pantebreuh intersection and pass the intersection. sunudon, north aceh, indonesia
2-tour uleerubek
Uleerubek, Seunudon District, Aceh, Indonesia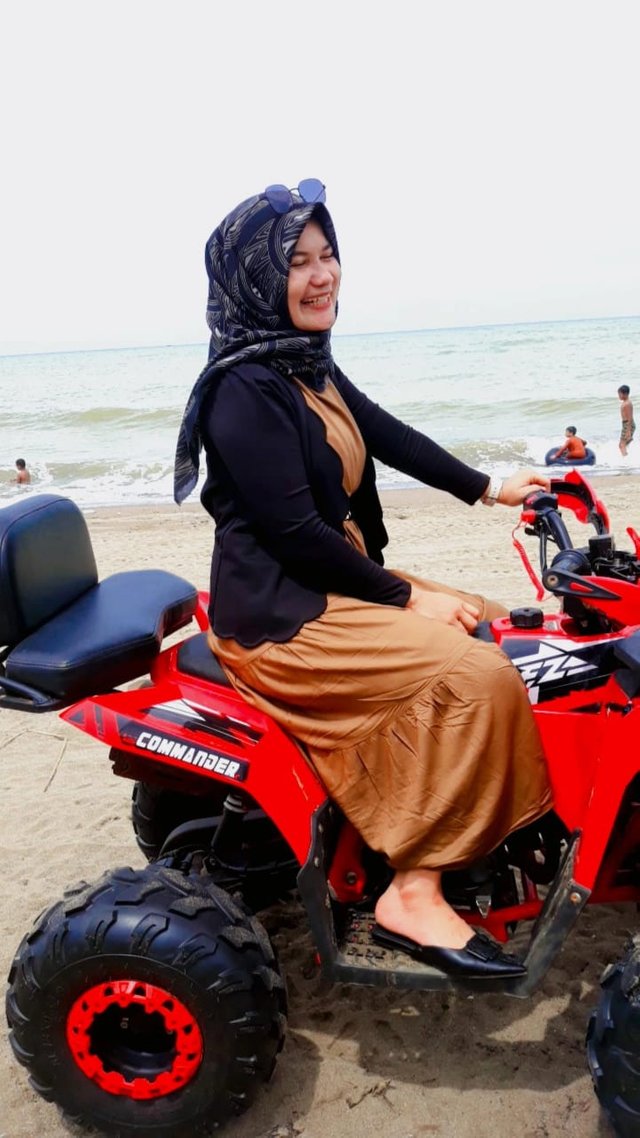 ride a motorbike atv
Here is a beach tour that can hypnotize its visitors so they forget to go home, because here it has many beautiful views and games such as ATV motorbikes, here presents the concept of cottage tourism, here are lots of small huts to relax and enjoy the beautiful scenery. If you want to visit here ,you can go through the intersection of four alue ie puteh and through the payaicem road.
3-Ujongblang beach tour
Lhokseumawe, Aceh-Indonesia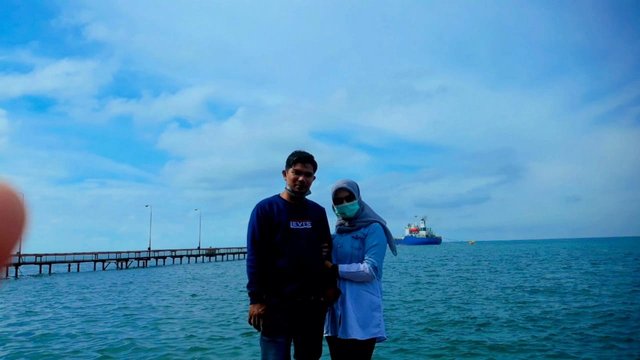 with husband at ujong blang beach
Here it presents a very beautiful and stunning view, with the arrangement of breaking rocks on the beach to make your afternoon atmosphere even more enjoyable, and if you are lucky you can see a sea ship docked at Pertamina to transport oil, as I feel.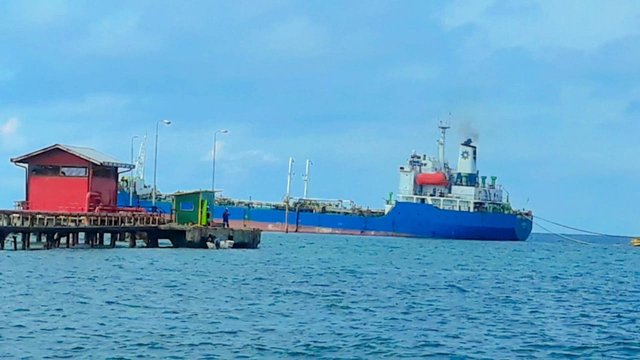 pertamina ship
This is an extraordinary sight and this experience is not necessarily the second time we can feel, and here adheres to the concept of a beachfront hut where you can relax with your family. If you want to visit here you can go through Jalan Darussalam, Lhokseumawe.
Thus the promotion of beachfront tourist attractions in my area, North Aceh-Indonesia.
So it is an honor for us, if you choose to spend your holiday at our place.
thank you for coming, have a nice day!!
Greetings,