Nutbox Proposal for Rewarding My Translation of "Nutbox Year-end Summary and Functions Overview" (Nutbox年终总结及功能概要)into English
I've translated the article "Nutbox Year-end Summary and Functions Overview"(Nutbox年终总结及功能概要) by @iguazi123, the founder of WhereIn.io and Nutbox.io, into English yesterday. It it a great overview on the progress and prospects of Nutbox.io since official launching and pointed out the future directions where we as a community should head towards. Hopefully it helps Nutbox.io attract more attention from international investors, enthusiasts and newcomers.

Nutbox Year-end Summary and Functions Overview
Year 2020 was a turbulent time with the raging of COVID-19 pandemic, but Bitcoin had reached $29,000 at the end of 2020, marking a perfect-ending to the year.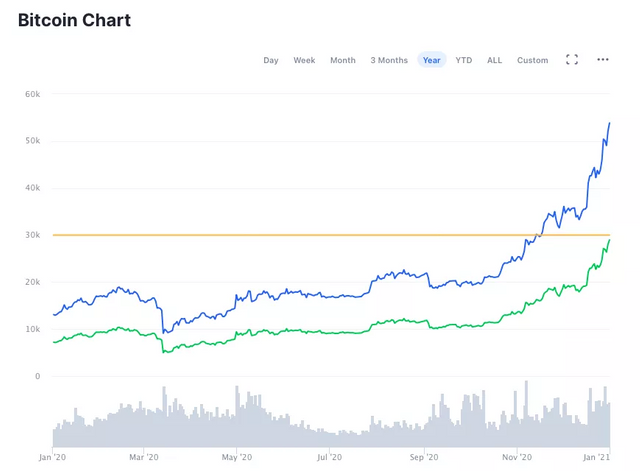 WhereIN began development at the end of 2018 and was officially launched on January 4, 2019, which was the darkest times of the blockchain.
Two years have passed, and WhereIN DApp has walked through the valley together with the blockchain up to this day, becoming the mainstream global social public chain No.07. Meanwhile, WhereIN has also received the support of 1 million SP from steemit.inc, which incubated Nutbox.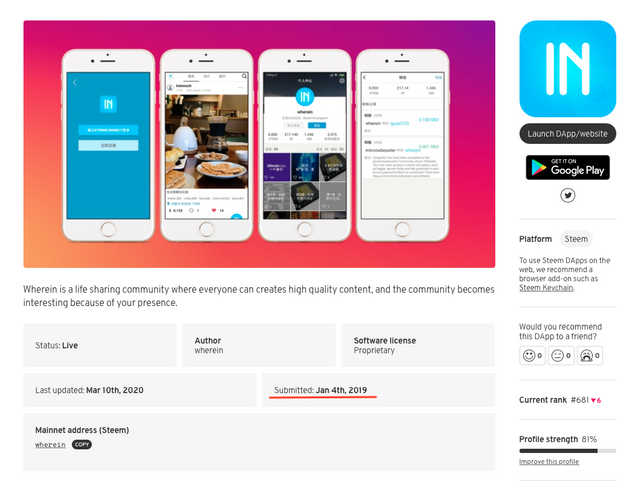 Nutbox was created to join Steem's vision —— Tokenize the Web.
On October 20, 2020, Nutbox v0.1 was launched. We started with Steem and Tron's first cross-chain Staking Token interest-bearing agreement, in hope of connecting with other blockchains through Polkadot in future. In 2021, Nutbox will be built on Polkadot. Any Staking asset can roll out its TSP through Nutbox, and any community can create its own PNUT.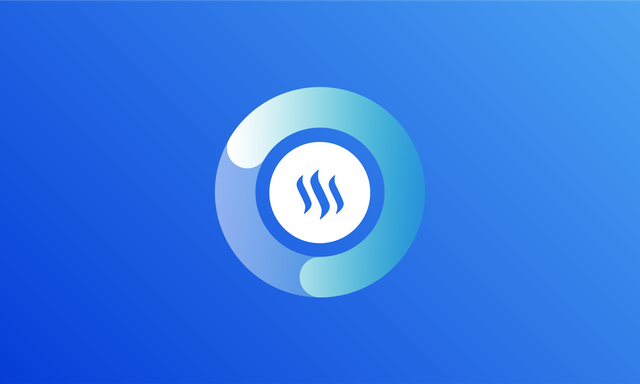 PNUT - Tokenization of Asset Staking Income
There are many traditional SP delegation platforms on Steem which help SP holders to manage their assets and grow their value. Users delegate their SP to the traditional SP delegation platform, and will receive STEEM as daily interest, which is like the user depositing his own assets in the bank, and the bank hands out interest to the user in return.
Such business model is too traditional. Nutbox has made a little innovation and tokenized the STEEM interest received by users. The user delegates SP to Nutbox and receives PNUT every moment, and Nutbox will buy back PNUT completely with the original STEEM interest. PNUT is a utility token of Nutbox, and Nutbox is completely owned by PNUT. PNUT allows SP holders to change from customers of the bank to the owners of the bank. Simply put, the holders of PNUT run the Nutbox bank together.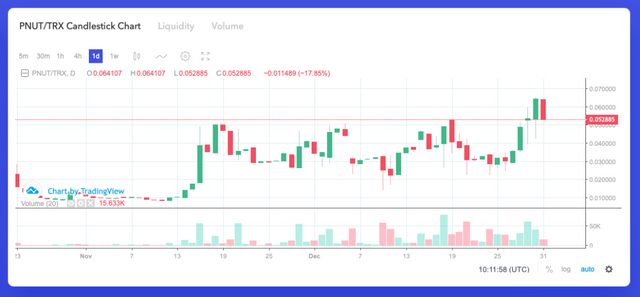 The benefits of Nutbox are tremendous. On the one hand, Nutbox will fully return the service fees charged by the traditional delegation platforms to PNUT holders. On the other hand, the large number of PNUT holders greatly reduces the marketing and promotion costs of Nutbox. The benefits of these two aspects have brought about a huge increase in the return rate of PNUT. The return rate of traditional delegation platforms is around 40%, while the return rate of delegating SP to Nutbox is as high as 50%-60%.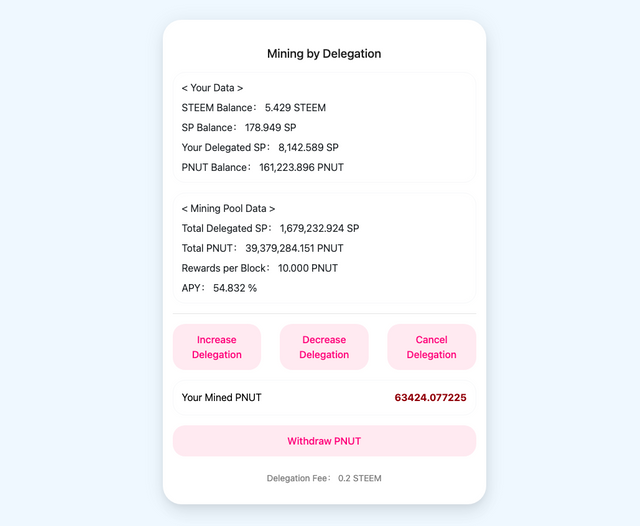 More importantly, Nutbox brought together a group of people to work on more valuable projects together, and TSP was the first.
TSP - Let SP Flow
SP holders face a trade-off. In order to obtain the benefits of holding SP, they must relinquish liquidity. When the price of STEEM is high, they have to wait for a month to sell the non-circulating STEEM asset - i.e. the SP held. The issuance of TSP is to solve this dilemma. TSP can be regarded as SP in circulation, or as a shadow asset of SP.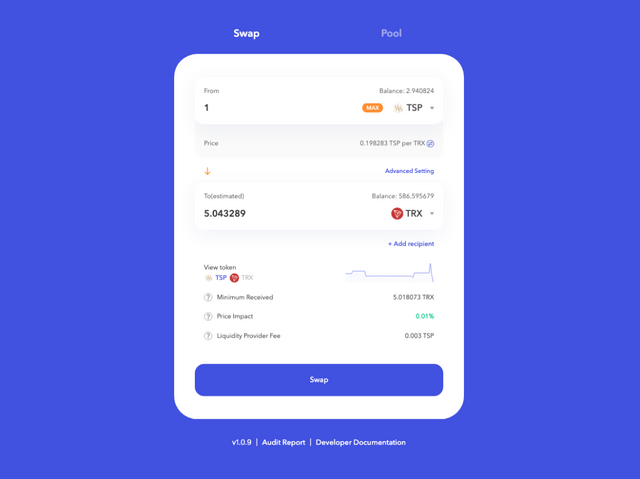 Users will get 1 TSP upon depositing 1 STEEM to nutbox.tsp. nutbox.tsp will power up the 1 STEEM into SP, and then proxy it to nutbox.mine to participate in Nutbox's proxy PNUT mining.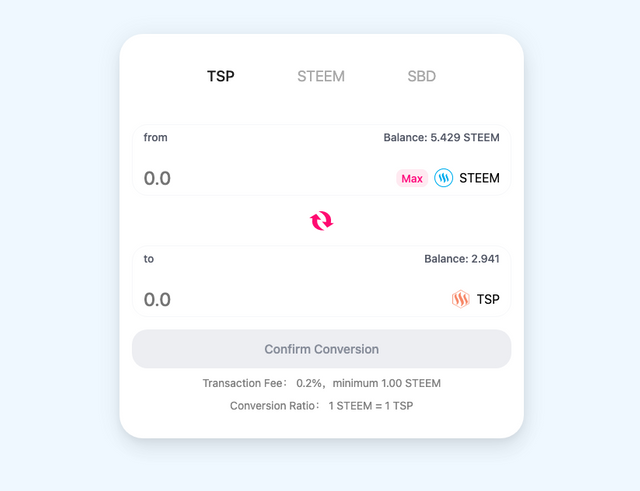 TSP holders can deposit it into the TSP mining contract to receive PNUT and enjoy the staking income of SP assets. TSP can also be traded with TRX and USDT on JustSwap at any time. Of course, TSP can be converted to STEEM through Nutbox, where the process is analogous to the conversion of SP to STEEM.
Through the TSP asset, it activates the SP's liquidity while retaining its income. TSP can be launched on the lending platform, mortgage TSP to lend USDT or DAI with low transaction fees, and obtain stable assets at low cost while receiving staking income. TSP can also provide liquidity for TSP-TRX trading pairs on JustSwap, and users will receive staking income and transaction fees simultaneously.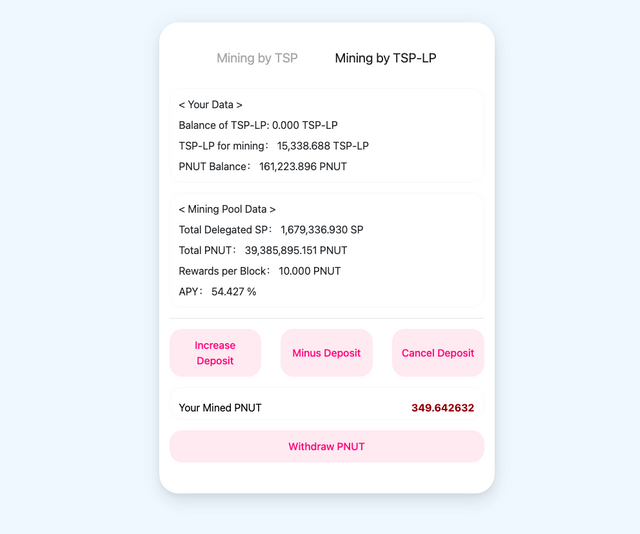 TSP makes SP come alive. Currently Nutbox (nutbox.io) has launched STEEM-TSP exchange pair, users can deposit TSP to mine PNUT, or deposit TSP-TRX liquidity pool (LP) to mine PNUT. When TSP launches its lending platform like Justlend, TSP will soon accomplish its full integration with DeFi.
Polkadot & Steem cross-chain
PNUT and TSP create endless possibilities for the integration of staking and DeFi. There are many staking assets that adopt PoS or DPoS mechanisms, and ETH has also joined this pool. PNUT and TSP have endless possibilities on blockchains with similar mechanisms.
Nutbox's integrated Steem with Tron in the first step and launched Nutbox v0.1. This is just a small start. The next step is to integrate Steem and Polkadot in a similar fashion through the Steem-Polkadot bridging. In 2021, Nutbox will further develop the Staking parachain on Polkadot, allowing other communities or organizations to issue assets similar to PNUT or TSP on other PoS or DPoS blockchains.
Stick to the path that you think is right, and you will be your own light. In 2021, we will join hands to create the future.
---
Related Information
Official Website:https://nutbox.io/
About Nutbox:https://docs.nutbox.io
About TSP,see TSP | Tradable SP, start depositing TSP to mine PNUT
Appendix
● Steem:https://steemit.com/@nutbox
● Discord:https://discord.gg/zPkMuGY
● Telegram: https://t.me/joinchat/PrBejBh_Grp6lFZEGArDpA
● Twitter:https://twitter.com/nutbox_steem
● Github:https://github.com/nutbox-dao
● Facebook:https://www.facebook.com/nutbox.dao/
Vote to Support Our Witnesses:
https://steemconnect.wherein.mobi/sign/account-witness-vote?witness=smt-wherein&approve=1
---
Main task
Steem ID: @bsfmalaysia
Main task: Translation of "Nutbox Year-end Summary and Functions Overview"(Nutbox年终总结及功能概要) from Mandarin to English(Completed)
---
Schedule
3rd Jan, 2021 (Completed)
---
Funds requested
Steem ID: @bsfmalaysia
TRON address: TPnz69xHLvySMzQjXD2XVFh4seUS8GPjct
Main task
Steem ID: @bsfmalaysia
Main task: Translation of "Nutbox Year-end Summary and Functions Overview"(Nutbox年终总结及功能概要) from Mandarin to English(Completed)
---
Schedule
3rd Jan, 2021 (Completed)
---
Funds requested
Steem ID: @bsfmalaysia
TRON address: TPnz69xHLvySMzQjXD2XVFh4seUS8GPjct
PNUT(万): 0.5
PNUT(万): 0.5