The Diary Game [25 September 2022] : Daily Activities on Weekends
Have a beautiful day for you and all of us and let's start the day with enthusiasm and positive thoughts.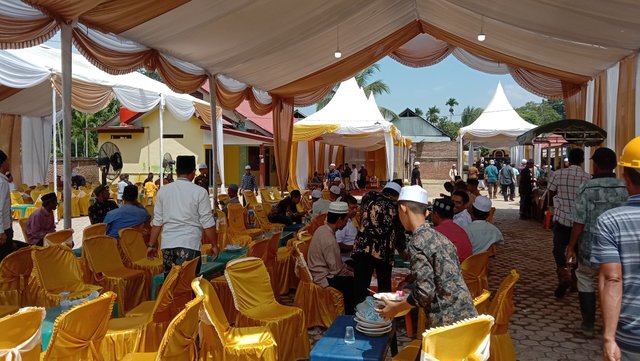 The atmosphere at the wedding party
It was a sunny Sunday morning, without the usual routine of work, but there was one invitation I had to fulfill, which was to attend a daughter's wedding from one of the community leaders in the area where I live.
Sunday should be a fun weekend spent with family, but not this time.
The parking area is filled with guests' vehicles
Around 10 am I left with a colleague to fulfill the invitation to the wedding party, arrived there on time and was surprised to see the atmosphere in the parking area filled with guests.
This is how enthusiastic the residents, relatives, relatives and guests who were invited, all of them took the time to attend to give her blessing to one of the daughters of a big figure in our blood.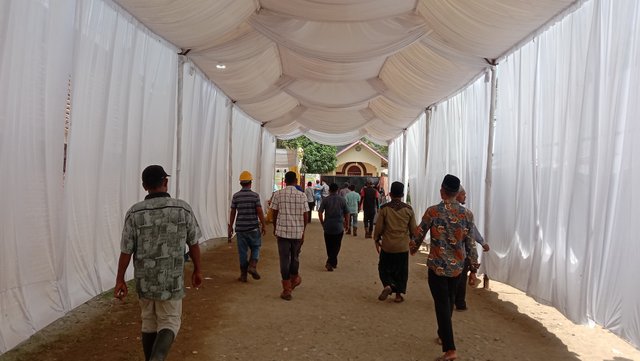 Guests are entering the reception venue
My partner and I stepped into the tent that had been decorated long ago, shook hands with the host who was waiting at the entrance gate to welcome all the guests who came, there was no time to chat because they were very busy serving every guest who came.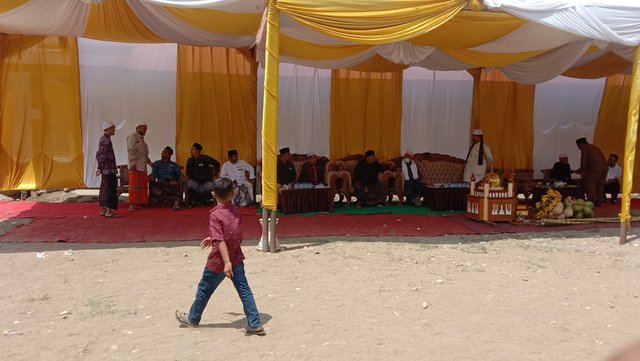 The host is entertaining the guests in attendance
We were invited to go to where the dishes had been prepared, then we ate together with most of the guests present, various types of food and side dishes had been prepared and each guest could choose according to the dish he liked.
After eating we sat for a while and then congratulated the wedding which took place today, then we met the host to say goodbye.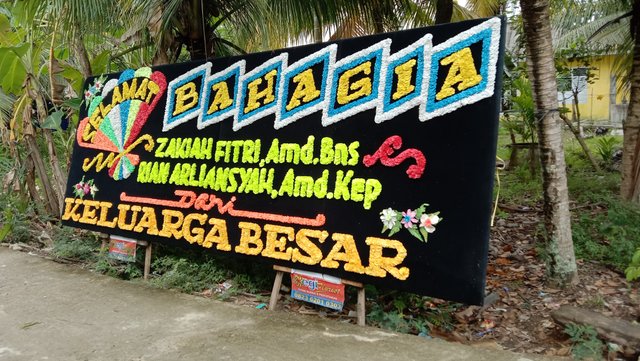 One of the flower boards on display
As usual, after lunch I went to a coffee shop, it has become a habit for most Indonesians, especially Acehnese, to spend time hanging out at coffee shops.
Actually, in modern times like today, coffee shops are not only used for coffee, but coffee shops are also often used as media or places for discussion and even some businessmen make coffee shops a place to discuss their business with their clients.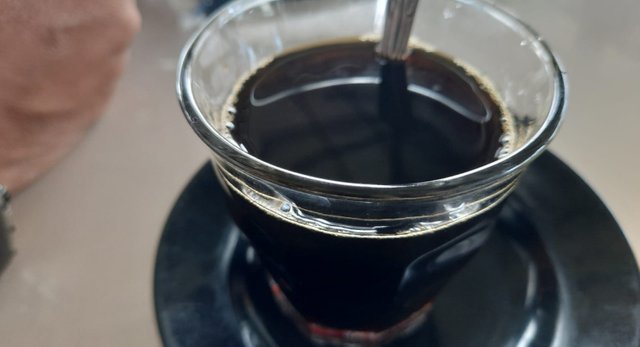 Achehnese black coffee
In the afternoon I went to the Post Office to pay my landline bill, one day before I received a notification from Telkom that I had to pay my landline bill today.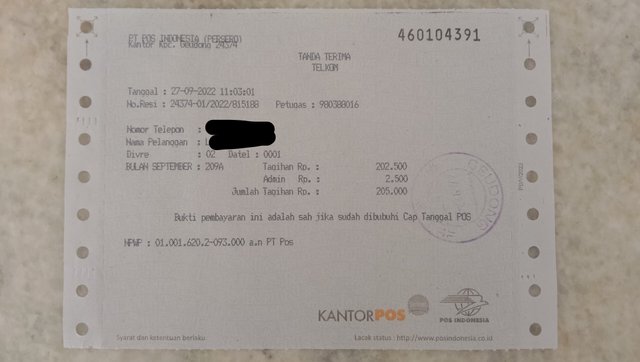 Payment receipt
I didn't realize it was almost evening time, then I immediately went home, because I still had an obligation to fulfill, namely the evening prayer.
That's my series of activities this weekend starting from morning to evening, I hope it's useful and thank you for everything.
Happy weekend to all
May every day that we pass is a goal for the common good and happiness.
Best Regard
No friendship is good, except for a conversation that never ends