Support #solarsteem25pc | My village and a cup of black coffee in the rainy season - 25 August 2022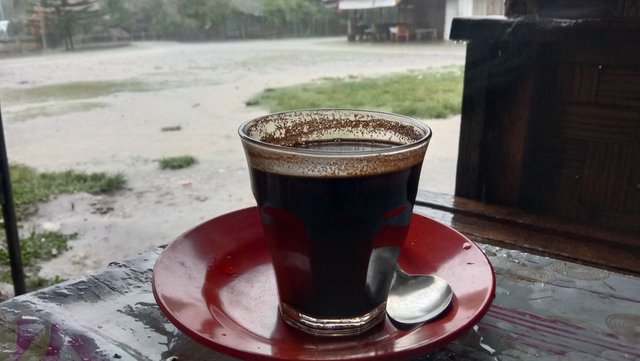 A cup of village black coffee that I ordered to brew while enjoying the view of the heavy rain
The rain was pouring very hard, immediately stopping all the activities of most of the villagers, I ran to the small kiosk in the corner of the village hall to take shelter from the heavy rain. I found a group of young men hanging out in the alley between the two small stalls, so I joined them and ordered a cup of my village's signature black coffee.
For more than two hours I sat with them drinking coffee together and talking about their respective activities and routines, most of our villagers work as farmers and only a few people work as state servants and are involved in private companies.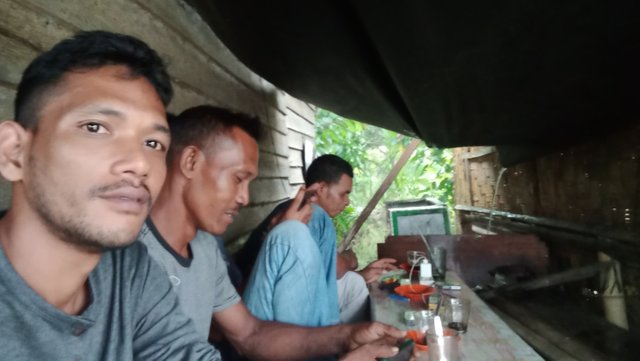 I am with a group of young men who are both looking for shelter from the heavy rain
Every day the villagers are busy with their respective activities, they are more focused on taking care of their gardens and rice fields from morning to late afternoon, and will only gather to sit together at night, unless there is an ongoing traditional activity they will just gather when the traditional event is held.
However, because it was raining very hard today, so that their activities and routines couldn't go on as usual so that we could see some of them gathering during the day, I took this moment to talk a lot with them while asking them to teach them about proper gardening techniques. , because I am currently studying agriculture, namely papaya cultivation which I have posted several times recently. Honestly, I learned a lot from the villagers about agricultural techniques because they are already experts in this matter.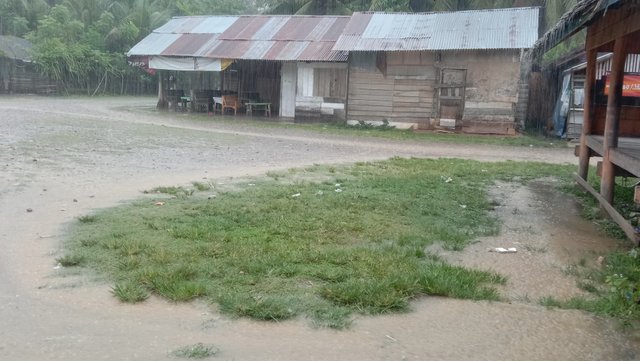 The road and village hall when it rains heavily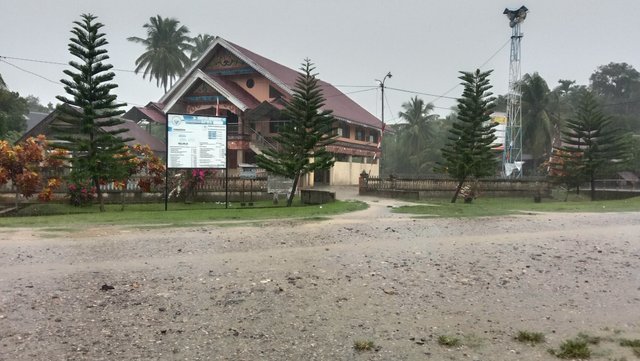 It doesn't matter, I and they have talked a lot and spent more than 4 hours between the aisles of the small kiosk, but the rain hasn't stopped yet, the coffee cups we are brewing are already empty. Then one of us took the initiative to order more black coffee, and we continued the conversation until we planned to open a new agricultural land for chili cultivation, but considering the costs required for chili cultivation were very large, we were a little hesitant to start.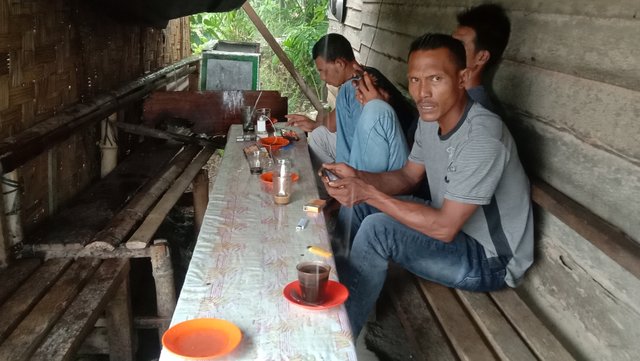 On the sidelines of our conversation about farming, I also took the time to promote steem to them, I advised them to use the steemit platform and they could share about correct farming tips and tutorials, in the hope of benefiting others, also by joining their platform. can also invest and increase income.
This is a glimpse of my village and the activities of the residents, I'm trying to do a steem promo here, good luck and thank you for everything.
Best Regard
No friendship is good, except for a conversation that never ends