Support #club5050 Contest - Edition 1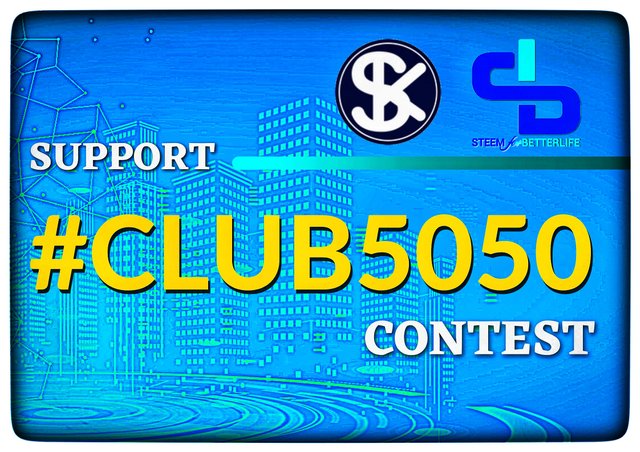 As a form of support for the Steemitblog initiation in the PowerUp campaign, I represent the Steem For Betterlife Community to invite all Steem For Betterlife members to participate in the program.
The contest orientations that I initiated include:
Increase Account Strength
Cultivate Power Up as an activity that needs to be preserved.
Maintaining the STEEM Ecosystem
The rules for participating in this program:
Become a Member Steem For Betterlife Community
Regular Power Ups every day in unlimited quantities
Power Up postings can be done by participating in the Steem Investing and PowerUp Contest program, or making free posts.
Share 10% of every Power Up post to the @steem.education account
using the hashtag #supportclub5050 in the 2nd position of the hashtag you use.
PowerUp activity starts from 19 to 25 October 2021
Have a reputation under 60
We will announce the winner of the contest every week, by assessing the percentage of Power Ups made with reference to the curation earned during 1 week.
The prizes are @booming support in the last post and get a Delegation of 100 SP each to 3 winners. and delegates can increase if supported by multiple sponsors.
Delegates will be obtained for 3 weeks from the announcement. The current sponsors are @el-nailul, @heriadi, @irawandedy @klen.civil, @sofian88 and @liasteem. We will open other sponsors if they support this program.
I am waiting for your contribution, because this contest is to encourage the Growth and population of PowerUp on the steemit platform.