World Smile Project Official Report: Indonesian Free Education Center Completion Report
The construction of the study room for the Free Education Center has completed a week ago, it takes about 30 days and now can be used for the main building in Khairul Huda Boarding School.
We are grateful and thankful to all of you who have supported the program of constructing a free education class in Khairul Huda Boarding School, Blang village, Syamtalira Aron, North Aceh.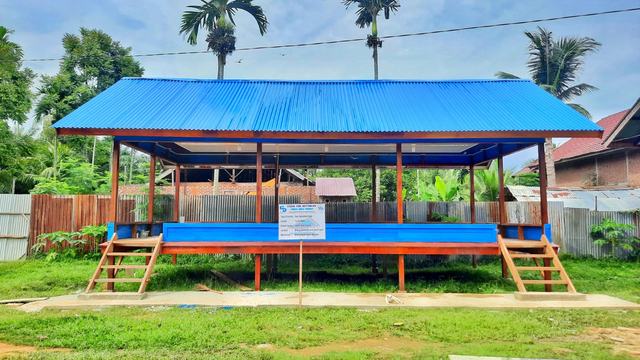 As the completion report posted by @klen.civil in the link below, the study room for the student has 100% complete and ready to be operated, hopefully, it will be a room for better education in the future.
https://steemit.com/hive-153970/@klen.civil/world-smile-project-free-education-center-construction-has-been-completed-100-update-november-21-2021
The construction was started on 20th October 2021 with fully supported by the steem members donation with the total budget was IDR 47,707,000. and it was 100% completed on 21st November 2021.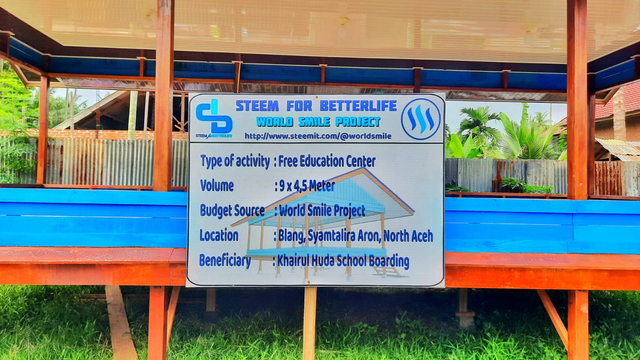 The World Smile Project started long ago with the support for education and food donation internationally, the country that has received the benefit of the programs are Venezuela (@mariana4ve), Indonesia (@steemitcountry & @asiahaiss), Philippines (@traderpaw and @rosvillariasa), Nigeria (@peachyladiva). The food and education support was implemented by direct SBD donation for several weeks. 2 months ago the first construction began with the Housing Program in Venezuela and this study room is the second construction implemented by the World Smile Project.
We collected the donation from any steemian who shared the payout to the @worldsmile and @hive-198626 and managed it to implement the program across the globe. With the small dedicated team in all project sites, we are able to support those in need. We hope the World Smile Project will be able to support the next program with your generosity.
For the complete financial report please refer to the link below:
https://docs.google.com/spreadsheets/d/163hOJ2VCeQBnqXWCPPsN_Apy09Vt99_vaf_qmA7CVws/edit#gid=1295918709
The overall building view can be seen in the pictures below: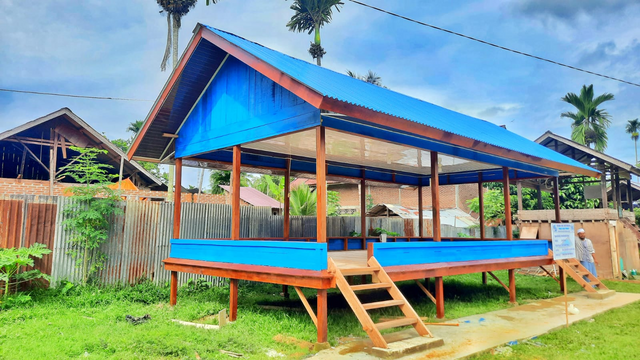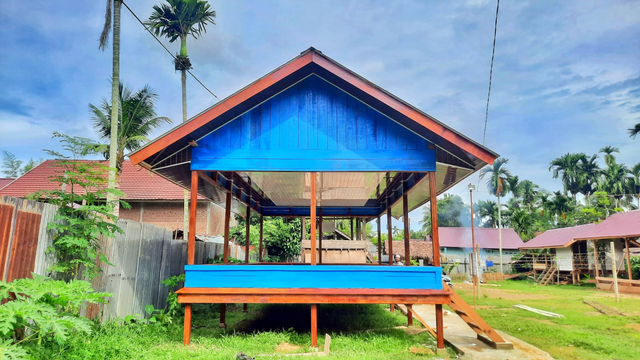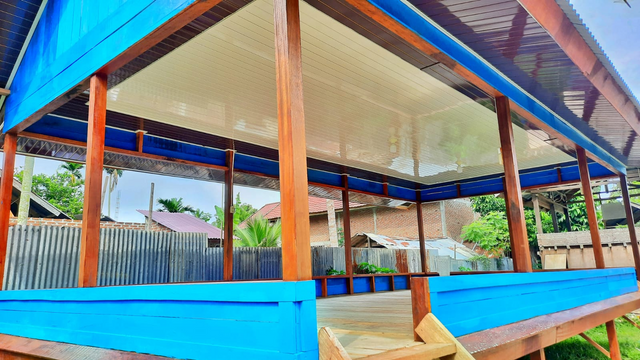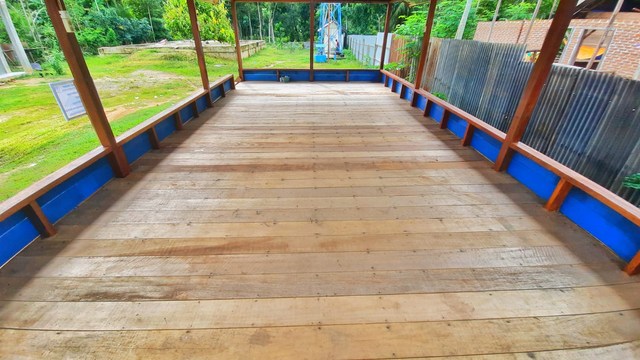 All images are property of Klen.civil
---
Once again we thank the steemit team for the support and all donators that we can not mention one by one
CC:
@pennsif
@heriadi
@mariana4ve
@miftahuddin
@irawandedy
@sofian88
@klen.civil
With My Best Regard
El-Nailul
NB: Next Program will be announced at the moment of the Free education center handover ceremony