Steemit Engagement Challenge S5-W3: If Only.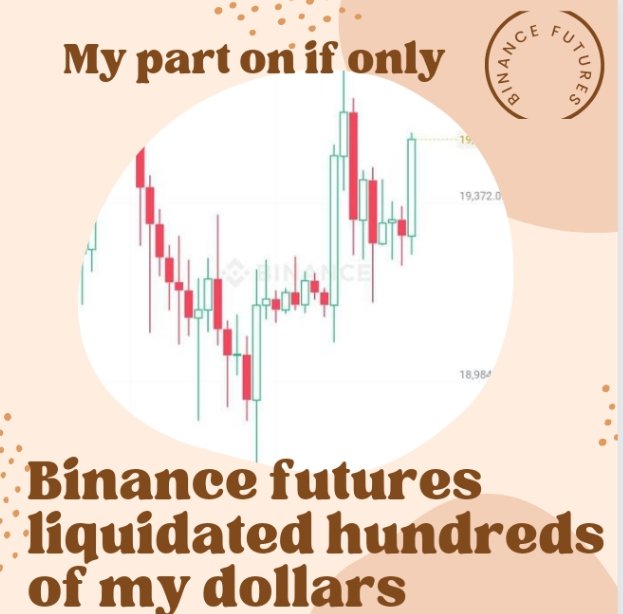 Hello friends, I believe that all of us are really good. It's quite a pleasure to join all my folks globally in this week's pretty contest on If only. Just patiently go through as I lucidly divulge my contribution over this statement to our perusal thanks.
The words If only are two different words that go beyond personal expression and a mere statement oftentimes. The datum remains that it can never be erased from human existence because to err is human and no one can take a negative correlation against nature without having himself to be culpable.
Life is always in constant evolution that can never get retracted and despite the intensity of pressure to get history repeat itself, the past would always be addressed with a past tense but how well we maximize the little chances we have can easily put this statement in a rare notion as the future transpires.
How these words have affected me
Diving into the main scene, I would like to open up on one of the issues that has posed great penitent to me even till date, and though it was a great loss on my side but I've walked over it.
My part of if only took place on the 31st of December 2021 after my church crossover night into the new year and this was about my trading on binance futures.
After going through different trade seminars both virtual and offline, I had to beat my chest that I have become a professional in trading. Then I started mentoring some folks on how to trade even on futures using the binance platform.
Then I was using my phone to trade because it gives me a more accurate and prompt signal than my laptop so after a while I felt on top of the world.
On 31st of December 2021 during my church's crossover program into the new year, after the early hours new year declaration, I went back to my apartment and placed a trade on binance futures with a 45% trade leverage without setting proper trade management and finally, I slept off on the course of watching the trade, though I worked against nature in that I would have just rested after the program and I also worked against my mindset where I kept being instructed not to place the trade.
After placing that trade, I slept off as a result of fatigue and finally woke up around 5am. immediately, I picked up my phone and confirmed that I had already been liquidated several hours ago, and this was a trade I placed with hundreds of dollars.
I couldn't hold my stand as I thought it was all a dream, I also gave the thought of commiting suicide but later kicked it out because the whole money accounted for over 90% of my life savings.
Finally I walked over it and told myself that the future holds more than what I lost, but the fact is that I have not gone back to binance to trade such money again ever since that incidence as I kept trading on spot despite how professionally acquainted I assume to have become with trading I still follow my mindset against the resurgence of the statement if only….
Conclusion
This very statement holds a very strong emotional and mental stake in human ideology and as I earlier said, this may not be easily obliterated from human history and personal experiences but a well driven idea and properly maximized opportunities can help to dissipate the reverberation of ones action to possible resonance and rejuvenation of the same statement if only….
Thanks for going through my article for the day. I wish everyone of us best of luck in our entries for the week, I also wish to invite my noble friends to join in this contest.