SteemCoffee Crowdfunding, Branding & Tagging [ #steemcoffee25pc or #steemcoffee50pc ]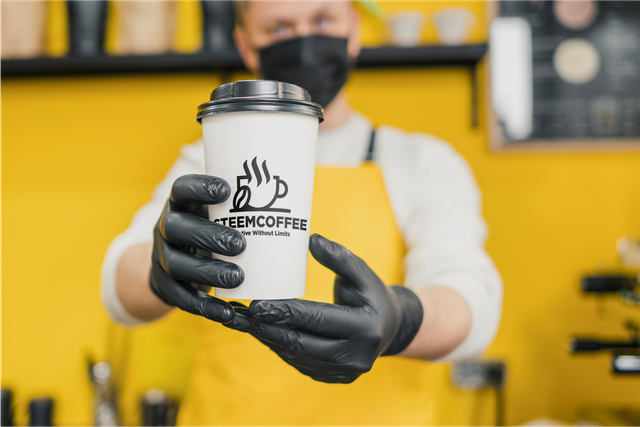 Hello everyone, its me @arie.steem
Today, I will announce a fundraising system for SeemCoffeeShop, this initiative came about because of the support from the steemit team and it was also able to make this project run quickly and opened up opportunities for volunteers who wanted to help this project.

What is Crowdfunding
Crowdfunding is when businesses, organizations or individuals fund a project or venture with small donations from many people. By receiving the necessary boost to cash flow, these ventures can get off the ground or launch new projects. Most of these campaigns happen via internet platforms, have set time frames for when money can be raised and disclose specific monetary goals. Source
---
3 SteemCoffee Crowdfunding System
Sponsorship
The steemcoffee project opens up opportunities for anyone who wants to become a sponsor. the way the sponsor works is by having an agreement between the two parties in this project and being able to provide feedback
Donation
Steemcoffee is very grateful to anyone who supports this project by giving donations in the form of steem/sbd, and the way the donation works is your sincerity to help without asking for certain rewards or agreements.
Beneficiary Payout
This is a form of support that is almost the same as making a donation, but done in a different way, by sharing the income you get in your posts.
You can support this project with a 25% or 50% beneficiary payout for @steemcoffeeshop and use a special tag namely
**NOTE**: put the tag on the order of 2 or 3, so that it is easy to see and will easily appear on the tag page.

---
SteemCoffee Branding
With the positive response and also @steemcurator01 desire for steemcoffee branding, I am excited about this idea and proud if others can use the steemcoffee name or logo for their future coffee ventures. so this will create a global chain of steemcoffee in all countries.
Download SteemCoffee logo Here : Link
---
I hope sir steemcurator01 can make this crowdfunding a success by helping users who use special steemcoffee tags ( #steemcoffee25pc or #steemcoffee50pc ) and also to be able to give suggestions and solutions for this 3 SteemCoffee Crowdfunding System
Kind Regards
Arie
What is SteemCoffee ? LINK
---
cc:
@steemcurator01
@stephenkendal
@pennsif
@el-nailul
@promosteem.com
cc: all country representative