📣PROMOTING STEEMIT IN MY CITY [ INVITING AND SIGNING UP 3 NEW USER] // BY @DEQUEEN //10% PAYOUT GOES TO @PROMOSTEEM.COM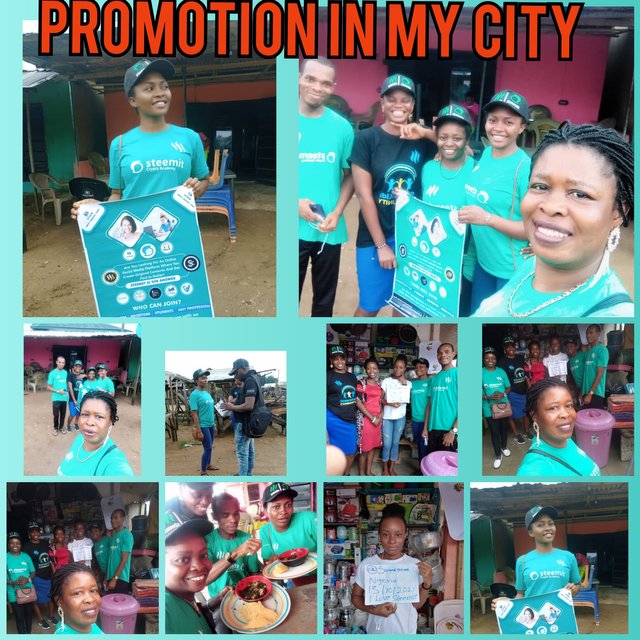 GREETINGS TO ALL WONDERFUL STEEMIANS
Hello great promoters in the world, l welcome you all to my blog, today is one of the greatest day for me in steemit.
I woke up early today , l pick up my phone, l call @chichieze ,l ask her where is the location for today's promotion. She said Nung udeo , l was excited because ,it is a fertile ground for promotion,and is always fruitfull. We he alot of people over there, most of them are student , it is because of polytechnic and Air force school.
I told my bath and run down there,l was the first person to reach the environment, later, other steemians join @ijelady , @prudent85 @wealthmary and @chichieze .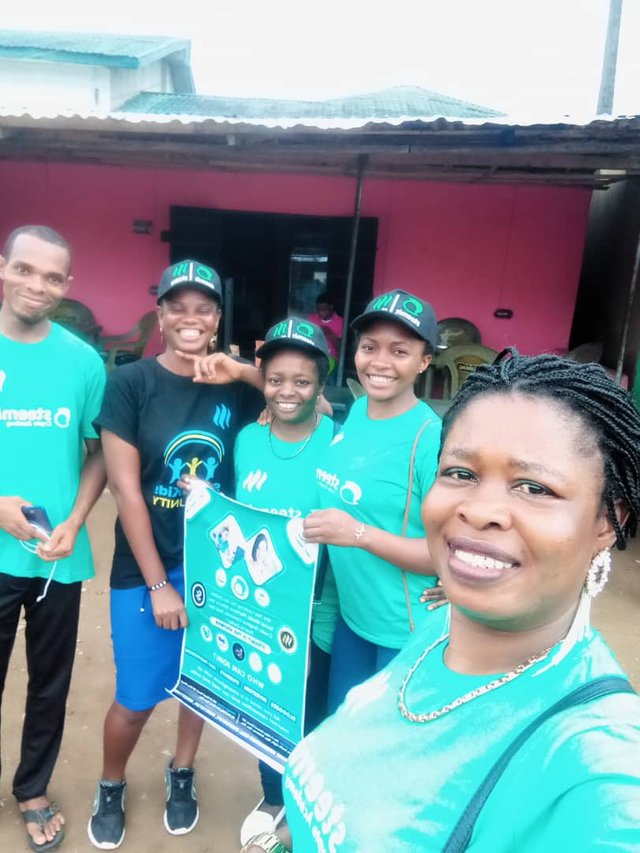 We decided to take a shot and share pleasantries with other, before we move.

MY PERSONAL EFFORTS.
From my experience during the during promotion, lt help me know that 85% of youth and old in Nung Udeo, don't understand anything about steemit.
We reaching out to them, worth it ,although some are very busy and some is are always in a rush.
But during my promotion, l was able to sign up three username and 2 carryout,thier achivement 1 task. lt was amazing and great experience.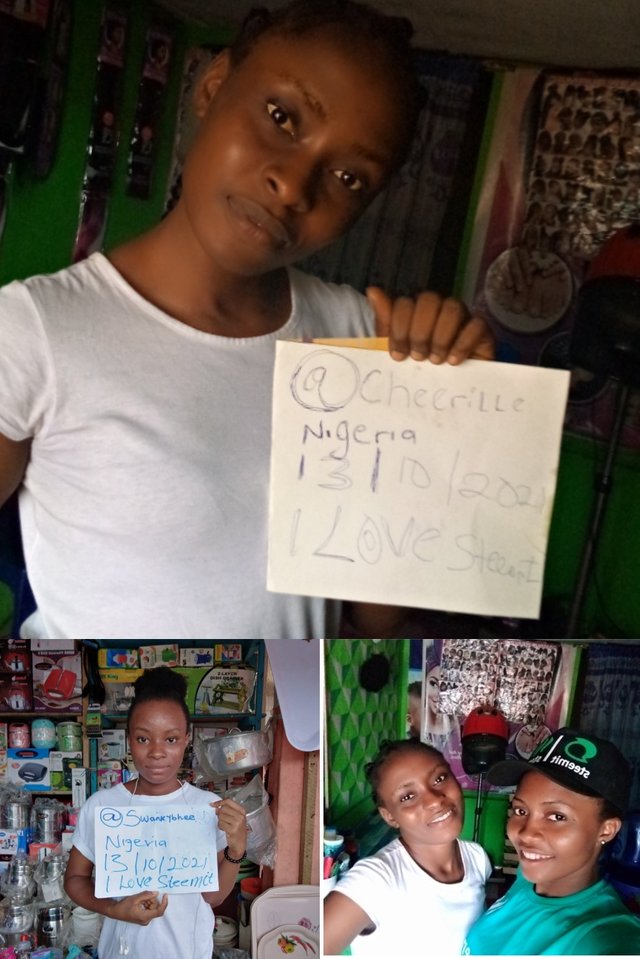 This is two of them,our brand newbie.
Please l encouraged everyone to welcome them , please click on thier link and a comment help them fill welcome.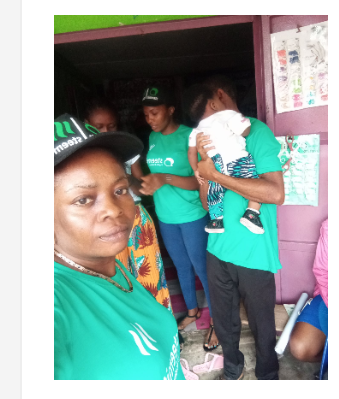 Refreshments
It was amazing , after some time we enter one restaurant called Queen's palace, and we have our lunch there. Thanks to our , super woman @ijelady, she takes care of the bill and she also explain steemit to the owner of the place telling her to sign up and accept steem in exchange. She reply l will.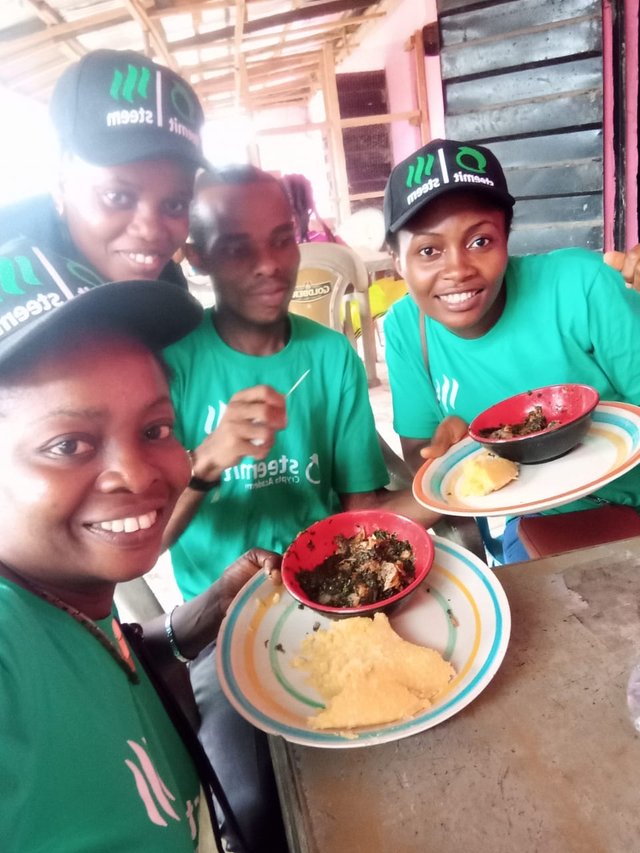 She prepared Edikan ikong for us( vegetables soup and garri)
It was so delicious and lovely.
As we where going out from there we saw a young man coming back from work, he said that the way we dressed attracted him, he asked several questions about steemit , he opens his browser and check more about steemit ,he concluded that lt is legit and Lastly he collected our flyers and booked next appointment with us.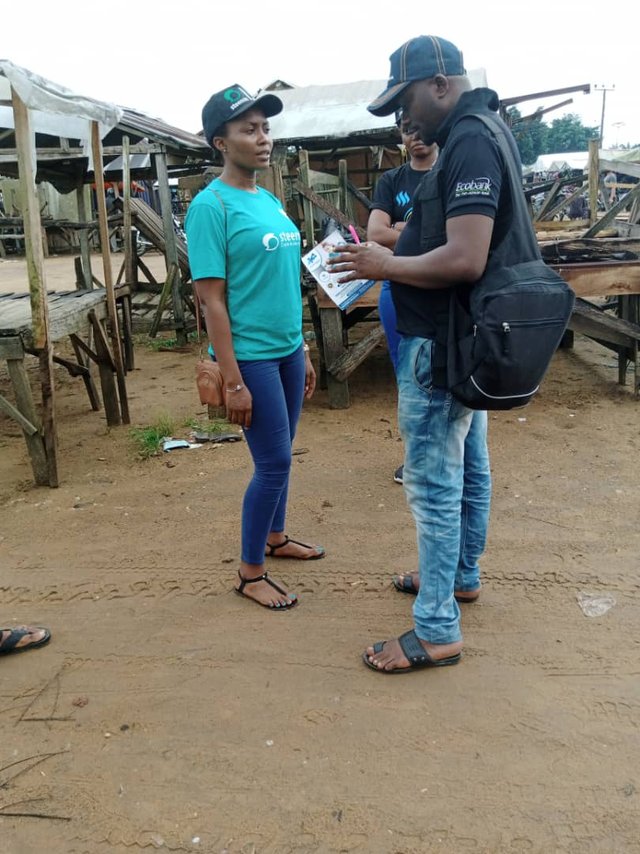 Conclusion

Let me start by saying, that l love promotion, lt help me to associate with others,share what you know with them, lt also help me to make more research about steemit, when newbie as me a particular thing , and l don't Know, l do ask other for help , when l am return back l will do extra research to Know more , l case of any time.
Secondly, steemit help me be self employed as such l see it as empowerment, that is why l love explaining to so people that are interested.
My Special thanks goes to our unique leader for coming out with this great initiative.
Thanks so much for your going my page.

Cc,
@stephenkendal
@mcsamm
@ngoenyi
@promosteem.com
@collinz
@nattybongo