"My Donation entry to the #steemgiftchallenge by @mcsamm"
Hello everyone, l welcome you all to my blog , lt is my pleasure to write about this gift challenge.
My special thanks goes to @mcsamm for organizing this amazing challenges.
This is my frist time post concerning this challenge, an l am delighted about it because "A giver will Never lack"

I went to nursing and midwifery Anua in uyo,yesterday ,to distribute exercise books to the students, but so unfortunately, l was told that they are engagad in the students week Activities, and most of them travel .l saw this only one beautiful young lady ,l explain My intention to her, and l handed over this exercise book to her .
She was extremely excited about it.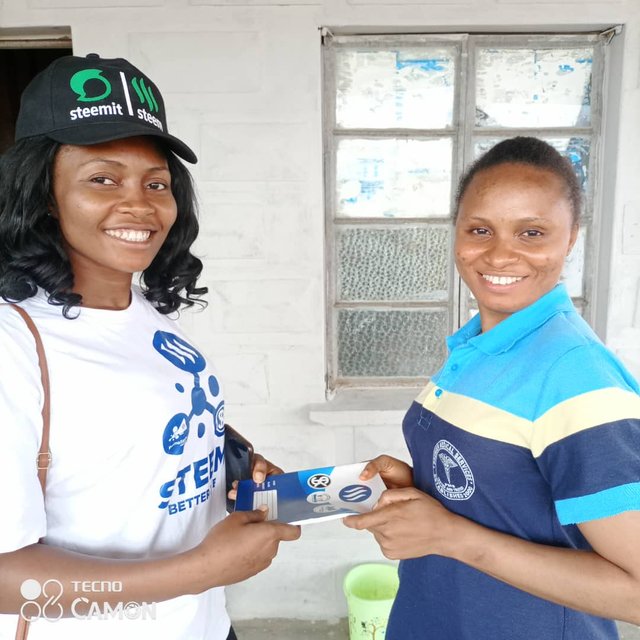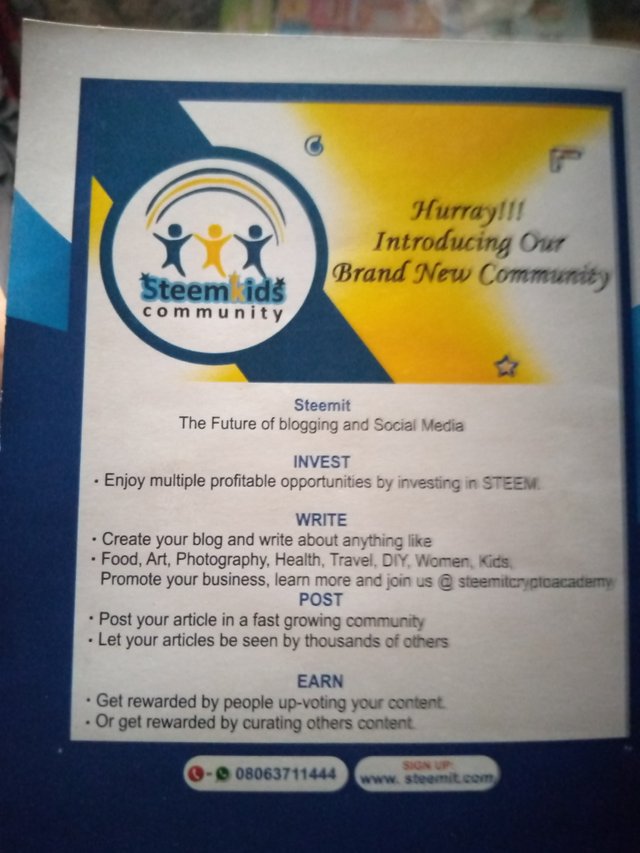 She explained that she will use the back page and introduce steemit to her colleague in school, l told her yes , it one of our tool ,l have my WhatsApp number,ln case of any questions,she can early chat me up.
I was happy to have a new friend.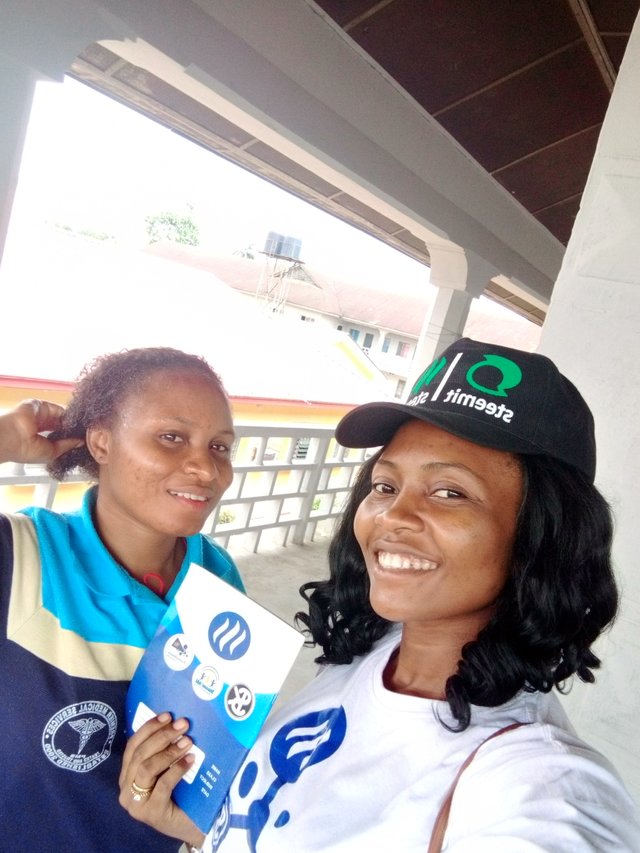 During gift challenge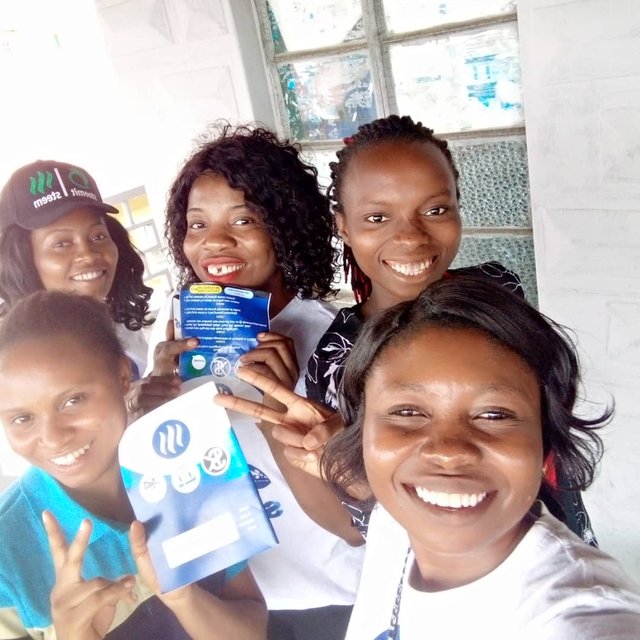 Good bye moment.
I left the book in her hand , and l her told Good bye.

I return home reaching our house, l saw my neighbor's child, her name is cellibliss ,she saw the book in my hand , she said , please let me see,l want to read what is in the back, l give it to her, l use the opportunity to explain steemit to her and the mother. But currently, they don't have Android phone,but the mum promise me that next week she will get a phone her , so that she can sign up . I was super excited.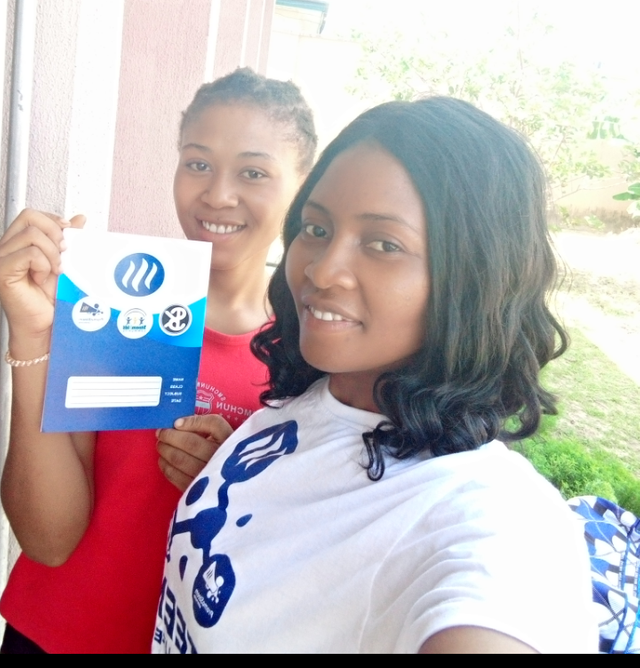 On gift challenge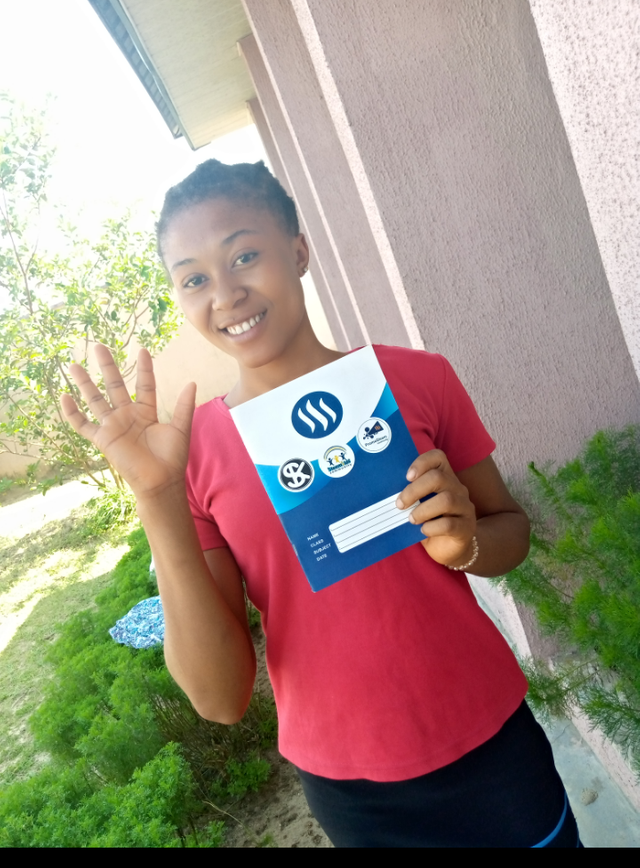 Good bye moment

conclusion
Thanks so much @mcsamm for this wonderful initiative, lt strengthen my relationship with other, help to relate with people,and explain steemit early.
I feel that there is happiness in giving that receiving.
Thanks for going through my post.
Cc,
@stephenkendal
@mcsamm
@ngoenyi
@promosteem.com
@collinz
@nattybongo