PromoSteem Invites All Members To Support #club5050 Program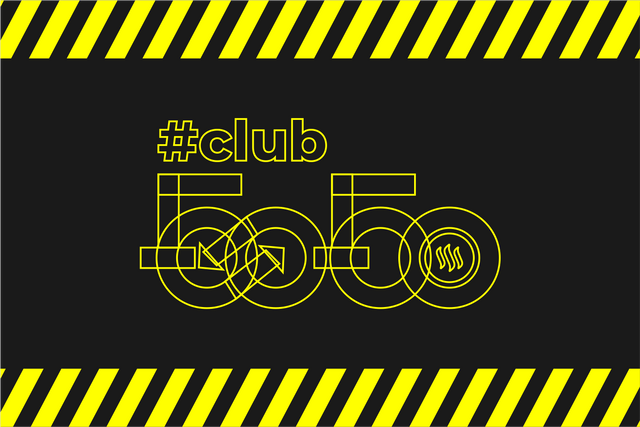 Credit Image : @podanrj
The latest program that has been released by the steemit team, namely #club5050 is a good initiative to engage steemit users to care about power ups. I personally have committed to doing power since I was in this steemit. and I think we should support this program together.
This program is very interesting to follow. because, with this program we will also get more attention from the steemcurator in the distribution of votes even though there is no guarantee for your post to be voted on. however, you have a chance.
How does this work?
---
---
According to a source that I direct from the steemit team @steemitblog, in this post explained about #club5050
Communities of the Month Support Program - Applications for November
Club5050 is all about encouraging people to invest in their Steem future.
We want more people to power up more of their earnings rather than continually cashing out.
This will help grow the Steem economy which will benefit everyone on the platform.
With Club5050 we are looking to give extra rewards to people who make a commitment to power up at least 50% of the liquid rewards they earn.
This should be an ongoing commitment, not a one-off, post-by-post event.
To take part in Club5050, anytime you cash out or transfer away any STEEM or SBD, you must power up an equal (or greater amount) at the same time.
You don't need to make a special power-up post - you just need to add the #club5050 tag as one of the first five tags on your regular posts.
We monitor the #club5050 tag, and for good quality posts using the tag we check the wallet of the author for the last seven days or so.
If it is clear that more STEEM has been powered up than has been cashed out, we will likely give an extra vote from @steemcurator01 or @steemcurator02.
You will not be eligible for #club5050 votes if…
You have not made any recent power-ups.
You are powering down, or have recently stopped powering down.
You have bought votes from any vote buying or bid-bot services.
You are delegating to any 'investment services' or bid-bots.
You are not using your Steem Power to vote regularly.
If you are buying and selling STEEM/SBD to exchange for other people this will make it difficult for us to determine which are your personal transactions and therefore you are less likely to get any #club5050 votes.
PLEASE NOTE - Votes are definitely NOT guaranteed. Anyone complaining about not getting #club5050 votes in posts or comments will definitely not get votes. Likewise, anyone constantly tagging @steemcurator01 or @steemcurator02 in their posts or comments will not get votes.
---
---
That's what the steemit team explained directly about how this program runs. Therefore, this is clearly a program that is directly supported by the steemit team for the steemit community.
PromoSteem Invites members to support this program and participate
As a promosteem leader, I invite all friends and members in PromoSteem to be able to support this program and also really follow the rules in using this #club5050 tag so that you also get a bigger chance in curation carried out by the steemit team.
Kind Regards
@arie.steem
---

Special Mention To:
@steemcurator01, @stephenkendal, pennsif

PromoSteem Team
@arie.steem @pojan, @ponpase

Promoters Team
@mcsamm - Ghana
@nattybongo - Ghana
@oscarcc89 - Venezuela
@saracampero - Venezuela
@talktofaith - Nigeria
@ngoenyi - Nigeria
@shahidchoudary - Pakistan
@ashkhan - Pakistan
@msharif - Bangladesh



Author : @arie.steem
Contact Discord : arie.steem#4626
Twitter : https://twitter.com/ariesteem