Attention! Community joins the Club5050! We play 30 steem!
Hello friends! Yesterday, @steemitblog posted new guidelines for communities looking to get support in November. The main condition is participation in the Club5050.
Our community traditionally plans to apply for support and supports the initiative of the Steemit team. The meaning of the club is to send half or more of the amount by vote every time you withdraw steem or sbd, thereby increasing the importance of your own account.
This tactic will allow you not only to earn money on the platform (equally not to lose motivation), but also to actively invest in your future.
Our community supports family values. We also believe that it is in our hands to provide our children with a happy future. If each community author has a strong account, then he can make good money on curatorial awards, and also know that in the future, his children will also have a source of income.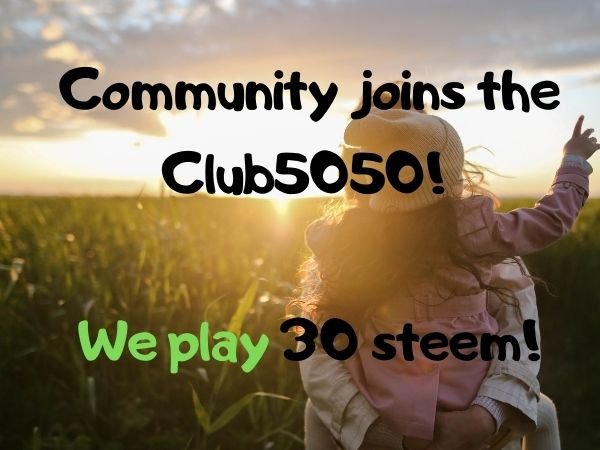 The platform can be viewed as the business of the future: the more we invest, the more we get. Now is the best time to invest!
Community moderators also join this program and encourage everyone to invest half or most of the awards (maybe all the awards in full) in increasing the power of the vote.
We understand how important it is to build a strong economy on the platform and at the same time be confident in our own future. Club5050 is a great opportunity to achieve both goals! Join the Club5050!
To participate in the club, you must indicate the tag in all your messages. We will encourage the most active authors of our community-members of the club at the end of the month - we will give away 30 steem!
Join now!