The Best Year thanks to Steemit! 🎊
This has been a year of many challenges, of many trials, this year I have lived and faced something that I never thought of living, I had heard in the history of the world, but I never imagined that I could look at it with my own eyes.
For the first time in history I was faced with restrictions that I never had, if indeed our country was facing a political, economic, social and other crisis, but in a way there was still freedom for many things that were no longer there.
But not everything was dark and gray, in the midst of the crisis I also saw growth, entrepreneurship, development and unity in the midst of distancing. And today on this last day of the year I want to thank Steemit for making this year the best of all years.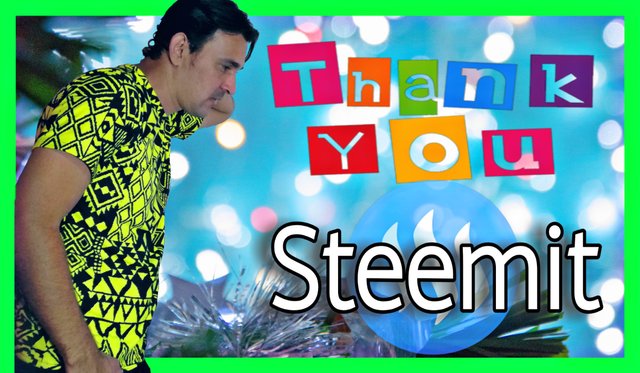 Thanks to Steemit this year I have seen an improvement in myself, an improvement in the creative field, in cryptographic knowledge, in teamwork and in striving to become better than I am.
This year I have seen how the Steem blockchain has been more dynamic, participatory, the challenges I encountered in steemit, in contests, in motivation, have helped me change my way of thinking, perhaps at one time I wanted to generate income with each publication , and I became mediocre in terms of the rewards I received but only because I thought about collecting the rewards to spend the money justifying the difficult situation that my country is experiencing and all I wanted was only to spend for food.
I remember that I kept doing Power down and never saw real growth, I was stagnant and my creativity was limited to a maybe. But after Steemit was bought by Justin Sun, everything started to change.
And thanks to that I have managed to have a change of mentality, I have invested my time, effort and my earnings in the Steem platform and I have seen positive results, all this motivated by the initiatives promoted by Steemit Inc through @steemitblog and with the support that I have opted for thanks to the people behind @steemcurator01 and @steemcurator02.
I learned to be responsible and the importance of Steem Power and to have love for the Steem blockchain, I was presented with a golden opportunity with @wherein who gave me the opportunity to contribute more to the growth of the blockchain and the great advantages of enjoying an application very nice.
@dailyke20 became a driver and motivator for me on this path of growth in the Blockchain by giving me an opportunity to be an ambassador and contribute my grain of sand. I also met @iguazi123 and the @nutbox project, which has really been innovative and with this project I learned to know more about the Tron blockchain, then improve my knowledge with the cryptographic challenges of @steemitblog.
Now the future that is projected for steemit is really great and I know that the best is yet to come, I know that I will continue to grow and advance and learn more and more but above all working to change the mentality of my compatriots.
At the end of all this I want to say! Thank you Steemit for having changed for the better and becoming an important part of my year 2020, thank you @steemcurator01 and @steemcurator02 for supporting me and working hard for each member of this wonderful blockchain.
Thanks to all my Asian friends that I have met and those that I will meet, for people who have strived to continue building community and leading Steem to be the best blockchain platform of the year!
THE BEST IS YET TO COME!