Steemit related Apps Data at one Page (Steem apps by category )
Hello Steemians...
We hope you all are always in good health and blessed! Stay tuned for developments that we will release soon !!!
a month ago we planned to create a web that will provide you with data about steem apps, back end is almost ready... we need a little funding and witness support to keep it active.
YOU CAN READ PERVIOUS POST ABOUT STEEMDAPPS WEB DEVELOPMENT here
Phase 1 Development
website will provide you with apps with their prevalent #cetegory
TOOLS
SOCIAL
FINANCE/DeFi
NFT
EXCHANGE
GAME
HEALTH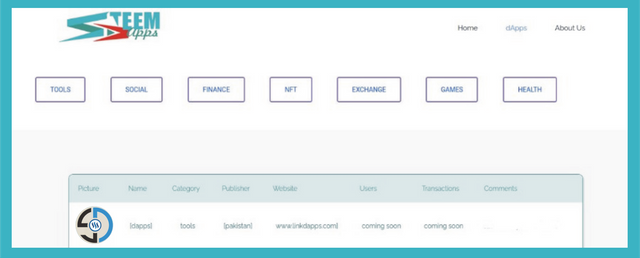 screenshot taken by @blockseater
If you have any other suggestions you can comment or contact us on discord.

if you have any suggestions kindly ping @steem.dapp. We need 100$ funds to keep it active with a suitable domain ;)
---
---
Future Development
All apps will appear on the page with their selected #category (DONE)

Different APIs activation any user could see steemdapps users and transaction DATA.

User access to put his/her App listing facility. (after admin approval).

Web will give steem.dapps.com users, some coins that could convert into steem-dollar.
---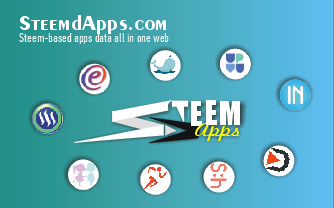 Feel free to give us more ideas to make it more helpful for steemians. If you think Steem.dApps.com to be of value, feel free to support the project by upvoting this post, need funds for development, keep supporting our witness @stmpak.wit
Best Regards:-
@Stmpak.wit Witness Team ( idea by @ponpase )

---
Cc: @steemcurator01 @blacks @rme @hungry-griffin
---