My indoor garden / うちのインドアガーデン
These days I catch up Steem/Steemit updates regarding to the governance issue while I maintain my indoor garden ;) All the tomato, paprika and egg plant seeds were sowed by yesterday.
Steem/Steemitの一連の買収から始まったガバナンスイシューをキャッチアップしながら、もともとのウィットネスを応援しながら、合間に家の中で苗を育てています。ようやくトマト、パプリカ、ナスの種をまき終わりました。反射板もどきをつけてますます怪しくなってきました。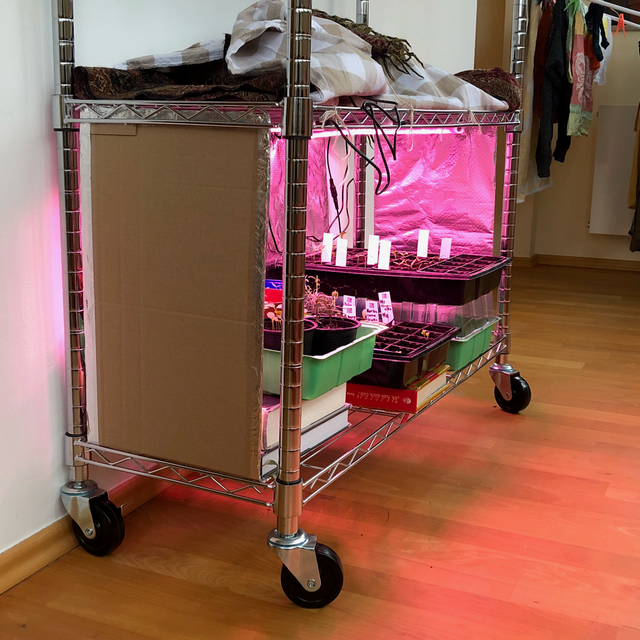 Salads in the middle of the photo below got quite tall 😅But other than that plants grow more strongly than those I had past years.
下の写真真ん中の葉物は徒長していますが、それ以外は例年より力強く、太く短く育っています。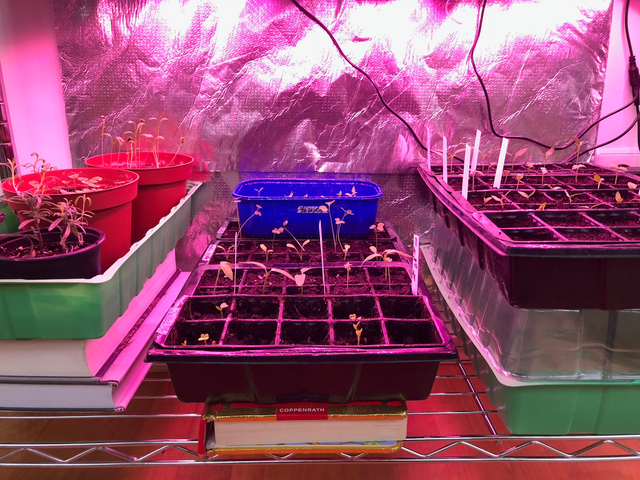 Rucola and Chard with light (left) and without (right).
比較のためにルッコラとチャードを植えてみました。左がライトあり、右がライトなしです。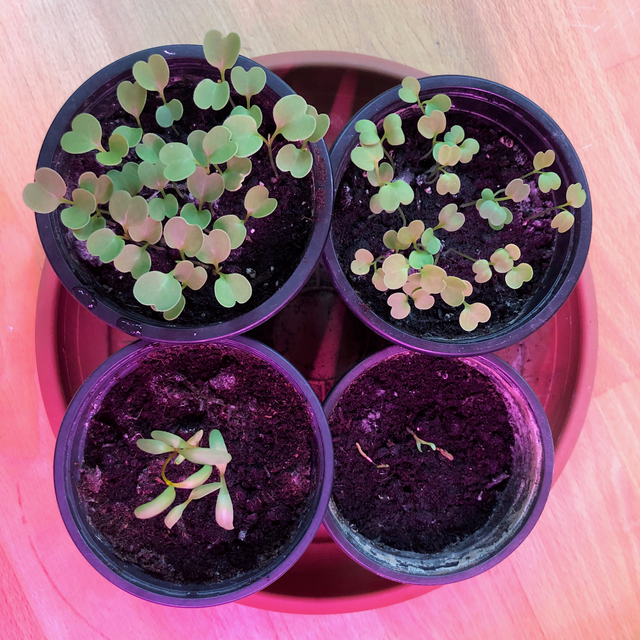 Germination takes place on home heating ... a hobby gardener make use of everything 😁
発芽は暖房の上で・・・あらゆるものを駆使して野菜を育てます。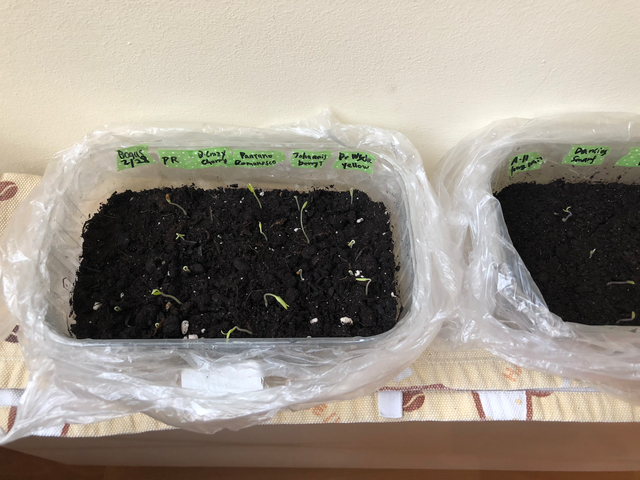 閑話休題的なゆるい投稿でした。明日もまた育苗箱からセルトレイにせっせと移植して、そろそろ棚の二段目のライトもつけないと。