SteemFoods Medicine Donation #23 |Twenty- Third Family Reached for Health Products Donation | Support Against Diabetes
Hello Everyone:
Today, I will share with you the detailed donation report of the 23rd family that we reached in the Medicine Donation I started in the SteemFoods Community.
First of all, before sharing our donation report, I can transparently tell you that we use the SteemFoods Community's official charity fund account to strengthen our Community, for our advertisements and for our charity events.
A few days ago, we reached 200K+ SP with steemitfoods, the official curation account of the SteemFoods Community. While we were reaching 200K SP, we reached your sf-charity account with the reward setting and delegations you set up in your posts. Our goal is to reach the largest manual curation Community account on steemit. Now our target is 300K SP !
FINALLY.... WE REACHED 200K SP 🚀 🚀 ! NEW TARGET 300K SP 🎯 | THANKS TO OUR USERS 👏 !
---
SteemFoods Medicine Donation #23 |Twenty-Third Reached for Health Products Donation | Support Against Diabetes
The African Region moderator of the SteemFoods Community @ngoenyi informed me that one of our user's uncle from Africa Region has a major health problem due to diabetes and they need medication.
The name of our user whose uncle has a health problem: @dequeen.
I contacted @dequeen via telegram and got information about her uncle's health problem. Her uncle's diabetes is advanced and he has wounds on most of his feet.
In the post below, @dequeen gives information about his uncle's health, you can also reach @dequeen from the comment section of this post and support.
GOAL GETTERS EXCLUSIVE PROMOTION RALLY DAY 1 24/11/2021 BY SIGNING UP NEWBIES AND A VISIT TO MY SICK UNCLE by @dequeen||10% payout to @steemalive
I also provided support for the medicines that should be purchased by sending 3 SBD to our user's wallet from our sf-charity account. You can view the details and photos below.
Medicines Purchased by Our User and Receipt Information:
We wish our user's uncle a speedy recovery. I hope that with this donation, her uncle health will be much better first.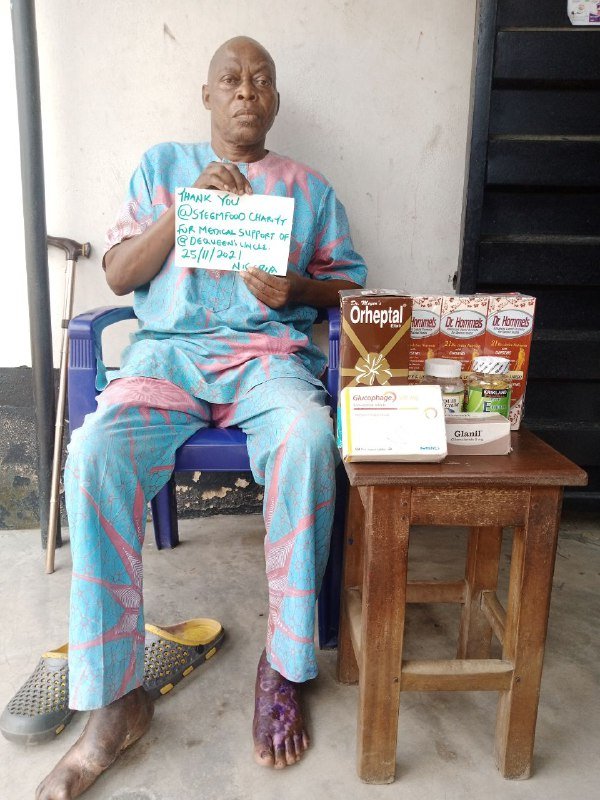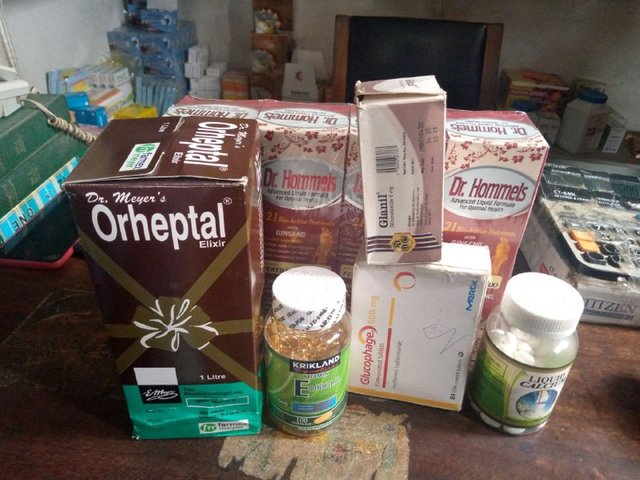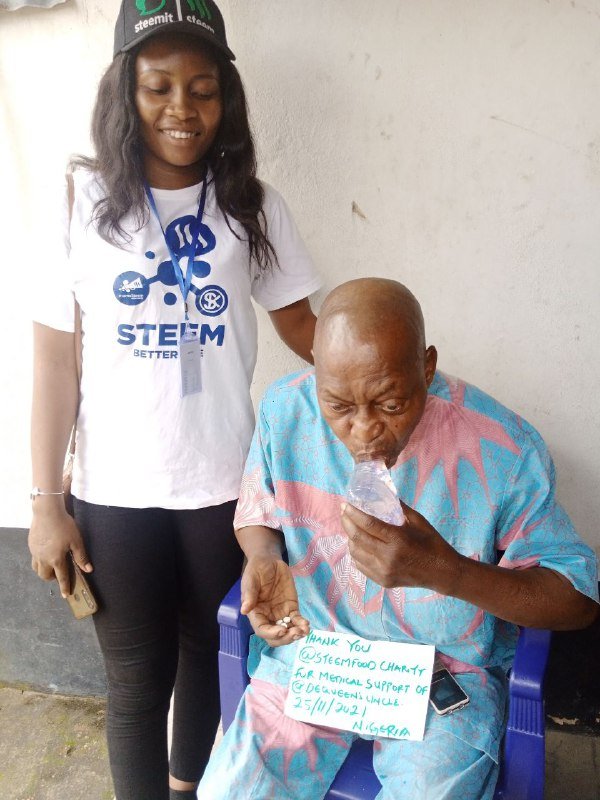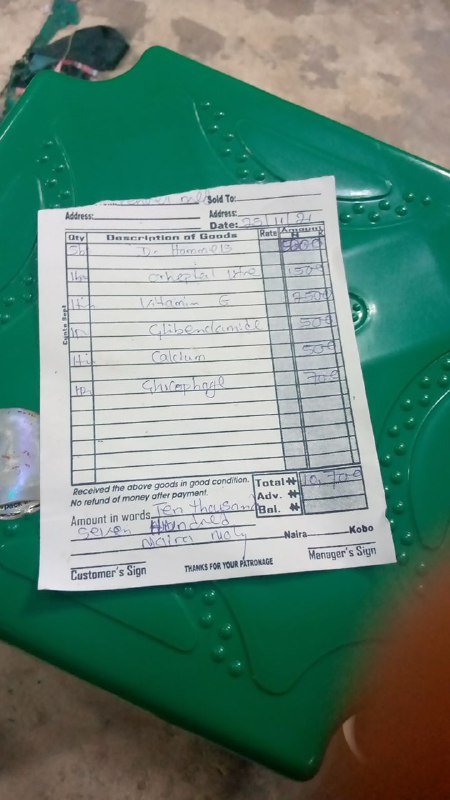 Name of our Donation User: @dequeen

3 SBD I Sent From SF-Charity Account :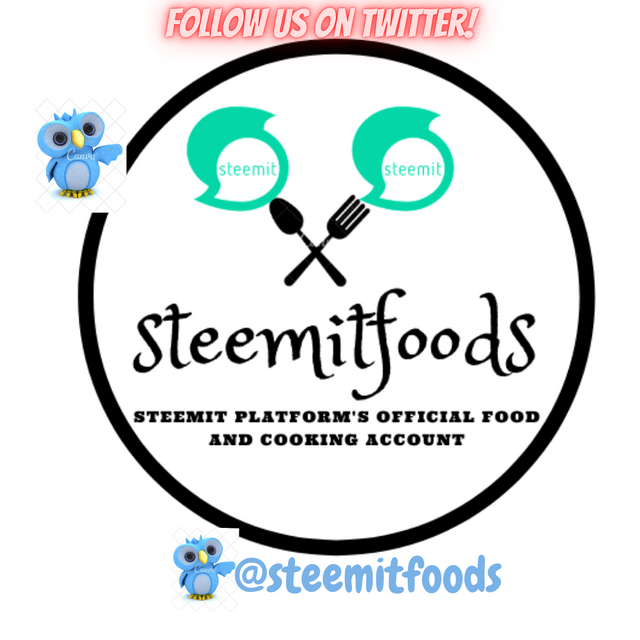 Quick Delegation Links: