Pinoy's Famous CHAMPORADO 09/06/2021 #sfcharity50pc
Maayong adlaw kaninyong tanan!
It is a great day that we are able to wake up this morning health and active. Some people are already fighting between life and death. So, our prayers is all they need. And some were suffering pain and are sick due to climate change as well as the worldwide pandemic.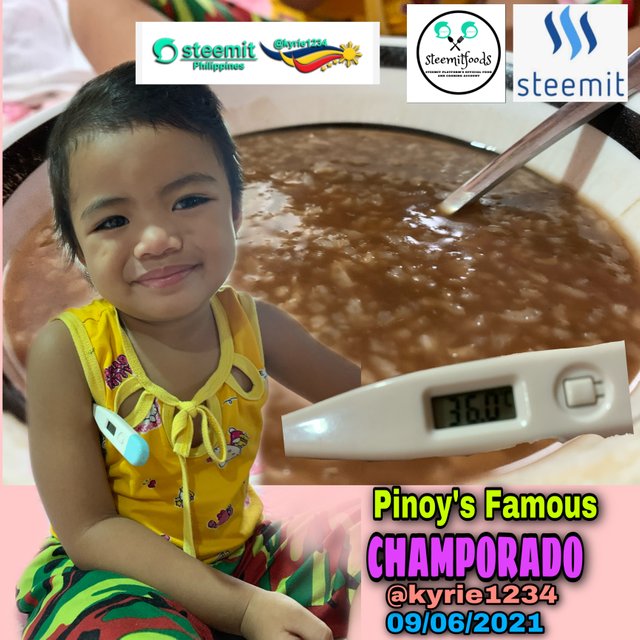 Unfortunately, my daughter got sick and is feverish last saturday. I just calm myself, I made home remediea first before taking her to her pedia. At first she don't want to eat, that is why I am a bit afraid. So, I decided to cook her something sweet because I know for sure if you had a fever you wanted to eat something sweet.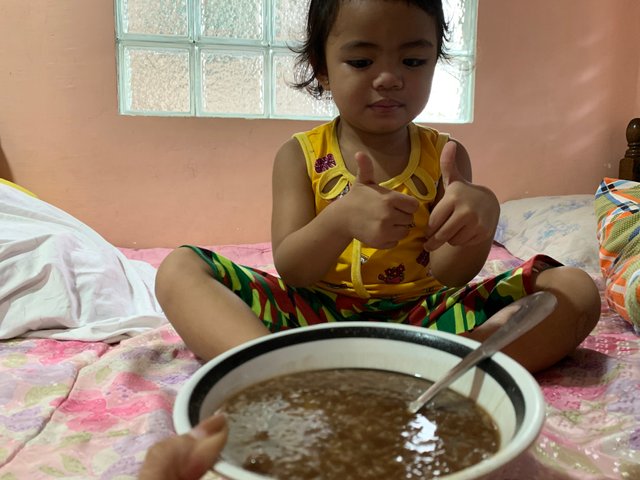 And today, I will be showing you how to cook CHAMPORADO.
By the way, Champorado is also known as Chocolate Porridge. The famous porridge here in our place and you can cook it in any way you wanted. And I will just be cooking it in simple way. This champorado is also best serve dueing rainy season paired with dried fish. The aroma and hotness of it helps vanish the coldness of the weather. And surely, after eating this you will be sweating.
INGREDIENTS
| rice | 1/4 cup |
| --- | --- |
| brown/red sugar | 1/4 kg |
| tabliya powder | 1 sachet |
EASY STEPS
Step 1: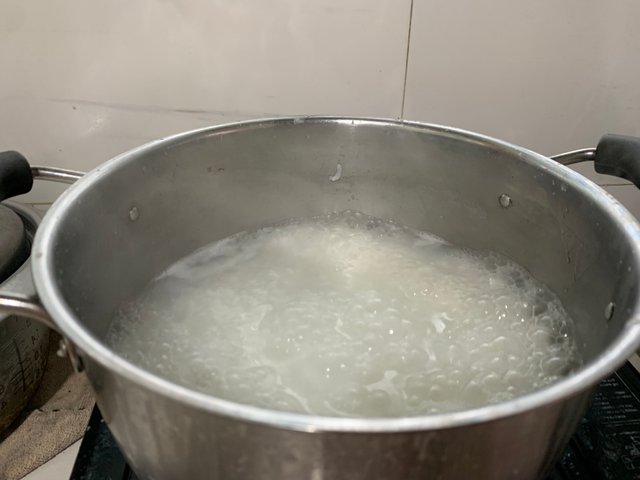 Get 1/4 cup of rice and wash it. Then, let it put in the gasoline stove with 10cups of water and let it cook until it will get sticky.
Step 2: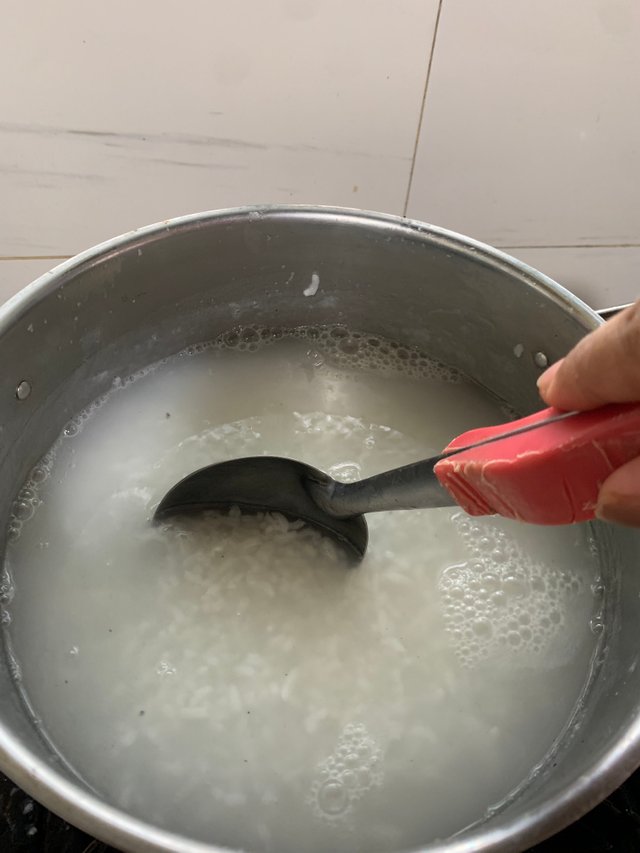 Once it boils and get sticky, you stir in 5-10 minutes.
Step 3: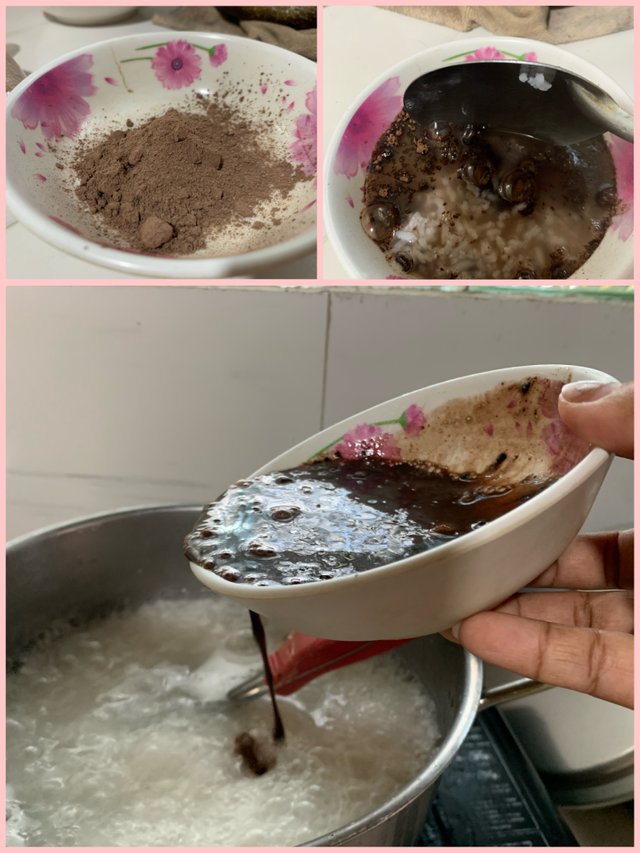 Prepare the tabliya powder. Mix it well with the boiled water from the porridge.
Step 4: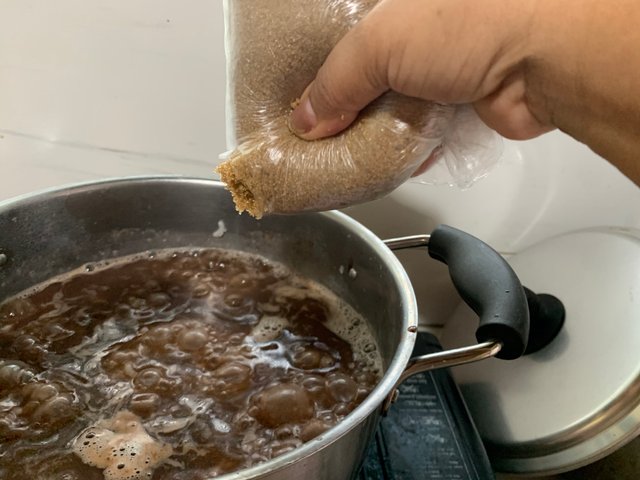 Put the brown sugar. Its up to you how much you will put sugar on it, it depends on your taste preference.
Step 5: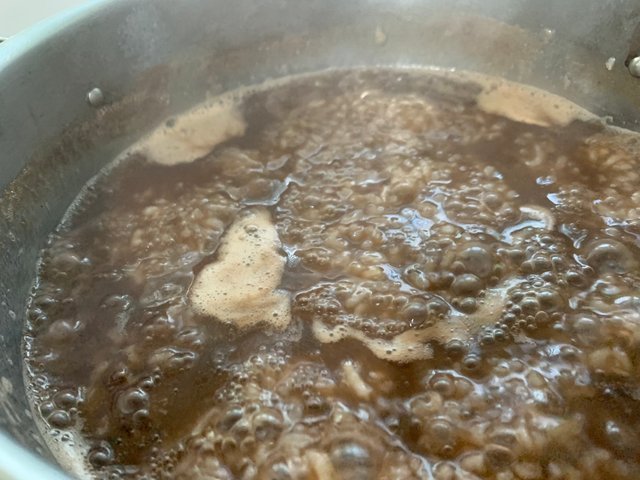 Mix it well. And now, our CHAMPORADO is now ready.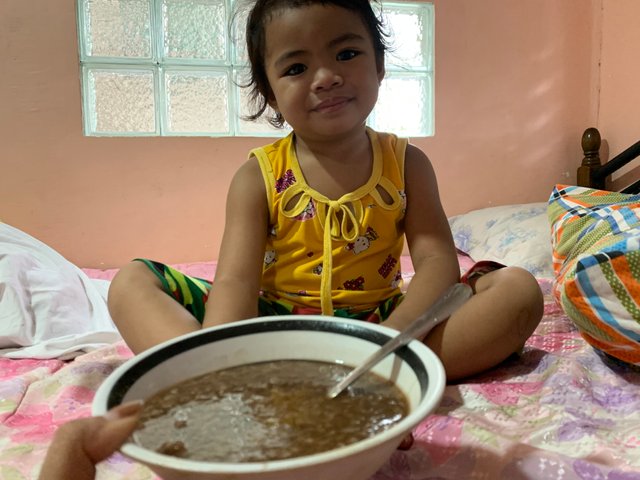 After eating a bowl, my sick daughter was sweating too much.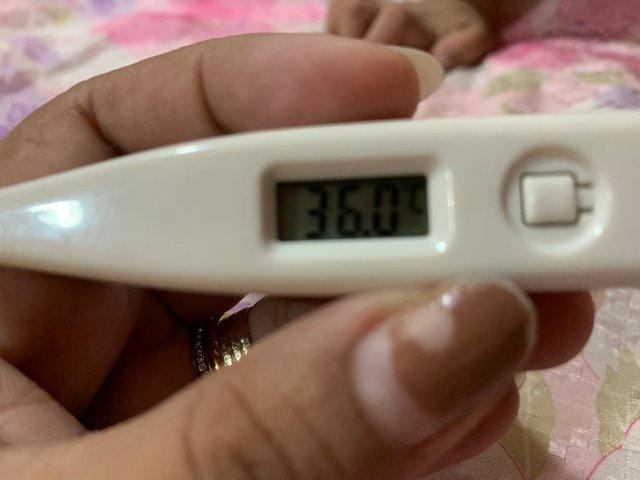 Upon checking her temperature, it goes down. I really thank God because of it. I know its not because of the porridge but it is Him who touch and healed my baby. He just made the champorado as an instrument.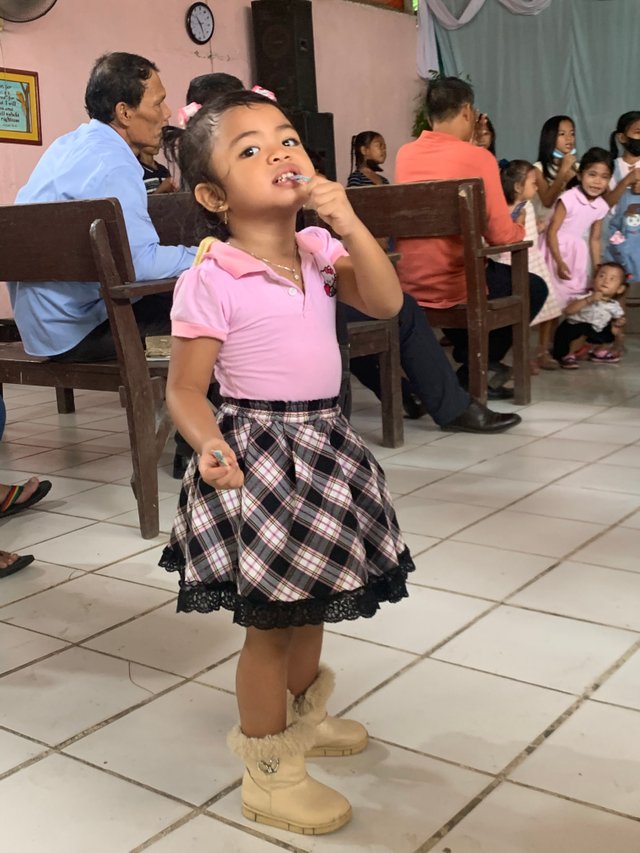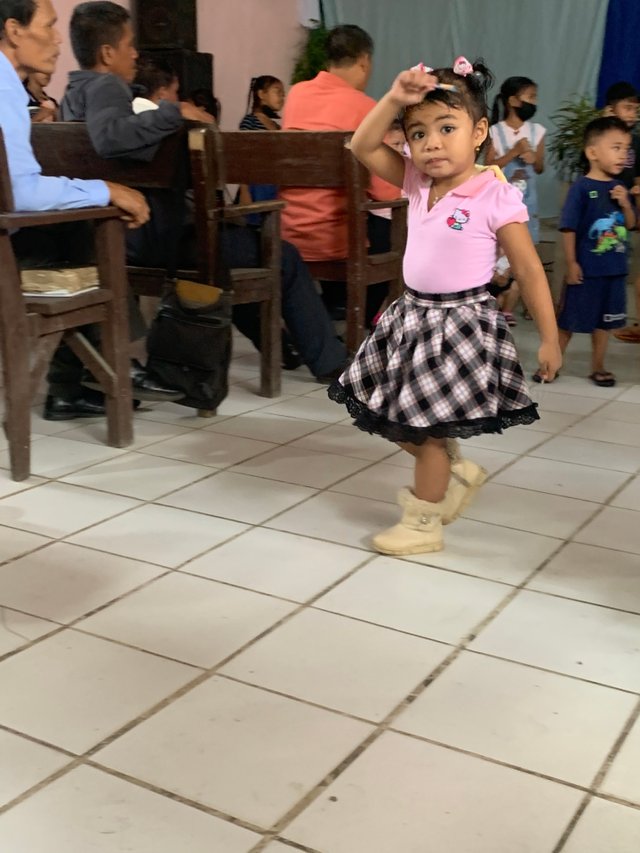 The next day, my kid was able to go yo church, play with the kids and even participated the kids presentation. Thank you Lord. she was totally healed.
That would be all for now. Stay safe everyone!
I invited @fabio2614, @abby0207 and @marzyoung22 to post their entry and set 50% to sf-charity as their benefactor.
Your Loving Mama,

---
About the Author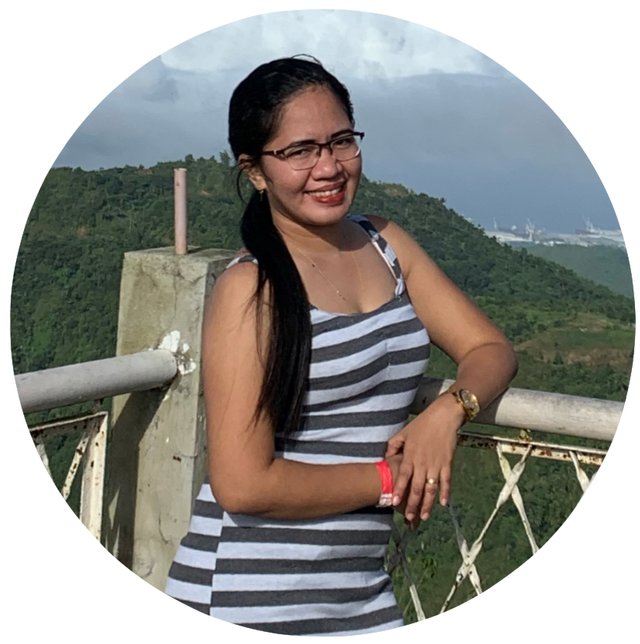 Aloha! @kyrie1234 is a Public Highschool Teacher handling in Grade 9 Math. She is the adviser of Grade 9- Special Science Class. She has a daughter who is 2 years old. She loves to explore the world and see its wonders. She wants to learn cooking and baking. She also loves different artworks and admires them. Again, thank you for the support.