I'm happy to be in this blockchain: It's helping me at the bad time.
Hello everyone
Have a nice day all of my friends and who are in HOME QUARANTINE- please stay home ...
Today I will share some of my personal feeling about this blockhain.
Everyone knows that for a long time we have been staying at home in the lock down due to the Coronavirus epidemic.
I would like to inform you with great pleasure that by posting on steemit and i was withdraw some money for save my family in that bad time (home Quarantine) I am very grateful for that.
Although the amount of money is small, but this little money has shown a great way for me to survive today.
In this situation I have no job, no income, no money. this time i remembered some of my posts that i did on steemit and
immediately i checked steemit's wallet to see if steem can be sold then i was contact Mr. @ashikstd to sell that amount.
After that the rest is history.....
Transfer 90.000 STEEM to @ashikstd.
and he sold that in a short time for me.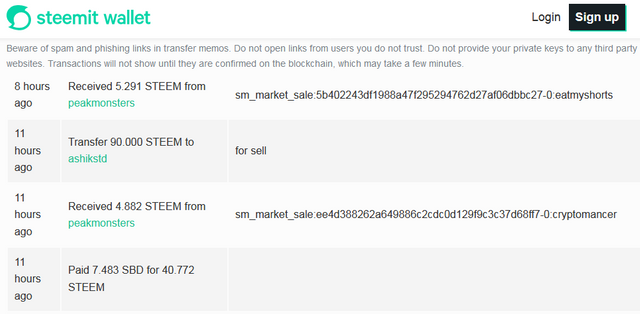 After around 30 minute, I received a massage in my mobile .....
I got 2420 BDT which is around 28.5 in USD for 90 steem and 38 hive.
I got the money in market price of that time.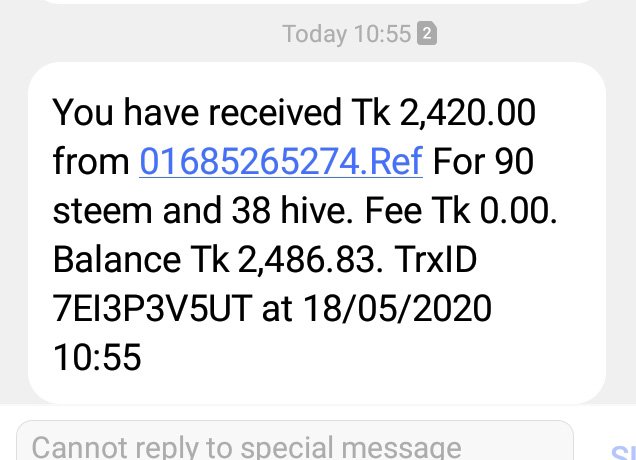 I'm absolutely soaked and really happy bcz I needed that money for my family recovery
Love from my heart remained on the steemit. and thanks again for Such a good blockchain site is for giving us gifts.
---
Right now, it is a very bad time for us because we are all locked in fear of the Corona virus.
We are straying home to save each other and at the same time, we are facing the worst problem of not having anymore savings.
Usually one-time masks have two parts. One color part and one white part.
The color side is water proof and the white side acts as an air filter.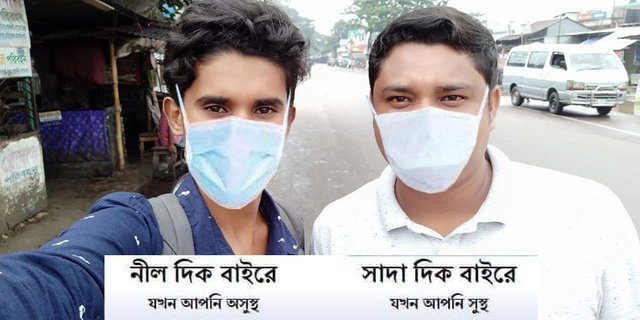 Tips 01
If you are healthy yourself and want to protect yourself from outside germs, the white side will be on the outside and the colored side on the side.
Tips 02
And if you find yourself infected with the disease but do not spread to someone else's body, leave the white side on the inside and the colored side on the outside.
Let's all be careful and protect ourselves from germs like coronavirus.
The authenticity of the Hadith of one and a half thousand years ago was matched in China today.
Corona virus can also spread to our country
Researchers say that outbreaks could kill up to million million people worldwide,
Know the two blessings of self-defense
Let us all stay home and keep ourselves healthy ,
All those who come from outside ,wash their hands with soap for at least twenty seconds and wear masks and protective clothing
Good Luck to all of you
That's all for now. I'll come with an interesting post again.
Hit the up-vote button
if you like this post and leave a comment if you wanna say anything about this post or my any other new posts.
Please support me to keep having more of my works and you can follow me, so that you can see my future posts and you're always welcome to my blog.
Generally...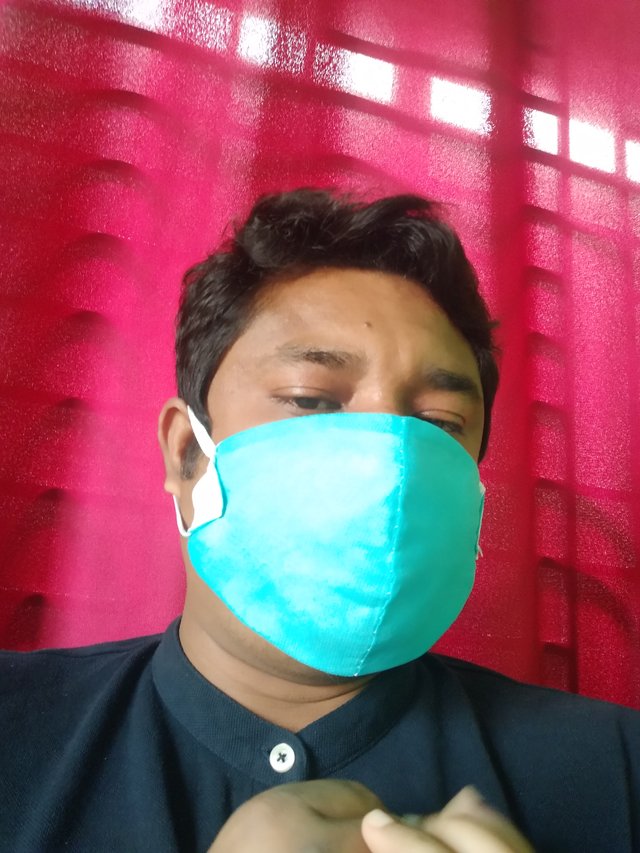 I'm a Traveler , Photographer and Fashion Designer (Currently I'm the lead head of designer of a multinational company(Buying House).
As a steemian...
i've just started but want to be a successful steemian.
Thank you to all Steemians!
"Be easy, Take easy,Think easy and Do easy"
"STAY HOME SAVE YOU AND SAVE ALL"