Great finds when driving around Japan (Revisiting travels)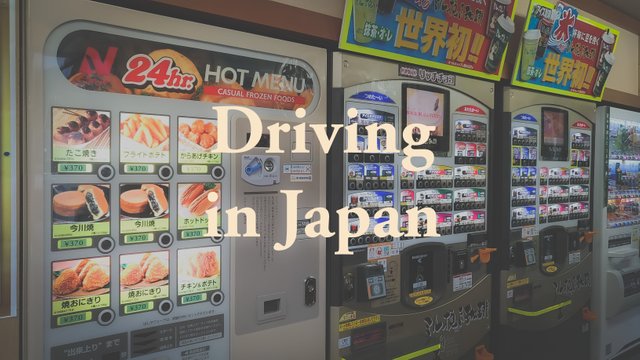 Been driving around in Japan for two weeks now, and the view and weather has been absolutely stunning. So far, I have been posting about some of my travels from
Tokyo
,
Ise
,
Nagoya
and
Kyoto
. I still have lots to share, and will do so in the coming weeks when I get home.
Driving around in Japan
I have spaced out my travel plan so we don't drive too long distance every day and end up stuck in the car all the time. Today, was one of the longer drives, it's about 200km, still short by our normal UK standards. We stopped by this little service station at
Misaka, Gifu
, en route to our next destination for a pit stop, but surprisingly ended spending half an hour there. Want to know why?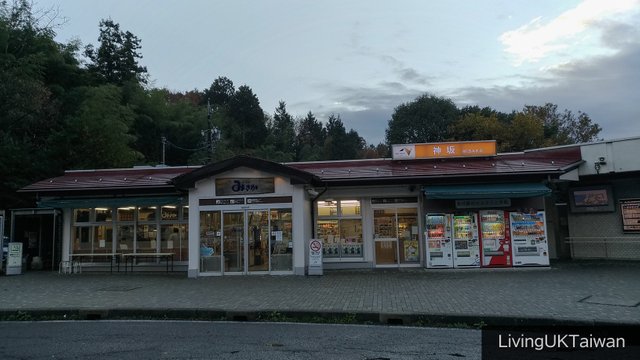 Snack and snacks
I can never resist poking around and browsing at all the beautifully wrapped snacks in Japan. I love the elegant design of the wrapping. Some have a drawing of the main ingredient, like chestnut is in season now, or apple is one of the famous local produce in this area. Others just have a simple drawing or writings. Often there's also a sample of a cross section of the produce so you know exactly what it's like inside. Like all service stations I've been to, this one has a little cafe and a shop selling local produces. Here's just a selection of what was on offer.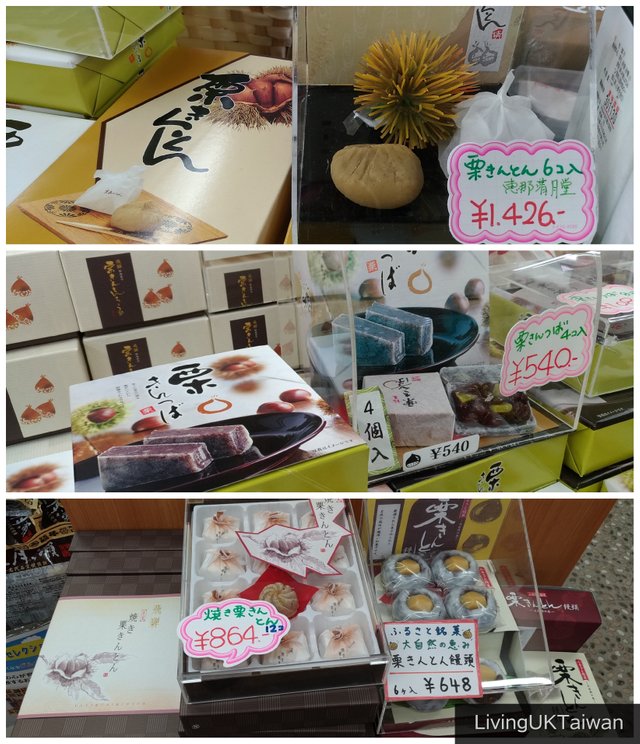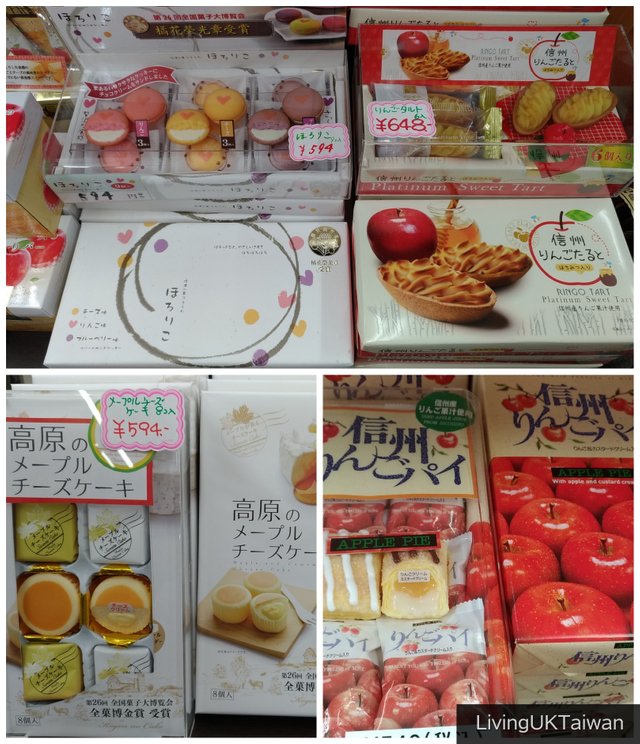 I also saw these packets of soba noodles which are noodles made of buckwheat. Actually I'm guessing its soba noodles because I saw them sold in a lot of other shops. The wrapping is a soft fabric, I think it would make a great present.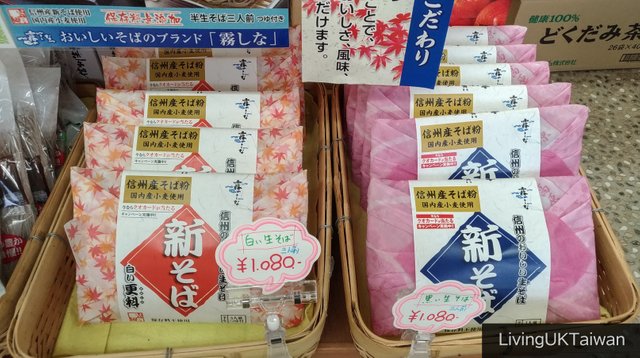 There was a fridge selling other local fresh produces. This is one type of meat that I haven't tried before - actually, that's not true, I did have it as a snack once in a Belgium bar in London. So other nations eat them as well. All three packets are from the same animal. If you really want to know what it is, you can zoom in the round label on the bottom left package. Let's just say many people love this animal.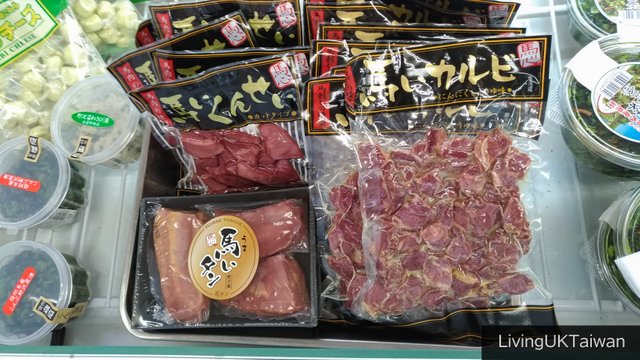 Moving on to something that is really edible and yummilicious and is my favourite Japanese snack. I'm not really sure what they're called as I always look for the photo to buy them. And to be honest I'm not sure what they're made of either, I always thought they were made of glutinous flour. I just tried to google translate it by writing the Japanese name and turns out they're called kinton and are made of mashed sweet potato! These below are black sugar, match (green tea) and chestnut flavour.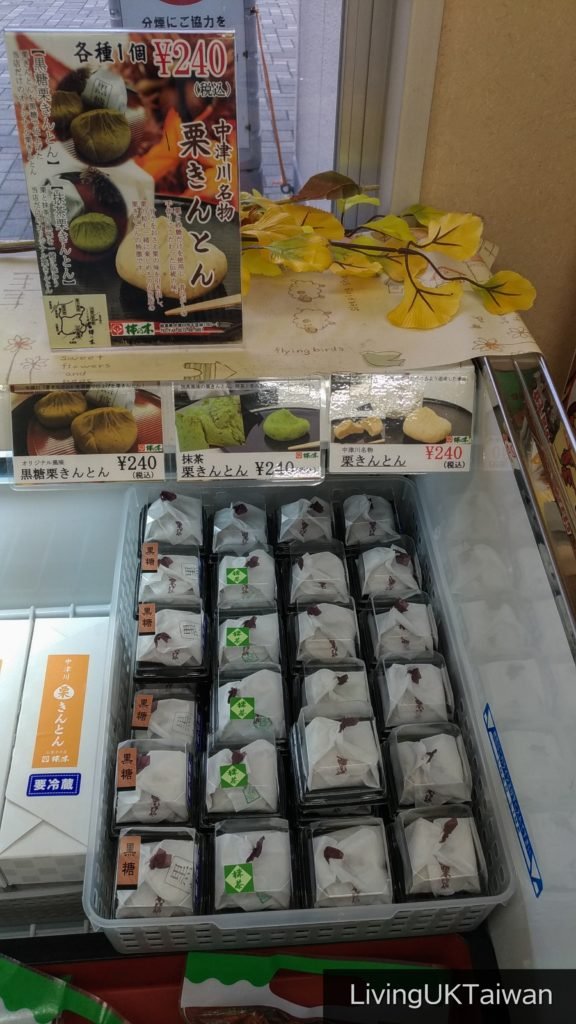 Hot food vending machine
Ok, so the snacks wasn't the main reason why we stopped here for such a long time. Vending machines are massively popular in Japan and can be found pretty much everywhere, even at the most remote places when we were driving around in Japan. I found a couple of really interesting ones here.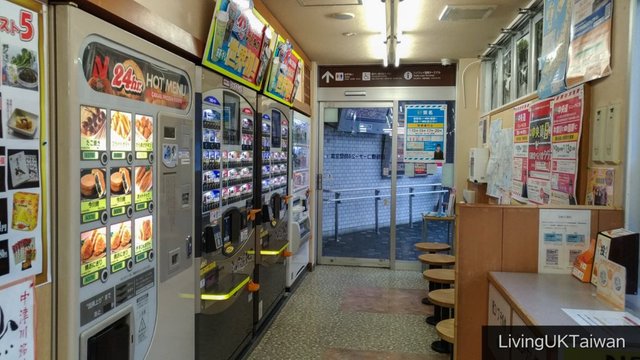 The first one is a hot food vending machine. It cooks frozen food fresh (is that a term??) including chips (fries), hotdogs, croquettes and other Japanese snacks.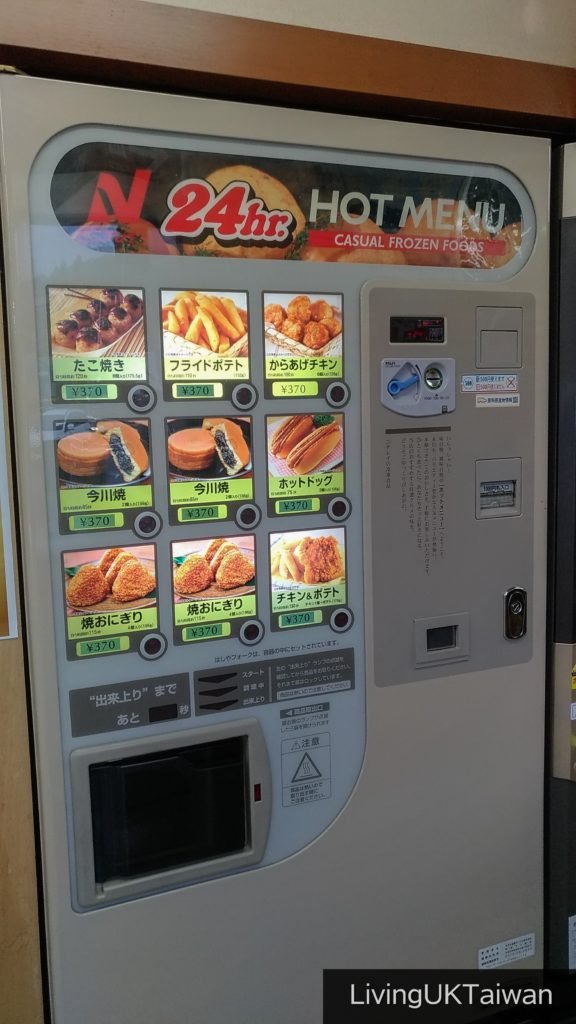 You can even see on the screen how long it takes to cook each item. The hotdog is the quickest, it only takes 75 seconds. And the longest is croquettes, 115 seconds. I would have loved to try this machine and see what the quality of the food was like, but I had just finished my lunch not long ago.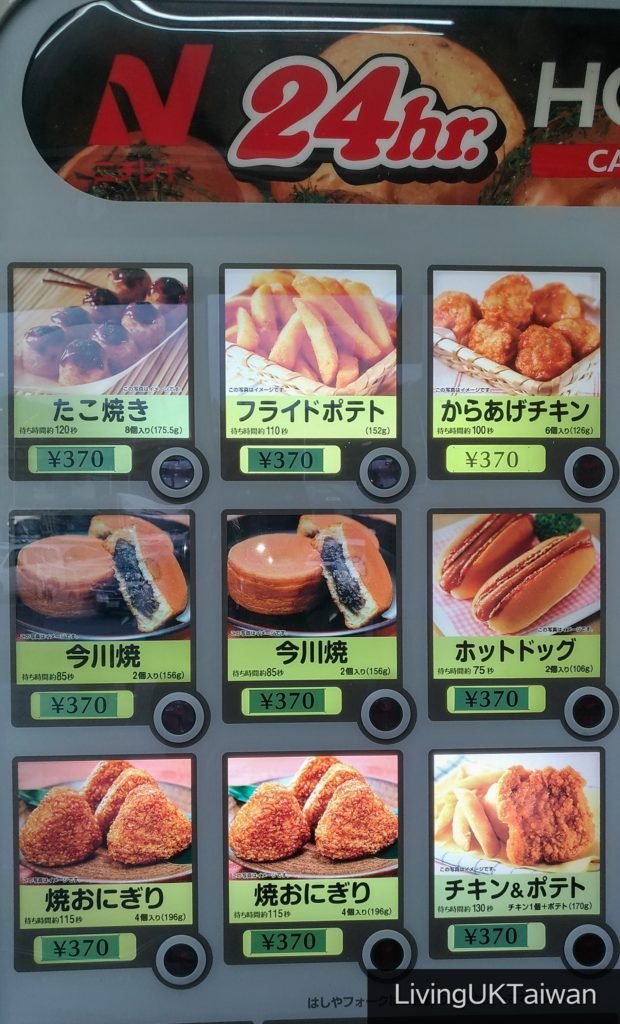 Coffee vending machine
My favourite vending machine is this coffee machine. Initially we were intrigued by the many types of coffee on offer. Then I recognised a few words on the top of the machine which I believe means first in the world, and something about the beans per cup. Not sure what that was all about. Anyway, one of us needed a coffee fix, and that's where the fun started.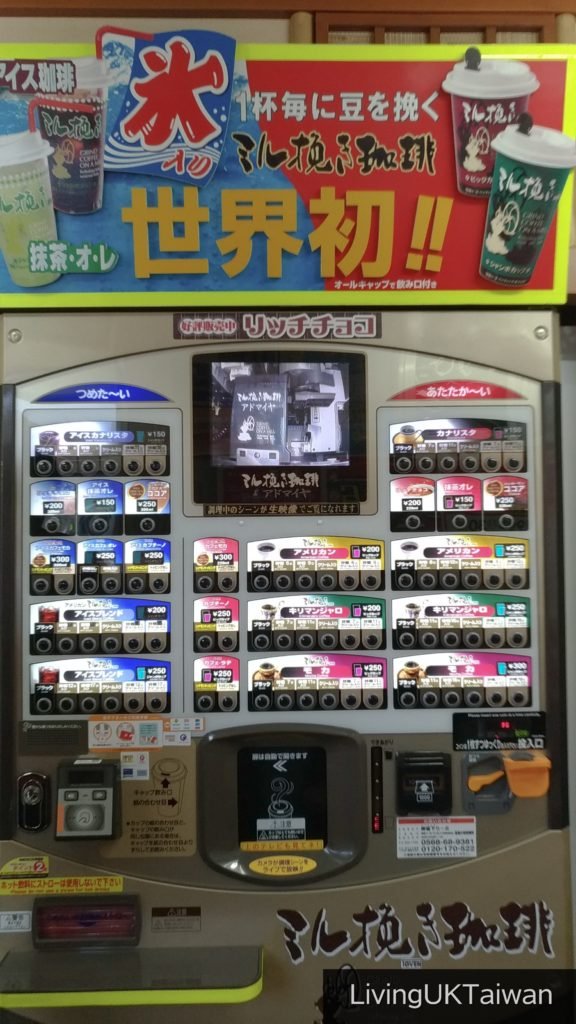 You can pay by either cash or the many local IC cards which we didn't have of course. Then you select from the many types of drinks and variations, eg hot or cold, black or white, and sugar quantity. Nothing special you may say, as many vending machines have these functions.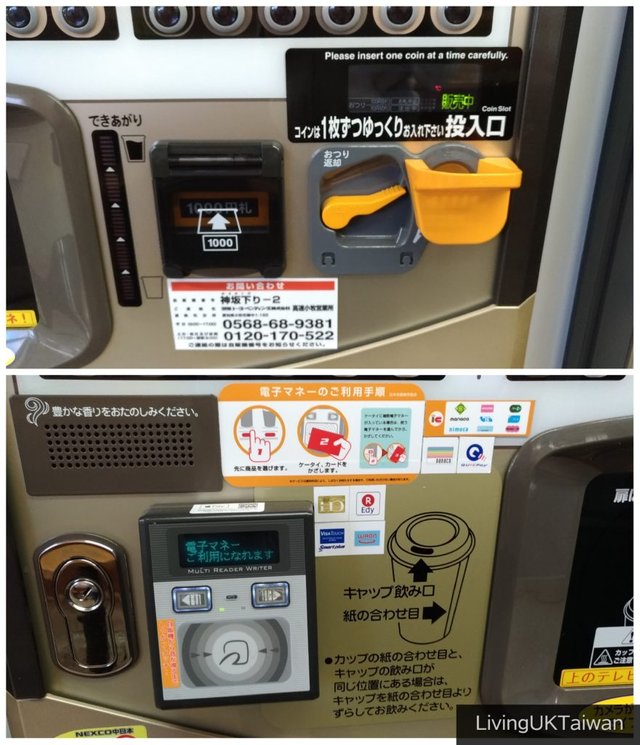 After we selected the coffee, that's when we found out what was so special about this machine. First, it grinds the beans fresh inside the machine and we could actually smell the aroma when standing in front of it. Second, and that's the best bit, there's a live feed of it making the coffee inside. That's the screen in the centre of the vending machine. We didn't realise that when we bought the coffe, and were all so fascinated by it. So much that we had to buy a second cup to record the whole process.
In the video you can see the coffee dropping into the filter, the water filtering through to make the coffee, then it jumps to another screen where the machine puts the lid on to the cup and delivers it outwards. I wish I could post the aroma as well, maybe you can put your coffee machine on whilst you watch this!

And that's how I spent over half an hour buying coffee at a service station! Next time if you're driving around in Japan yourself, let me know if you find any interesting vending machines!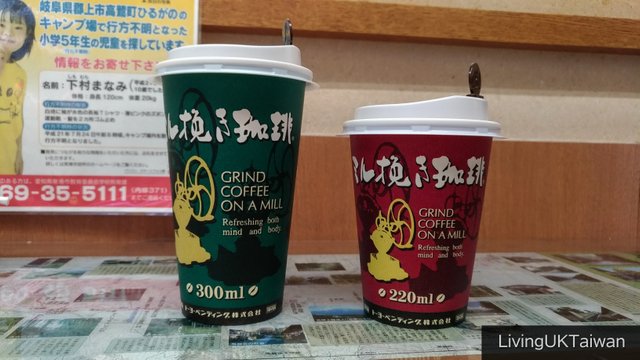 This is part of my Revisiting Travels series, a repost of my post that I first posted two years ago
這帖子是重溫兩年前去旅遊和已分享過的文章