Hello My Dear Witches...!
My father has always said that at home you should not miss the beans or the caraotas pen the kitchen, so it is very common to see in my house a good pot of soup of some of these grains, if I am honest I only eat them a couple of times a week, so I like to make one or another delicious recipe with them, for lunch today I felt like a nice Chili con carne, its preparation is really simple, and the result is definitely delicious, besides with this my father is more than satisfied and I eat them with pleasure.
The chili con carne can be made either in a vegan version with soy meat or traditionally with ground or chopped beef, this time it is made in a traditional way, and that is its great attraction. In addition, use common red beans, which have a less strong flavor than others and adapt perfectly to the flavor of the meat and spicy, its preparation is very simple, and we will need them cooked and soft to use in our chili. The truth is that they are delicious, as well as being a quite productive preparation, and can be combined with different contours.
It's not a 30 minute preparation, but it's certainly one worth the cooking time, a preparation with a delicious texture and flavor, which I hope you'll dare to try. Come with me and I'll show you how to prepare this delicious chili con carne. <Enjoy!

Ingredients
500 grams of soft cooked red beans.
250 gr of ground beef pulp
2 finely chopped medium onions.
1 Medium red paprika, finely chopped
1 tablespoon of finely chopped celery.
1 tbsp. finely chopped garlic
3 big ripe tomatoes.
1 tbsp of cooking salt.
1 tsp. ground cumin.
1 Tbsp of vegetable broth powder.
4 hot peppers.
1 Medium shredded carrot.
1 tablespoon of sugar.
2 tablespoons of corn oil.
Preparation
Difficulty Level: Low.
Preparation time: 15 minutes
Cooking Time: Beans / Meat Sauce - 60 Minutes / Chili con carne 30 Minutes.
Total Time: 105 Minutes.

To begin, we must cook the beans for about 60 minutes in boiling water, with half of the seasoning, until they are soft and the broth is thick.
On the other hand, we start with the cooking of the meat sauce. In a hot pot we add the oil and spread the sugar and let it caramelize and turn a nice golden color, at that moment we add the ground meat and the other half of the condiments, we fry it until it is all golden.
With our meat already browned, add the chopped onion, celery and garlic porro, and cook about 5 minutes until it crystallizes a little, then add the chopped paprika. On the other hand, we are going to blend the tomatoes with the hot peppers and set aside.
Continue adding the grated carrot and stir, to continue adding the tomatoes that we have blended with the hot chili, stir well and let it cook at medium low heat for about 45 minutes more, stirring eventually, until you get a thick and creamy sauce.
We will continue adding our sauce to the beans that we should already have cooked and soft, we integrate the sauce and the beans and let it cook over low heat for about 30 minutes and we will have our delicious chili con carne ready.
In this opportunity I accompanied it with rice and some delicious baked plantains, without a doubt for me it has been a perfect combination, that helps to balance a little bit the spiciness of the chili, it also combines perfectly with some good baked or steamed potatoes, or with a rich bread on the side, the truth is that it combines with almost everything and its flavor is really delicious, with luck I will be left for another portion.
And you, what would you serve with this delicious Chilli with Meat?

Images of my property, taken with the camera of my iPhone 5S Edited with Snapseed and PowerPoint 2016.
Thank you for taking the time to read this post, if you have any questions, criticism or suggestions, I would appreciate it if you put them in the comment box, and remember, you can do magic in the kitchen too!


[ES]

Hola Mis Queridos Brujitos…!
Mi padre siempre ha dicho que en casa no deben faltar los frijoles o las caraotas pen la cocina, por lo que es muy común ver en mi casa una buena olla de sopa de algunos de estos granos, si les soy sincera solo los como un par de veces por semana, por lo que me gusta hacer una que otra deliciosa receta con ellos, para el almuerzo de hoy me apetecía un rico Chili con carne, su preparación es realmente sencilla, y el resultado definitivamente delicioso, además con esto queda mi padre más que satisfecho y yo los como con mucho gusto.
El chili con carne podemos realizarlo bien sea en versión vegana con carne de soya o tradicionalmente con carne de res molida o picada, en esta ocasión la realice de manera tradicional, y eso sí, con bastante picante, ese es su gran atractivo. Además, utilice frijoles rojos comunes, que tienen un sabor menos fuerte que otros y se adaptan perfecto al sabor de la carne y el picante, su preparación es muy sencilla, y los necesitaremos cocidos y blandos para usarlos en nuestro chili. La verdad es que quedaron deliciosos, además de ser una preparación bastante rendidora, y que puede combinarse con diferentes contornos.
No es una preparación de 30 minutos, pero sin duda es una que vale la pena el tiempo de cocción, una preparación con una textura y sabor delicioso, que espero se animen a probar. Acompáñenme y les muestro como prepare este rico chili con carne.
¡Disfruten!

Ingredientes
500 gr de frijoles rojos cocidos y blandos.
250 gr de pulpa de res molida.
2 Cebollas medianas finamente picadas.
1 Pimentón rojo mediano finamente picado.
1 Cda de apio finamente picado.
1 Cda de ajo porro finamente picado.
3 Tomates grandes maduros.
1 Cda de sal común.
1 Cdta de Comino molido.
1 Cdta de Caldo de verduras en polvo.
4 Chiles picantes.
1 Zanahoria mediana rallada.
1 Cda de azúcar.
2 cdas de aceite de maíz.
Preparación
Nivel de Dificultad: Bajo.
Tiempo de Preparación: 15 Minutos.
Tiempo de Cocción: Frijoles / Salsa de Carne - 60 Minutos / Chili con carne 30 Minutos.
Tiempo Total: 105 Minutos.

Para comenzar debemos cocinar los frijoles por unos 60 minutos en agua hirviendo, con la mitad de los condimentos, hasta que estén blandos y su caldo espeso.
Por otra parte, comenzamos con la cocción de la salsa de carne. En una olla caliente agregamos el aceite y esparcimos el azúcar y dejamos que esta se caramelice y se torne de un lindo color dorado, en ese momento agregamos la carne molida y la otra mitad de los condimentos, sofreímos hasta que este toda bien dorada.
Con nuestra carne ya dorada, agregamos la cebolla picada, el apio y el ajo porro, y cocinamos unos 5 minutos hasta cristalizar un poco, para luego agregar el pimentón picado. Por otra parte, vamos a licuar los tomates con los chiles picantes y reservamos.
Continuamos agregando la zanahoria rayada y revolvemos, para continuar agregando los tomates que hemos licuados con el chile picante, revolvemos bien y dejamos cocinar a fuego medio baj por unos 45 minutos más, revolviendo eventualmente, hasta obtener una salsa espesa y cremosa.
Continuaremos agregando nuestra salsa a los frijoles que ya debemos tener cocidos y suaves, integramos la salsa y los frijoles y dejamos cocinar a fuego bajo por unos 30 minutos y ya tendremos listo nuestro delicioso chili con carne.
En esta oportunidad lo acompañe con arroz y unos deliciosos plátanos horneados, sin duda alguna para mí ha sido una combinación perfecta, que ayuda a equilibrar un poco el picante del chili, combina también perfecto con unas buenas papas horneadas o al vapor, o con un rico pan costado, la verdad es que combina con casi todo y su sabor es realmente delicioso, con suerte quedo para otra ración.
Y tú, ¿Con que acompañarías este delicioso Chili con Carne?

Imágenes de mi propiedad, tomadas con la cámara de mi iPhone 5S Editadas con Snapseed y PowerPoint 2016.
Gracias por tomarse el tiempo de leer esta publicación, si tiene alguna pregunta, crítica o sugerencia, le agradecería que la pusiera en la caja de comentarios, y recuerda, ¡Tú también puedes hacer magia en la cocina!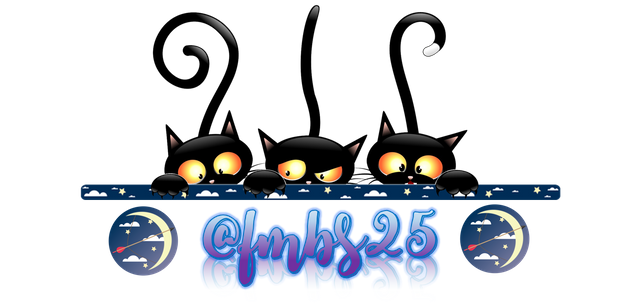 Join @gems-community's Discord

Join @upmewhale's Discord
A proud member of