An Introduction to DApps and how DappStats makes users experience better!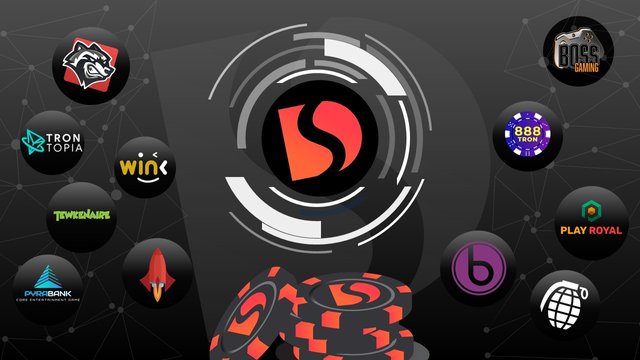 What is a DApp?
If you're familiar with crypto, you might have heard of them, or even used them. A DApp is a decentralized application. They use blockchain-based smart contracts to allow you to interact with services and games directly through your blockchain wallet safely, securely, and depending on the blockchain, they can run just as fast as a regular app would with the benefit of being able to use things like blockchain tokenization and keep an encrypted record of transactions for all smart contract interactions.
With DApps, users can interact with the blockchain and log in to Websites safely via their blockchain wallet using a DApp browser. This means many game DApps can bring a lot of real-world value to the average user. With DappStats, you have a compiled list of over 1,700 DApps that is constantly growing. It's a place where you can see their activity levels in volume, active users, and transactions. You can view DApp descriptions and learn about what they are doing, plus they have a direct link to the DApp if you want to try it out.
What Makes DappStats Special?
There are a lot of really great things that make DappStats stand out in the crowd. Right now, we will discuss the two main things that DappStats has that other DApp analytic sites just simply don't have or don't want to offer.
The first is that DappStats itself is a DApp. Scrolling through DappStats in a DApp browser adds a whole extra layer of utility. Users can click DappStats links and navigate to other DApps that interface with the public blockchain you're currently using.
The second is that using the Tron public blockchain offers a unique smart contract that connects them to DappStats' token, DST. Users are incentivized to "HODL" and freeze DST directly on DappStats and use and share DappStats DApp links in order to gain bonus dividends from referral revenue gained from all DappStats link activity.
The DappStats token is a way to promote public blockchains, the developers building their awesome DApps, and give real value back to the people that are actually using these DApps and fully immersing themselves in these great products and services.
What Does All This Really Mean?
This means that DappStats is the only DApp analytic tool to date that is currently offering a fair and decentralized method to redistribute value back to loyal users by immersing themselves directly into the DApp ecosystem. This truly bridges a gap between analytic tools, DApp communities, and cryptocurrency enthusiasts. And this is where the name DappStats came from.
The DappStats team is working hard to add new public chains and new DApps all the time. The team is active on major social media platforms such as Telegram Twitter. Getting to know the DApp community is a huge part of growing a thriving DApp economy. DappStats welcomes any public DApp to submit their information to be reviewed and added. Inclusivity and networking are fundamental to growing the ecosystem and connecting the world to the diverse and expanding DApp ecosystem.
With DappStats, Everyone Can Benefit!
This means the HODLers, the influencers, the developers, the marketers, the DEX traders, and even the blockchains themselves. With the supply of DST being 100m, DappStats can help users grow their investments by incentivizing you to HODL, freeze, try new DApps, share and grow your community, and analyze the activity of your favorite DApps! The DappStats Whitepaper V3 is available on the site and gives you details of the tokenonomy of DST and the future roadmap of the DappStats platform.
What's Really New and Exciting?
The newest feature being beta-tested as we speak is an adjustable DApp widget that can be easily added into most Websites! It's a real-time widget that can be tuned to show off the stats of specified DApps! This DappStats widget will be available to anyone and can help make their Webpages really stand out. It will safely link anyone who clicks to see more to the DappStats platform so they can see what all the hype is about. This is one of many great tools DappStats has planned to release over time, providing the crypto community with more utility and more access to all their public chains' portfolios.
Special thanks to @dizzyjay for helping with this article.