photography ladybug on the flowering grass
Hello dear friend...!!!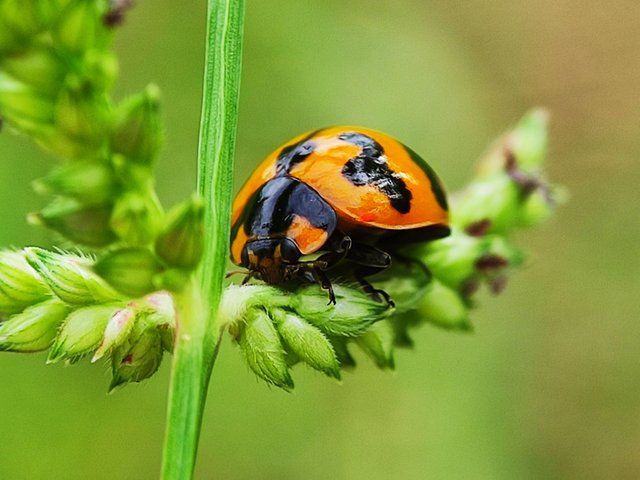 Good evening friends, wherever you are, hopefully on this opportunity tonight, my dear and beloved friends will always join the
#BOC
community which is very proud of you.
Tonight my best friend will post about a unique and interesting animal whose animal is a ladybug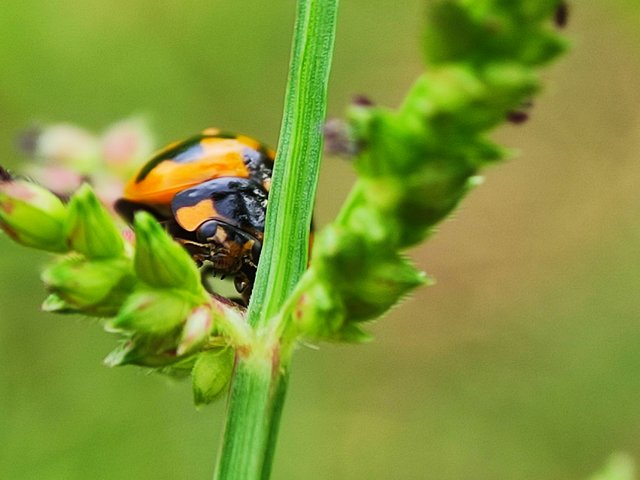 ladybug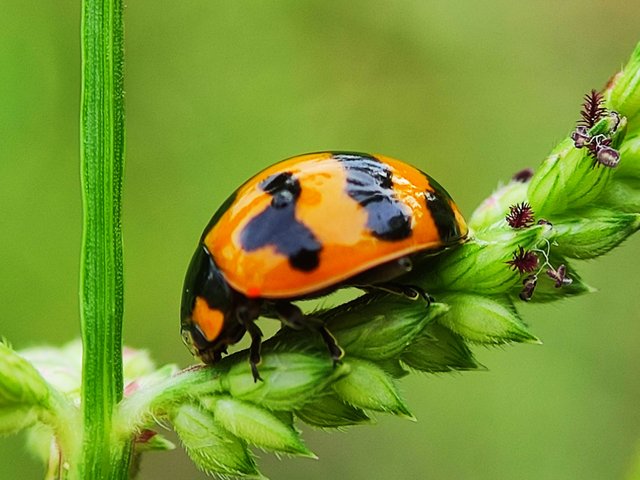 ladybug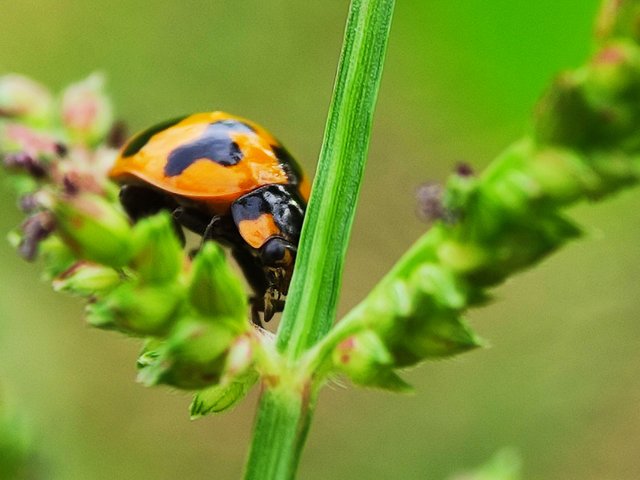 A very unique and interesting animal has managed to decorate my post tonight which the animal is a ladybug. Ladybugs are wild animals that are often found among the green grass, these ladybugs have a small body size and almost round shape.
This animal has a unique and beautiful color, plus it sparkles beautifully. I really admire the color of this small animal.
This little animal is very wild and he will always shy away from the camera, I was a little overwhelmed in taking pictures of his beautiful pictures.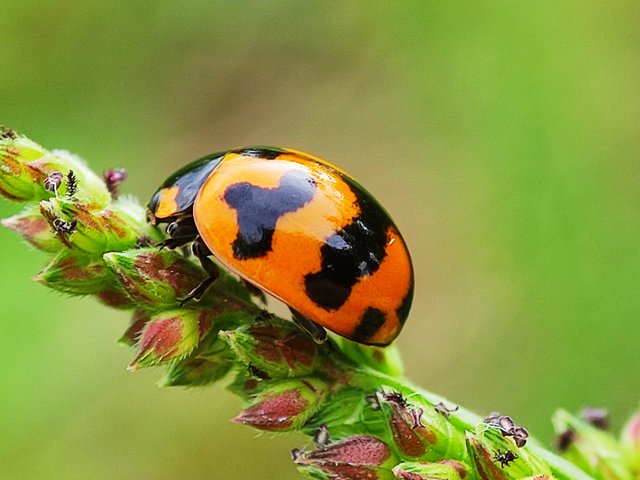 ladybug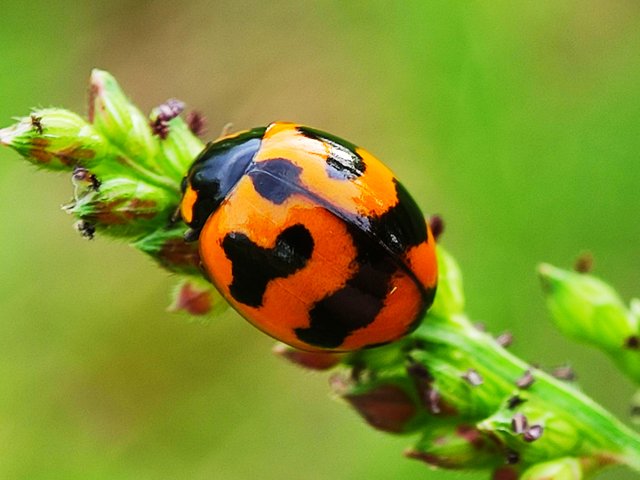 ladybug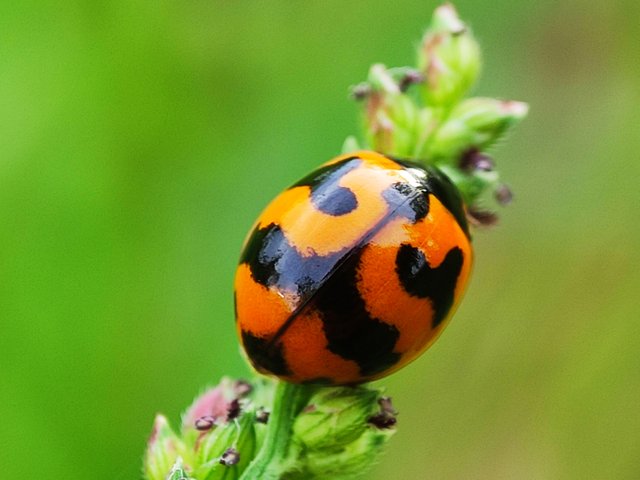 This animal is very interesting to be on the grass flower, so the greenish color of the grass adds to the beauty of the beautiful color combination found in the body of this small and tiny animal.
The luminous shimmer on the ladybug's body is very equivalent to the green color of the grass where a ladybug perches, I really admire the beautiful and shiny color that a ladybug has. black
The combination of these two colors is so perfect that it adds a beautiful impression to the little animal
I used the Lensbong macro to take some unique and interesting pictures of a ladybug, with great care I finally managed to get some photos for me to upload in this beloved community.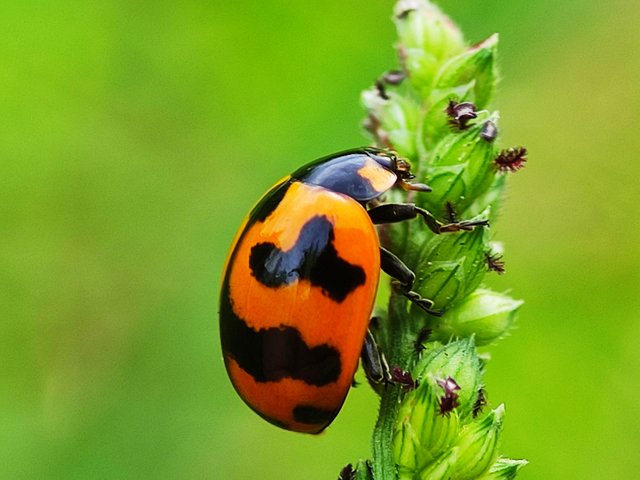 ladybug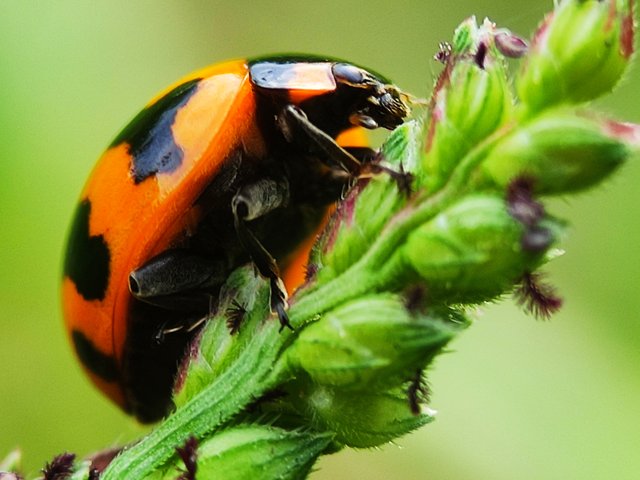 So dear friends, a short story from me tonight about a ladybug that looks very unique and interesting I hope all my friends like it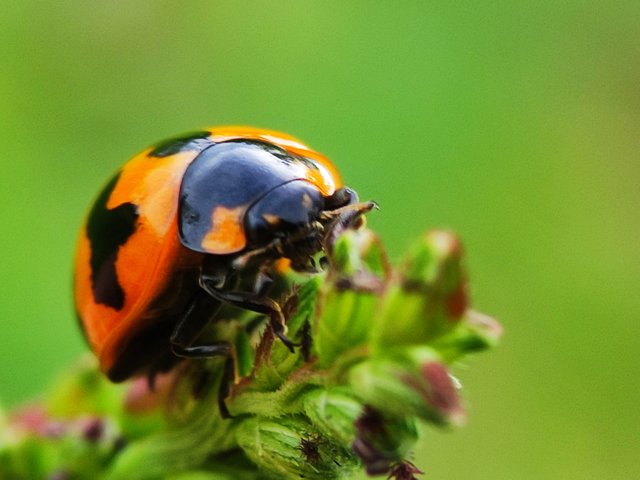 Stay excited and keep moving
Don't forget to #Promo-steem and #Tron
Thank you
By @ummamah
| Camera used | Handphone |
| --- | --- |
| Photography | ladybug |
| Location | Aceh Indonesia |
| Photographer | @ummamah |
---
---