Beauty Of Creativity : Balloon vine (Cardiospermum halicacabum)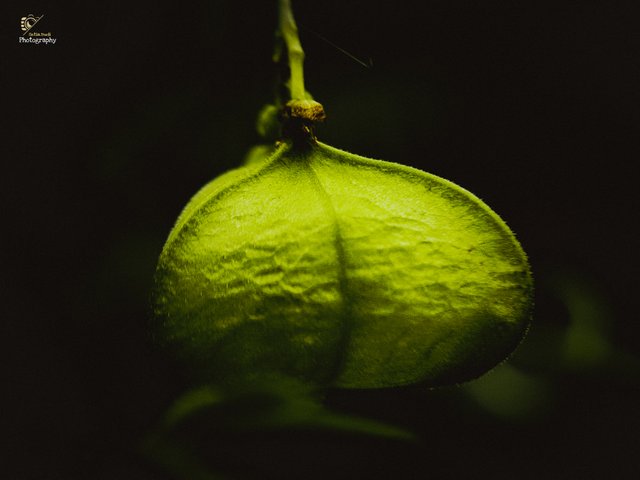 Good afternoon all friends #BeautyOfCreativity (BOC), see you again on this occasion.

We often find this plant in the bush, I also wanted to post with some photos that I got, namely balloon vines that are rich in health benefits.

The Vine Balon (Cardiospermum halicacabum) has the characteristics of vines and is classified as an annual plant. The soft leaf tips are three-pronged, and the leaf edges are serrated. From July to September every year, small flowers with a diameter of only about 5 mm will grow from it, and the green fruit will slowly develop in the shape of a balloon.

Cardiospermum halicacabum is a deciduous, woody, perennial vine that is commonly found growing along riverbanks, pastures and woodland edges. It blooms from July to August with small white flowers. Flowers are followed by unusual seed capsules. Thin-shelled, spherical-shaped capsules appear inflated like a balloon. When ripe, these fruits open to disperse black seeds that are spread by wind and water.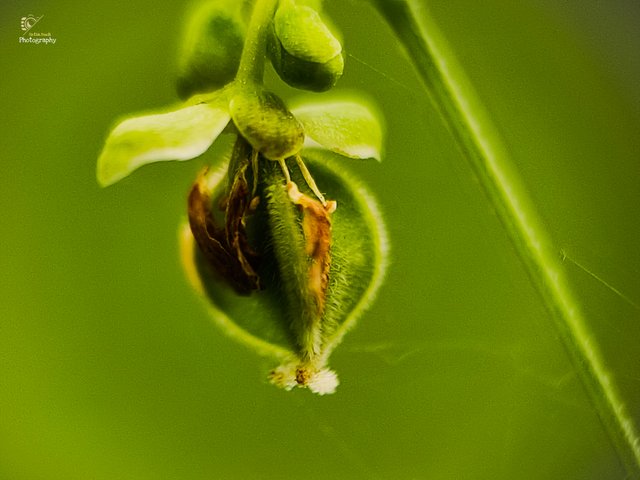 Cardiospermum halicacabum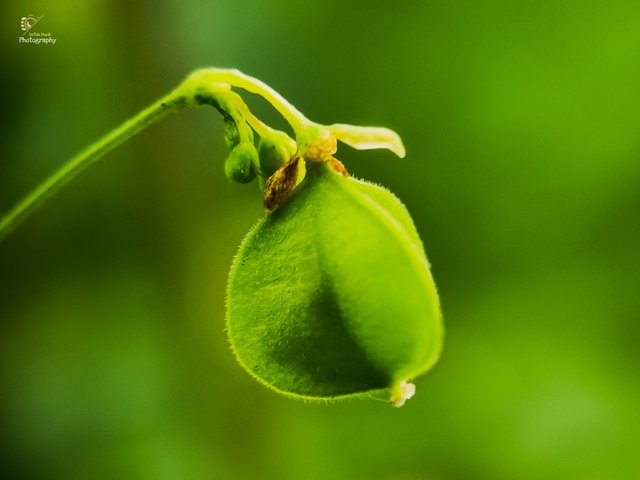 Cardiospermum halicacabum
Healthy advantages:
1. Treating scrotal eczema
Balloon wine can clear heat and detoxify, is a therapy in the treatment of scrotal eczema caused by heat and humidity. When treating, you can add 150g of balloon vines and 50g of fructus cnidii to a bowl and boil them with water. Then remove the liquid and wash the part once a day to quickly relieve itching, and make scrotal eczema subside quickly.
2. Cure furunculosis
Balloon vine is a commonly used remedy to treat furunculosis in life. After the onset of the disease, the whole fresh grass of the balloon vine can be ground into a mud form, and winter in the added amount to make an ointment, and then directly applied to the furunculosis area. The ointment should be used once or twice a day, and symptoms should improve significantly after three to five days.
3. Cure aphtha
Balloon wine can heal edema and relieve pain, and can reduce inflammation. It has a good therapeutic effect on aphtha. During the treatment, fresh balloon vine leaves can be ground into a slurry form, and mixed salt can be mixed and then applied to the affected area. Patients can vomit after three to five minutes, with medication one to three times a day, which can speed up healing as well as relieve pain.
Side effects of balloon tendrils
Balloon vine, which is sideless and cold, has no effect in normal use. However, people with a fearful constitution should not drink it, otherwise it will make the human body more afraid of the cold, which is not good for their health.
https://id.bkherb.com/news/balloon-vine/.
Cardiospermum halicacabum, known as the lesser balloon vine, balloon plant or love in a puff or mudakathaan (முடக்கத்தான்), is a climbing plant widely distributed across tropical and subtropical areas of Africa, Australia, and North America that is often found as a weed along roads and rivers.
https://en.m.wikipedia.org/wiki/Cardiospermum_halicacabum.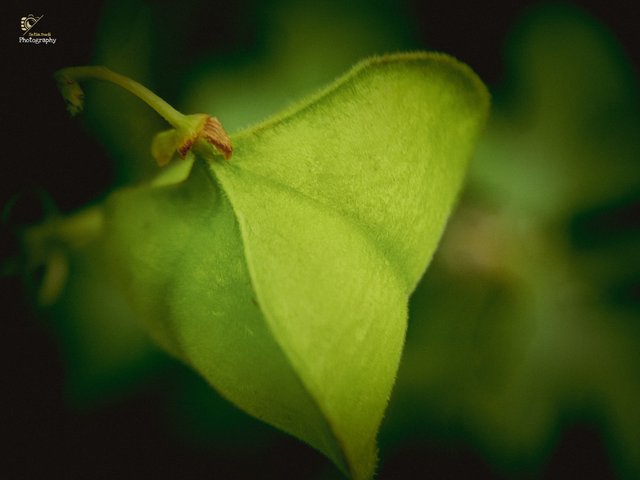 Cardiospermum halicacabum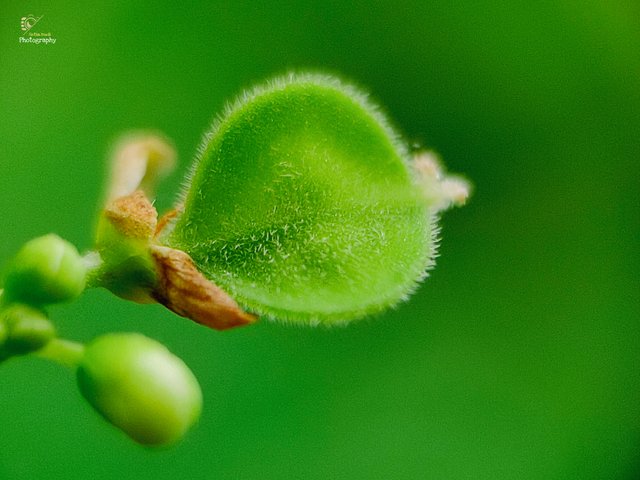 Cardiospermum halicacabum
| 📷 Picture | Smartphone |
| --- | --- |
| Capture Using | POCO X3 Pro + Macrolens |
| Category | Macro Photography |
| Location | Pidie Jaya-Aceh |
| Editing | Photoshop Express |
So many posts today hope you like my photos, thank you for visiting my page, see you in the next post, greetings from me @setia.budi.