Beauty of Creativity "Most featured posts & Active member report" -- September Week-2 Report -- 10% Beneficiary to shy-fox.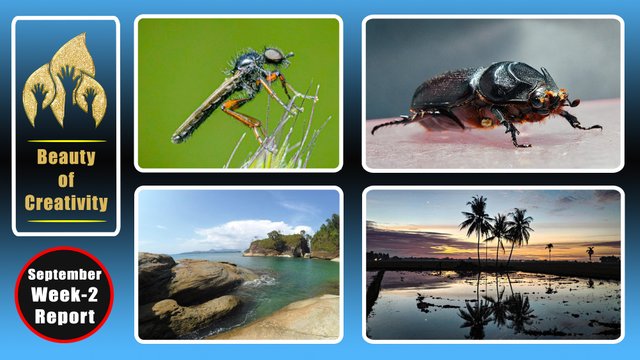 ---
Hello Everyone! Hope you all will be happy and well.
---
It is our 2nd community report of September month. The weekly report aims to highlight the most featured quality posts of the week for appreciating the authors. In the weekly report, we also share the active user list and the weekly plagiarism content list. Our BoC community purpose is to appreciate the creative work. Every user can share their creative content whether you like Art, Photography, Traveling, Music, Poetry, and Lifestyle, etc. Everyone can share the creative content according to their own taste.

---
Now I am going to present the following featured weekly posts.
---
Beauty of Creativity "Asilidae" Macro Photography
@dani0661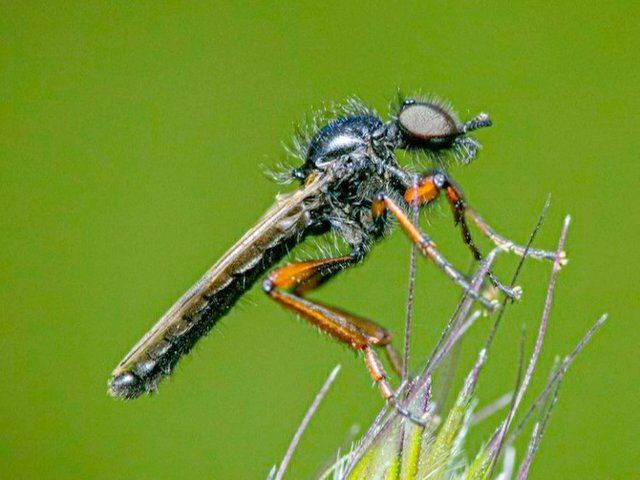 Good afternoon beauty of creativity friends this afternoon, the atmosphere is cloudy and feels a little cool and peaceful, this afternoon I want to share again with all my friends a beautiful and beautiful insect, this insect I found this morning around the rice fields in the area I live, after I took some pictures of this insect, I opened a google search to find out the name of this insect, because I don't really know the names of the insects, these insects look very beautiful when viewed at a closer distance, the name of this insect is Asilidae, I feel happy if I can share it with all of you, because it can help and tell all friends, who may not be the name of the insect, thank you for stopping by my post and I hope you like it.

Beauty Of Creativity : Asiatic rhinoceros beetle "coconut rhinoceros beetle or coconut palm rhinoceros beetle"
@setia.budi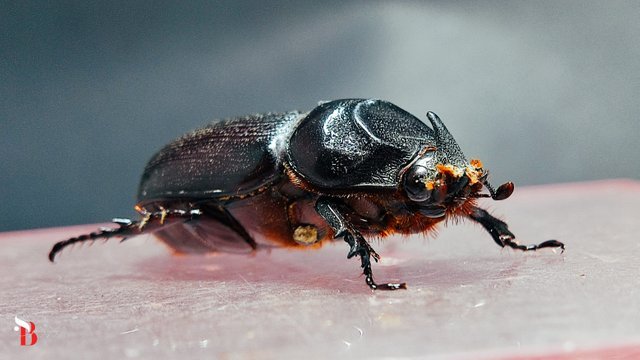 Hello everyone Beautyofcreativity lovers, see you again setia.budi, in this post I will show photos of horn beetles or Rhinoceros beetle. When I woke up in the morning I caught a beetle perched on the terrace of the house, I immediately took some photos of the beetle, This beetle is often found on palm plants, they really like sago, coconut or palm types. We can find many facts from various sources on the internet about this beetle.

The Beauty of Batee Beukah Beach, Aceh Jaya
@kemal13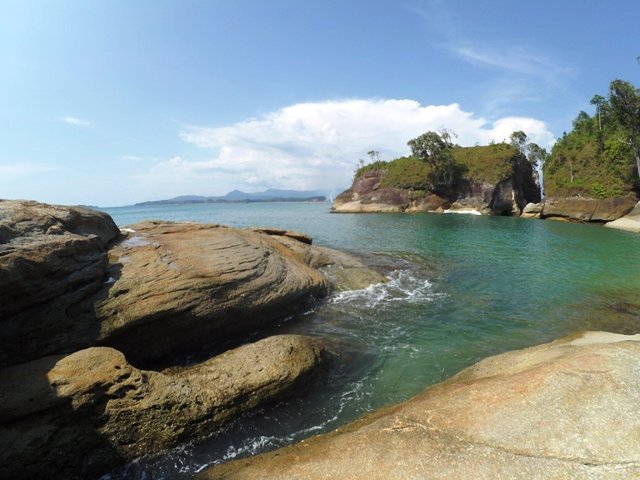 For some tourists who visit this beach, most of them only enjoy it from one side, while at this spot there are still many corners of beauty that may be missed by newcomers including us who have visited this beach. On the second trip we came here, there was one corner that made us curious because there was a friend who had been here and told us that there is one side of the spot that we can also visit when visiting here. The local people call it BATEE BEUKAH, because there is one hill that splits into two and forms a waterway. This spot has its own beauty, besides the sand is still the same as in Pasie Saka the water is also very clear so that it looks even more charming. To visit this spot we have to walk and do trekking up the hill that limits between Pasie Saka and Batee Beukahnya, not far only about 20 minutes. But the tiredness paid off when he arrived at this destination.

Beauty of Creativity- Take a sunset photo between village boundaries
@nazarul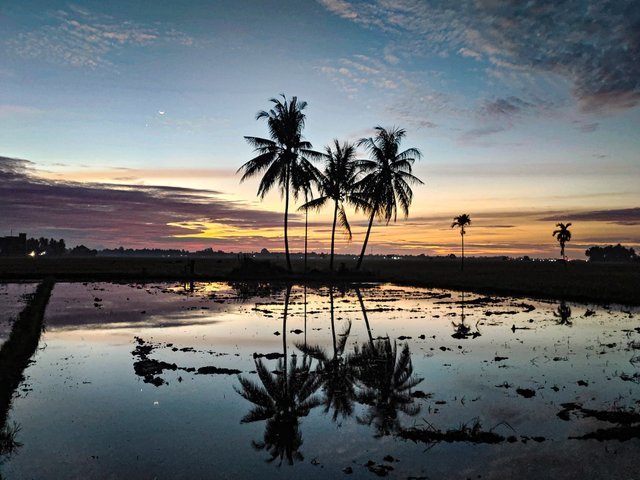 These are some sunset photos that I took in the Ulim rice fields. It's simple, sometimes everyone has different tastes in taking the twilight atmosphere. the beach is often the object of the afternoon in the target. I myself am one of those who like twilight objects, but prefer the countryside, because the combination of trees is more complete and as knick-knacks for the theme that I took. The interesting thing is, seeing the light between the gaps of the trees as a barrier between villages and rice fields. Orange color with the addition of clouds Until the reflection on the water.

---
Our Active Member List
---
@masril @humaidi @mahirabdullah @sayaalan @setia.budi @steem-for-future @najie @hafizullah @fahad3728 @dani0661 @siween @amjadsharif @imkaichi @iqbal-pasee
Note:
If I missed the name of any active member then he/she can leave a message in the comment section below the post I will add in the Active Member List.

---
Plagiarism Posts with Scammer Name.
---

---
Suspicious content with UserName [Verification Failed].
---

We hope that our BoC members will present their creativity in upcoming posts. We look forward to seeing your creative content. Before starting the posts please read our community rule carefully. Rules.
We also have the discord server where you can give feedback about our community, questioning, and talking with other BoC members. Discord Server.

Thanks for giving your precious time to my post.

Our Curators are: @royalmacro , @photoman , @curators , @blacks , @beautycreativity
---


Quality Controller Mod @bountyking5
🆃🅷🅰️🅽🅺 🆈🅾️🆄