Beauty Of Creativity : Asiatic rhinoceros beetle "coconut rhinoceros beetle or coconut palm rhinoceros beetle"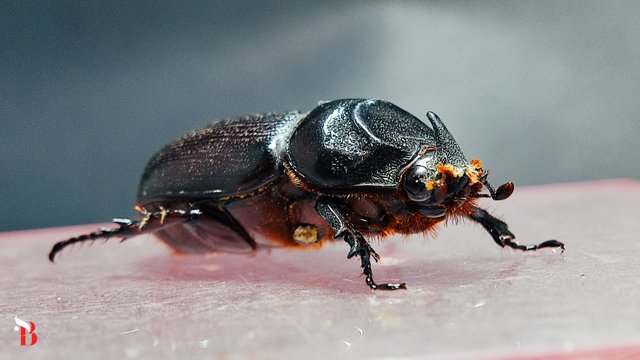 Hello everyone #Beautyofcreativity lovers, see you again @setia.budi, in this post I will show photos of horn beetles or Rhinoceros beetle.

When I woke up in the morning I caught a beetle perched on the terrace of the house, I immediately took some photos of the beetle, This beetle is often found on palm plants, they really like sago, coconut or palm types.

We can find many facts from various sources on the internet about this beetle.
https://en.m.wikipedia.org/wiki/Asiatic_rhinoceros_beetle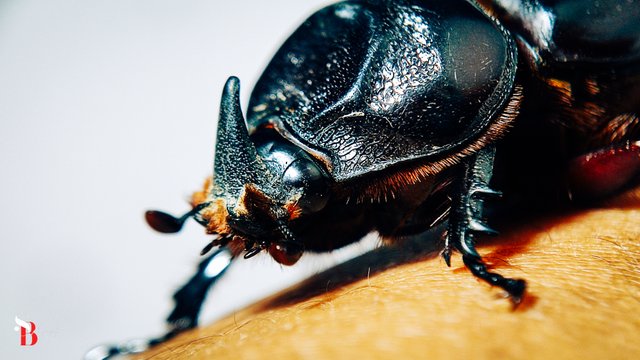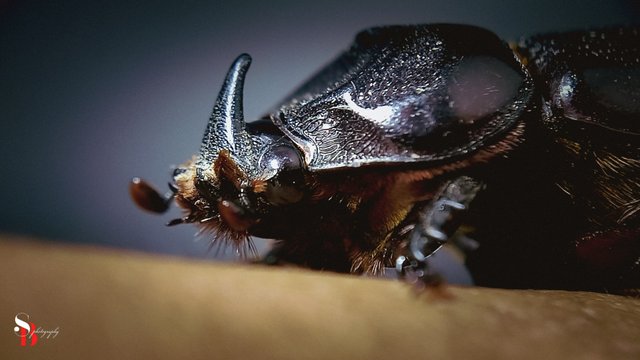 Even now beetles are very much kept, because they are very easy to find for sale in various markets, these animals have a size of 3.5 -4.5 cm and are uniquely shaped because they have horns.
https://www.greeners.co/flora-fauna/kumbang-tanduk-serangga-penyuka-palem/
Since I have to continue my work activities, I immediately released this beetle again, I have no intention of adopting it, are you interested in keeping this beetle? I thought it would be an interesting experience.
These are some angle photos that I managed to capture, I hope you like it.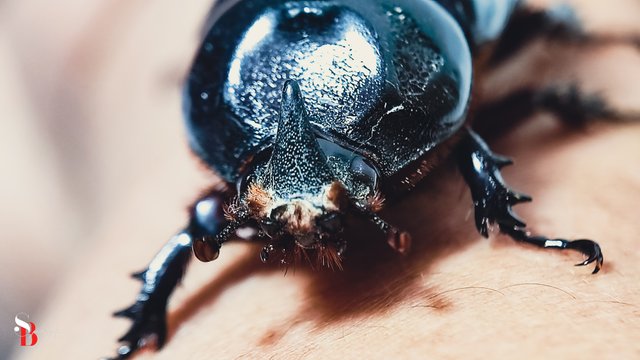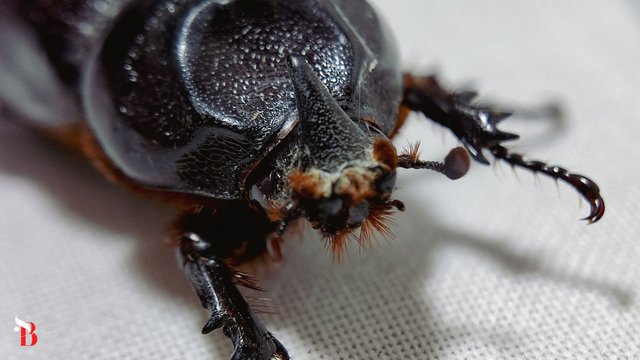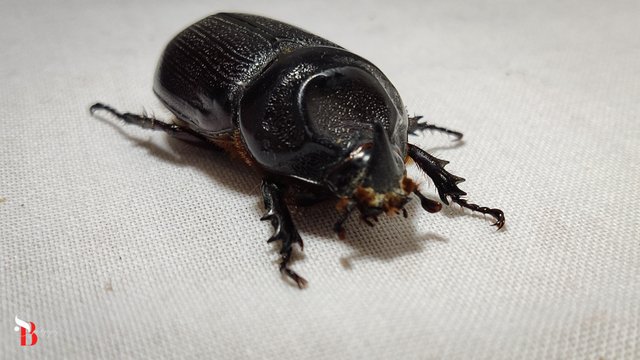 | 📷 Picture | Smartphone |
| --- | --- |
| Capture Using | POCO X3 PRO + Macrolens |
| Category | Animal Photography |
| Location | Pidie Jaya-Aceh |
| Editing | Photoshop Express |
That's all for my post today, thank you for visiting my page, and greetings from me @setia.budi.