RoseZK Dancer - session photography. 1st part.( RoseZK Bailarina - sesion fotografia. 1ºparte.)
RoseZK es el nombre artístico de esta chica bailarina, la cual lleva por nombre de pila Rosa, proveniente del estado Aragua, La Victoria, allí se desarrolla como bailarina de Hip-Hop, Dance Hall, etc. Rápidamente se hace conocida en el movimiento urbano, por su estilo de baile y claro por su imagen, lo que la lleva ha formar un grupo (crew) junto con otros bailarines de la zona formando Element Crew. Rápidamente se hacen conocidos en su estado y empiezan ha salir ha otros estados del país a representar La victoria. Rose se destaca por su estilo de bailar y por su imagen muy llamativa, por sus tatuajes y sus cambios de color del cabello y su rebeldía
Ingresa al crew de baile de la cantante de rap ESTRUCTURA MC en el 2015, junto con la bailarina también perteneciente a Element Crew, Gisell Quintero, ambas chicas junto a la cantante viajan por todo el país presentándose en diferentes eventos de música urbana y compartiendo tarimas con artistas ya reconocidos del genero como lo son Mestiza & Neblina, entre otras.
Este trabajo fotográfico lo realice en los estudios de Los Mas Fuertes Records, en caracas, bajo la dirección de fotografía de David Capachero, y las tomas y edición están realizadas por mi persona.
Espero les guste este trabajo luego les traigo la segunda parte de las fotos de esta bailarina.
Ingles
RoseZK is the artistic name of this dancing girl, whose first name is Rosa, from the state of Aragua, La Victoria, where she developed as a dancer of Hip-Hop, Dance Hall, etc. She quickly became known in the urban movement, for her dance style and of course for her image, which led her to form a group (crew) with other dancers in the area forming Element Crew. They quickly became known in their state and began to go out to other states in the country to represent La Victoria. Rose stands out for her dancing style and her very striking image, for her tattoos and her changes in hair color and her rebelliousness
Join the dance crew of rap singer ESTRUCTURA MC in 2015, along with the dancer also belonging to Element Crew, Gisell Quintero, both girls with the singer travel around the country performing in different urban music events and sharing stages with artists already recognized in the genre as Mestiza & Neblina, among others.
This photographic work was done in the studios of Los Mas Fuertes Records, in caracas, under the direction of David Capachero, and the shots and editing were done by me.
I hope you like this work then I bring you the second part of the pictures of this dancer.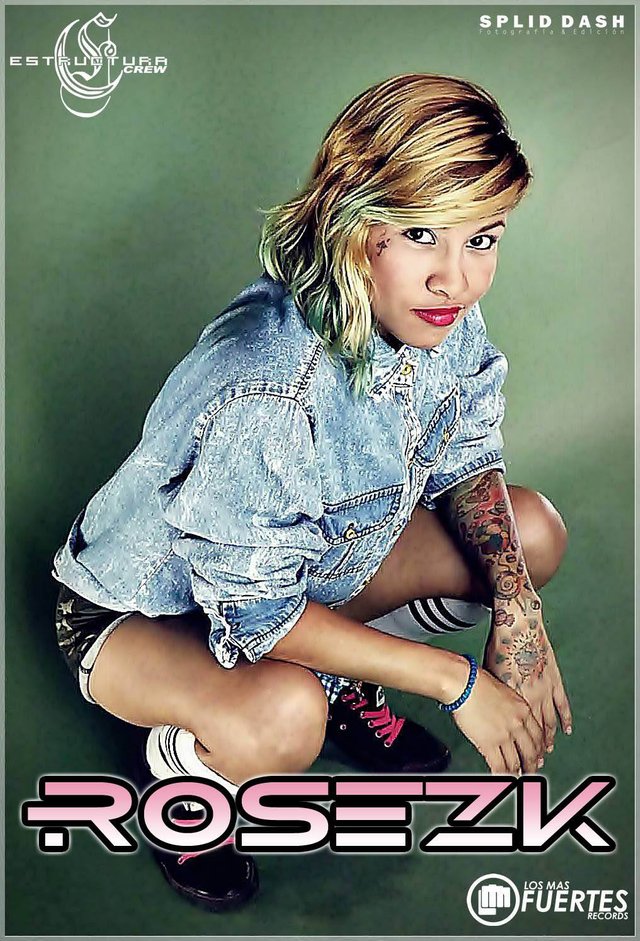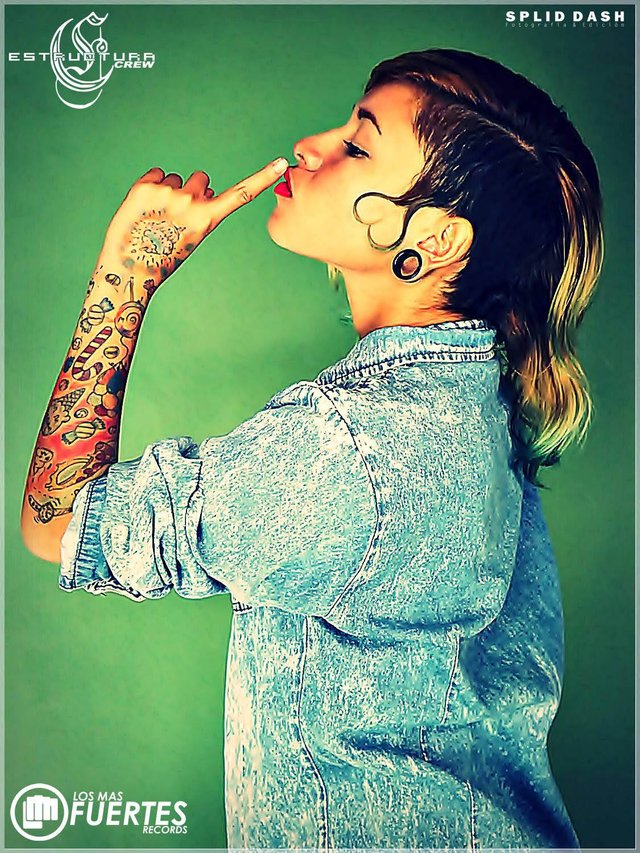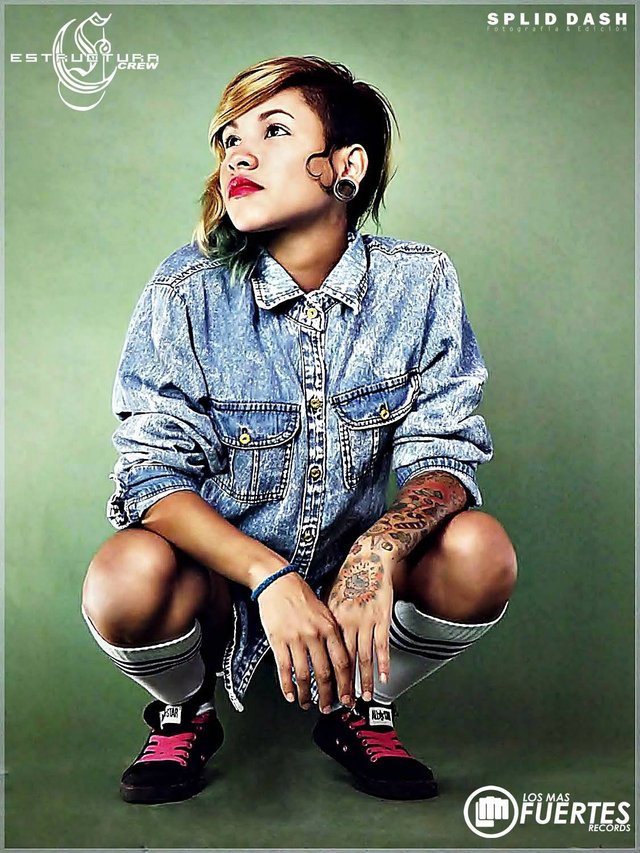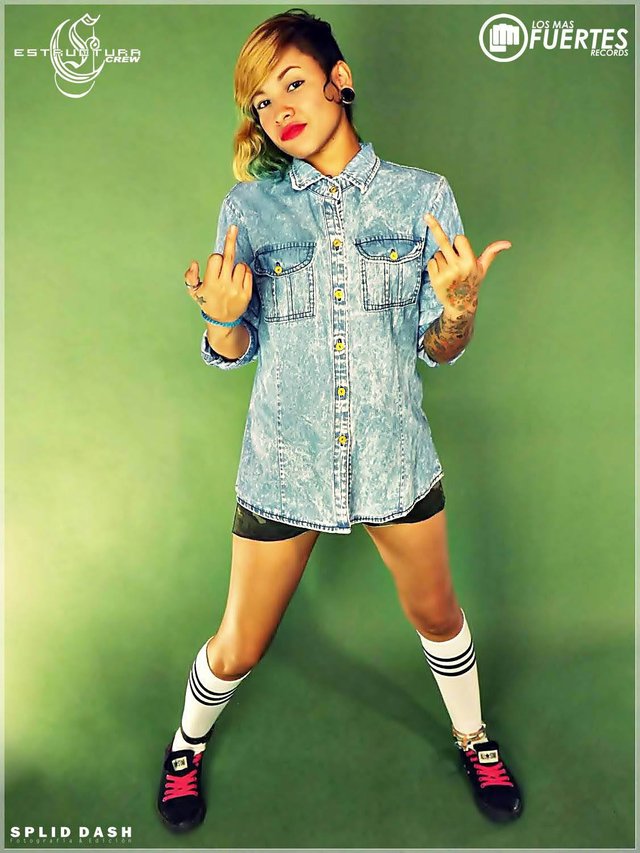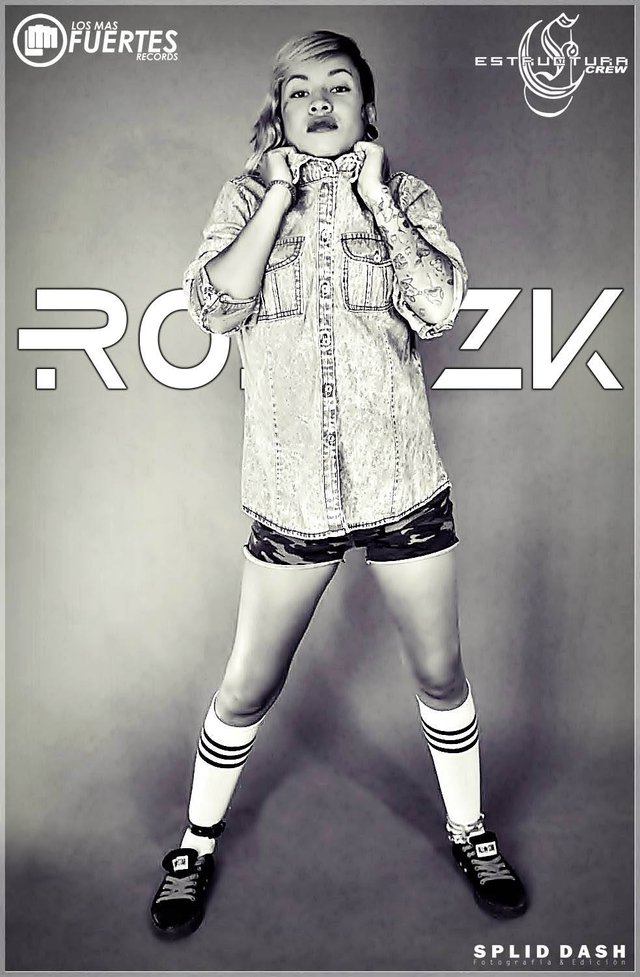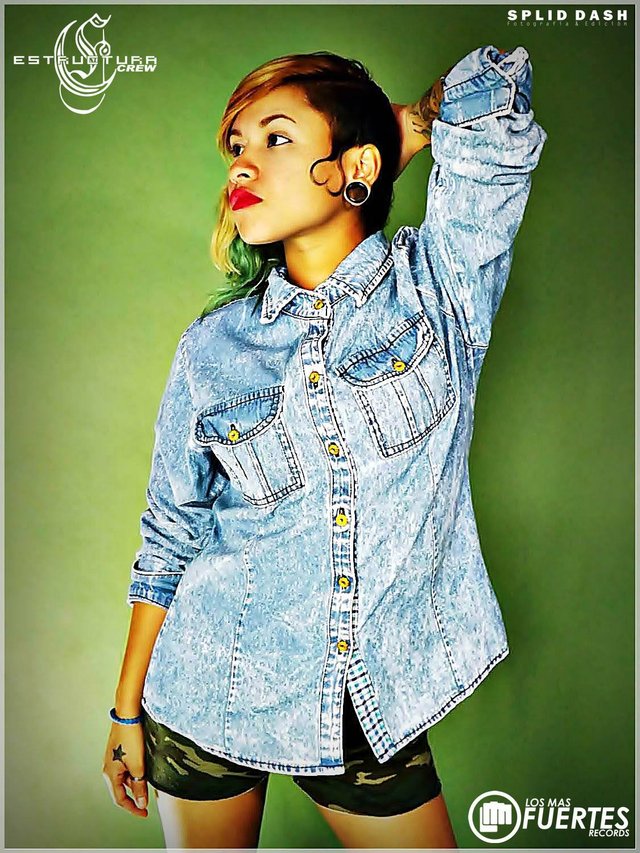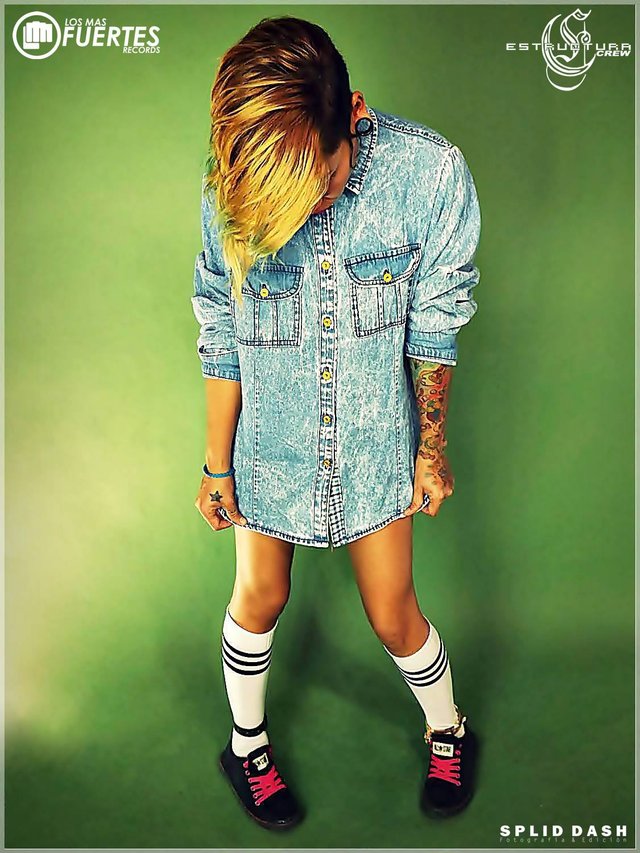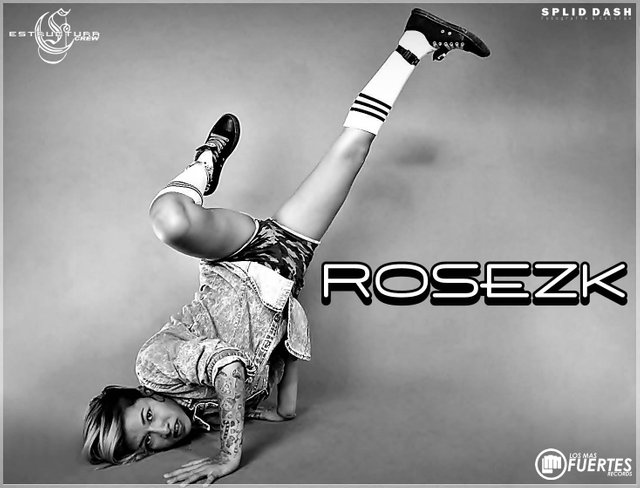 Gracias por ver este trabajo fotográfico...
Thank you for seeing this photographic work...