Vintage Sailing Ship on the Bay
This is an interesting old town in which we live.
It's on the water, and there's a large working port here. There's also a boat building school where people can learn how to build boats the old-fashioned way, from wooden planks.
In addition, many people who own vintage sailing ships have them moored here for part of the year, because it's one of the few ports with the skilled labor to work on such boats.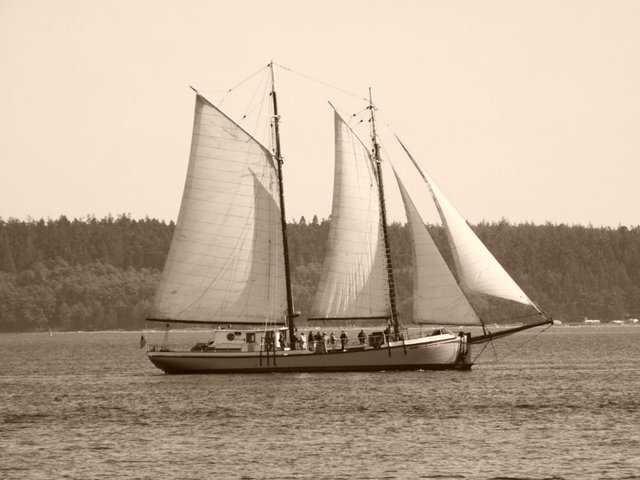 This was taken a few years ago during the town's annual Wooden Boat Festival. It's not an unusual sight, around here.
Thanks for looking!

20201214
X-010