📢Contest Steemit Nursery Community : How You Represent Steemit to Your Friends & Family?
I always think that when we present something to someone, we should do it in a pleasant way. It has to be said in a way that affects their minds, otherwise they will quickly forget about it. So we have to do it in proper manner. In introducing steemit as well, I have my own way to do that.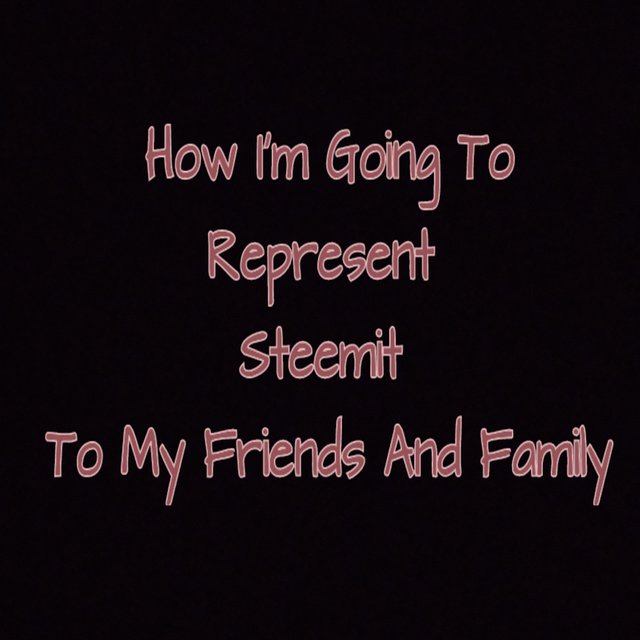 As money play a serious role in the world, I hope to introduce steemit as a method to get a income. But surely some will not believe me. To build trust I have a little idea. After I convert some SBD in to money, I'm going to give a party to my friends and some money to my parents. At that moment, they have to believe that I acquired that money through steemit blogging as I do not have any other employment. And after that they will surely understand what I said before.

I'm going to share my knowledge which I got through this platform. Steemit is an international platform so a lot can be learned from this. They will be surprised by hearing what I know and they will definitely love to join steemit and learn new things.

I have few friends I met through steemit. I look forward to introduce them to my friends. They will also like to join this to find new friends. Who really doesn't like to make new friends, specially foreign friends??

I hope to show them the posts I wrote. They will be amazed by seeing how I had develop my writing skills and creativity. They will realize that this platform is a great opportunity not only to earn but also to improve their skills.
This is how I'm going to represent steemit to my friends and family. I think this gonna work. Thank you @rex-sumon for this amazing contest.
This is my achievement 1