📣 STATUS REPORT - JANUARY 2021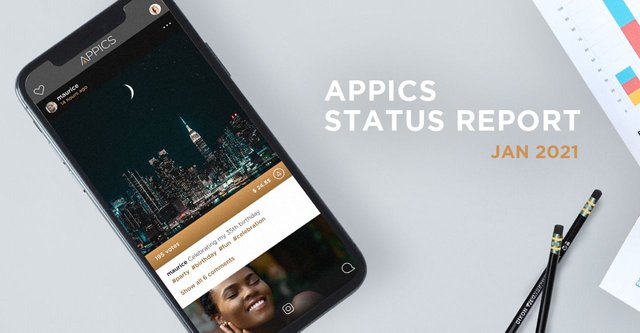 Dear APPICS Family! First of all HAPPY NEW YEAR! ... 💥✨
We are incredibly grateful for each and every one of our APPICS' members. 🙏
Your support and dedication is what keeps us going and motivated.
Even though we have already achieved a lot while in Beta and our community is growing stronger, keep in mind that we have only been testing and haven't even gotten started. As soon as our APPICS blockchain is live we are ready to take off like a rocket ship, get APX listed on large exchanges, onboard the masses and turn our vision for APPICS into reality. 💥🚀 2021 is our year to shine!
📲 While you've been actively engaged on the current platform, we have been actively working in the background, testing, preparing, as well as working on a range of exciting surprise side projects, to bring as much value to our APPICS community as possible.
We are aware that you all are waiting for the Telos migration to happen and as soon as the development has been completed and everything is robust, we will release the updated version.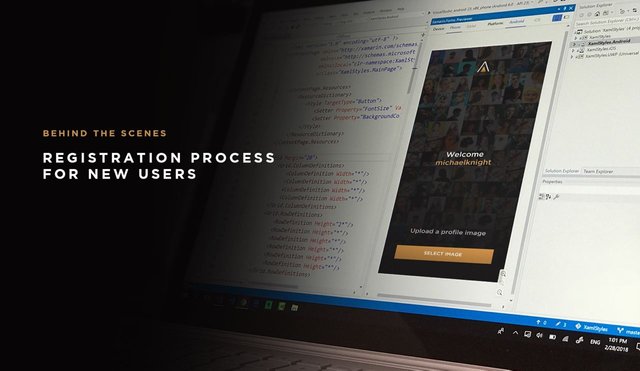 💡 Great development takes time and continuous bugs are inevitable, but with a dedicated team we can make fast progress and resolve issues quickly. At the current stage, the fundamental development of our blockchain has been completed, and the blockchain has been linked to our applications. When we started testing, the APIs showed errors, which required our developers to find a solution and upgrade the version of our connector. The connector has now been updated and we can continue with testing. ☑️
Regarding development of our apps, Android is in the second phase of development, making good progress, while iOS is in the third and final phase, ready for testing.
💰 The preparations for the token swap are in full effect and we cannot wait to be able to announce a date for the migration soon.
While the tokenswap process for the APX tokens you hold in your account wallet will be included seamlessly into the APP, there will also be a simple process for tokens you may hold on an exchange. We will announce it in time and give you guidance on where to transfer your APX tokens from Newdex to, in order for you to receive the new, post-migration APX token.
As previously stated, we still have a few internal development milestones to achieve and bugs to resolve before we can begin testing to a greater extent.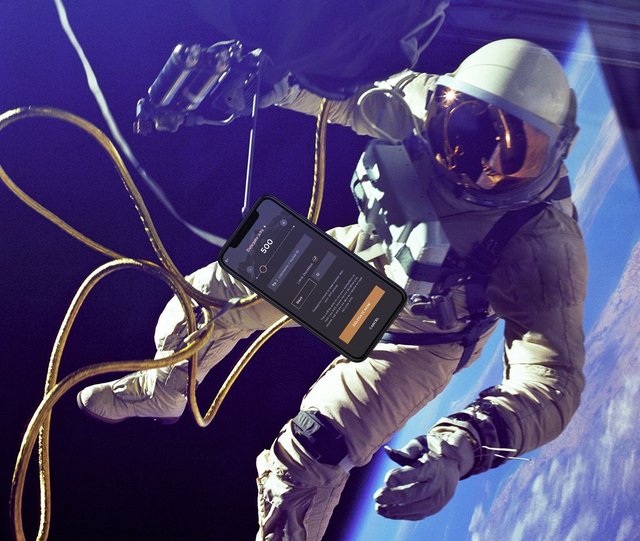 Over the holidays we had a few dedicated developers working through the weekends, but of course our team deserved some quiet time off work and with their families to recharge.
So now, in the first week of January we are picking up the pace again. 💪
In order to speed things up even further we are continuously looking for new developers and are in the process of onboarding two new developers for iOS and Android this week.
While the migration is in progress, our Ambassadors are more dedicated and passionate than ever, and our network of influencers and talents joining APPICS is expanding every day. 🌎
We have prepared and built an ecosystem that is eagerly waiting for the main launch and now that we are closer than ever, it's the perfect time to stock up on some APX tokens and increase your voting power before the public launch. ⚡️
Our philosphy reflects transparency and we want to keep you updated on our behind-the-scenes progress until the launch.
We hope you enjoyed this status update report.
THANK YOU for being a part of the APPICS family, for your engagement, love and support. 🙏🌎💙