FUNDAMENTAL INFORMATION FOR OUR USERS || INFORMACIÓN FUNDAMENTAL PARA NUESTROS USUARIOS
¡ESTIMADOS USUARIOS!
Les traemos importantes actualizaciones.
Sírvanse leer, por favor 😀💷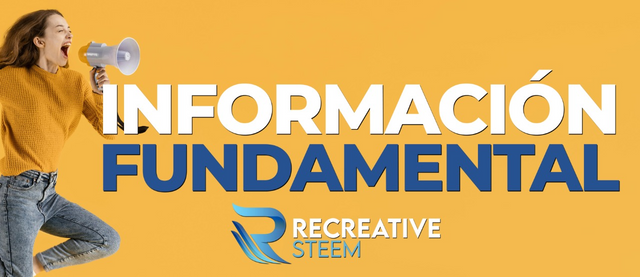 ---
     Como saben, siempre nos gusta tenerles al tanto de las actualizaciones correspondientes al uso de la plataforma y la comunidad en general. En esta publicación les ofrecemos de manera condensada toda la información fundamental para obtener datos de: verificación, delegación, roles, entre otros importantes para
#steemit
y nuestra cuenta comunitaria
@hive-141434
. Ustedes saben, porque lo mencionamos antes, que durante octubre, tenemos el apoyo de la cuenta en auge
@booming
, con la cual podemos seleccionar y votar tres publicaciones de calidad al día. Y nuestra cuenta comunitaria, que está cada día creciendo, también vota a diario 10 de los mejores posts publicados en esta comunidad. Pero para optar por el apoyo de estas dos curadurías, y también a las que todos apuntamos, la de los curadores mayores
@steemcurator01
y @
@steemcurator02
, quienes también se pasan libremente por este escenario, y califican de manera gentil varias publicaciones al día; es necesario que completes los siguientes requerimientos:
Recuerda que estamos para apoyarte, y nuestro compromiso es de equipo. Si todavía no conoces nuestras temáticas y el moderador que dirige cada énfasis diario, mira el siguiente cuadro.
EQUIPO RECREATIVE STEEM
DÍA
RECREACION

LUNES: Para empezar con fuerza, lo haremos con el arte gastronómico, no solo lo haremos para mostrar lo que sabemos hacer, si no que enseñaremos cómo hacerlo, y ahora ampliamos esta área incluyendo la comida vegana y vegetariana. Eso es lo que hace la comunidad, se trata de crecer juntos. Nuestro moderador en el área es

@oneldoors

MARTES: Las más estupendas producciones de artes plásticas y oficios En la rama de artes plásticas: dibujo, pintura, escultura, entre otros. En el área de oficios: mantenimiento, construcción, carpintería, electricidad, manualidades, herrería, mampostería, refrigeración, mecánica, costura, reparación de electrodomésticos, tendremos el privilegio de aprender con el profesor

@nelsondoor

MIÉRCOLES: La música se apoderará de la plataforma, celebraremos las fiestas más divertidas con el arte de los ángeles: La música. El encargado de estas grandes galas será será el músico

@nahumsamuel

JUEVES: Sorpréndanos con los paseos más divertidos, campamentos, viajes y otros eventos recreativos que exponen mil maneras de divertirse de forma forma sana y creativa. Contaremos con la guía de la hermosa

@yanelpuerta

en esta amplia zona.

VIERNES: Comenzaremos el fin de semana trayendo las mejores capturas, collages y otros relacionados con el bello arte de la fotografía. Para ello, la espectacular

@bellana

nos llevará de la mano

SÁBADO: Dejaremos que la imaginación a través de los distintos géneros literarios. Aquí haremos espacio para que el cuento, la poesía, la prosa y otros nos deslumbren y ocupen lugar en nuestras mentes hambrientas de literatura. En este espacio vamos a contar con el apoyo de

@yrmaleza

DOMINGO: El Foro de la Comunidad será fijado en nuestra comunidad. Como su nombre indica, será un espacio para que todos nosotros podamos dar nuestra opinión sobre un tema propuesto. Daremos la oportunidad de que todos expresen su punto de vista sobre un tema de actualidad y de interés comunitario en los comentarios del tema de la semana. Esta zona está moderada por

@graceleon

.
A parte de las áreas diarias de saberes recreativos, nuestro equipo especializado atiende las siguientes áreas.
Te invitamos a que nos sigas en nuestras redes sociales:
Instagram
Twitter
Discord

ENGLISH POST
DEAR USERS!
We bring you important updates.
Please read😀💷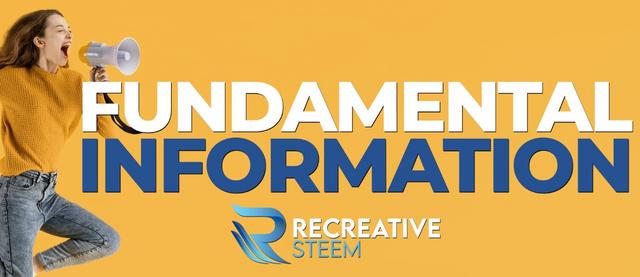 As you know, we always like to keep you up to date with updates regarding the use of the platform and the community in general. In this publication we offer you in a condensed way all the fundamental information to obtain data on: verification, delegation, roles, among other important data for
#steemit
and our community account
@hive-141434
. You know, because we mentioned it before, that during October, we have the support of the booming account
@booming
, with which we can select and vote for three quality publications a day. And our community account, which is growing every day, also votes daily for 10 of the best posts published in this community. But to opt for the support of these two curatorships, and also to which we all aim, that of the senior curators
@steemcurator01
and @
@steemcurator02
, who also freely pass through this scenario, and graciously qualify several publications up to date; it is necessary that you complete the following requirements:
Remember that we are here to support you, and our commitment is as a team. If you still do not know our themes and the moderator who directs each daily emphasis, look at the following table.
RECREATIVE STEEM TEAM
DAY
ACTIVITY

MONDAY: To start off strong, we will do it with gastronomic art, we will not only do it to show what we know how to do, if not what we will teach how to do it, and now we expand this area to include vegan and vegetarian food. That's what he does the community, it's about growing together. Our moderator in the area is

@oneldoors

TUESDAY: The most wonderful productions of plastic arts and crafts In the branch of plastic arts: drawing, painting, sculpture, among others. In the area of ​​trades: maintenance, construction, carpentry, electricity, crafts, blacksmithing, masonry, refrigeration, mechanics, sewing, repair of electrical appliances, we will have the privilege of learning with the teacher

@nelsondoor

WEDNESDAY: The music will take over the platform, we will celebrate the funniest parties with the art of angels: The music. The person in charge of these great galas will be will be the musician

@nahumsamuel

THURSDAY: Surprise us with the most fun rides, camping, trips and other recreational events that expose a thousand ways to have fun in a way healthy and creative way. We will have the guide of the beautiful

@yanelpuerta

in this wide area.

FRIDAY: We will start the weekend by bringing the best screenshots, collages and others related to the fine art of photography. For this, the spectacular

@bellana

will take us hand in hand

SATURDAY: We will let the imagination through the different literary genres. Here we will space for the story, poetry, prose and others dazzle and occupy us place in our hungry minds for literature. In this space we will have the support of

@yrmaleza

SUNDAY: The Community Forum will be posted in our community. Like your name indicates, it will be a space for all of us can give our opinion on a proposed theme. We will give the opportunity for everyone to express their point of view on a current issue and of community interest in the comments of the Topic of the week. This zone is moderated by

@graceleon

.
Apart from the daily areas of recreational knowledge, our specialized team attends the following areas.
We invite you to follow us on our social networks:
Instagram
Twitter
Discord

Editor:
@yrmaleza
Image designer and separator designer
@yanelpuerta

Thank you for trusting us and supporting us!!!!

The rewards from this publication will be used to Power up and strengthen the community account @hive-141434

Cc.- @steemcurator01 @steemcurator02
---