Picture Comment Contest 16 Winners Announcement and Contest 17 begins.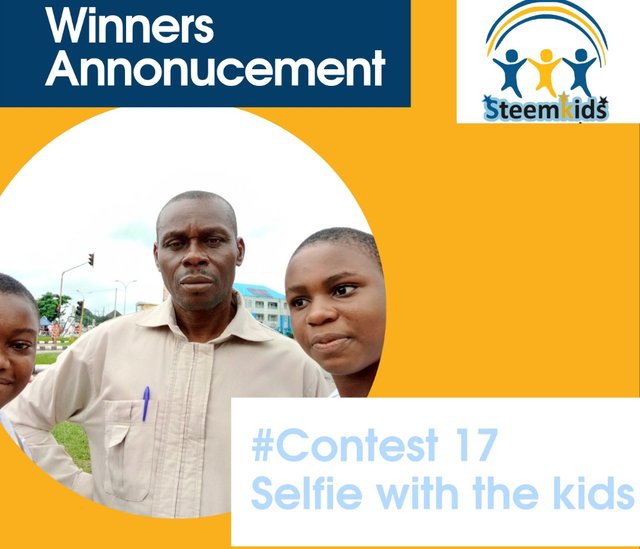 Greeting to all the amazing kids and kids lovers in the house, it's another edition of our weekly picture contest. In this post we will be announcing winners for last week picture contest and also unveil the picture contest for this week.
Last week was about kids creativity and it's amazing to see alot of kids that showed their art talent. Most of the entry was about art and it's beautiful to see different drawings from different kids. We are glad to know our kids are super talented, below are the list of all winners.
@riska-amanda
@filili71
@meehu
@ruki
@yura16
@zoyabhatti06
@rozi-pasee
@kathe123
@vivianita
@hafidzah20
@faithilyn
@ijebest
@geoscary21
Reward has sent to the 13 winners listed above,We appreciate you all and we hope you all will also participate in the new contest this week.
NEW CONTEST ALERT
This week contest is about selfie, yay!!!! We love selfie and our kids does too, we will like to see a selfie of the kids and the parents. Kindly snap selfie with lots of kids and share under the comment section. The more the kids the better.
Contest rules
It is a comment contest, therefore we want to see the picture in this post comment section.

No internet source picture and no screenshot. We want it to be your own please.

Anyone is free to participate but you must subscribe to steemkids community.

Be creative, winners will be selected randomly.

Follow steemkidss

Invite at least 3 friends to participate

Upvote, resteem this post

it's advisable to join #club5050

Join our telegram group
REWARD POOL
We have mapped out 10 steem for this contest and it will be divided among 20 selected winners.
Contest ends by 12noon on Monday 29th,November 2021 ( Nigeria time)
Best wishes from us @steemkids
Special mention
@stephenkendal
@focusnow
@whitestallion
@bright-obias
@disconnect
Best regards
Steemkids Community team


Join our discord channel:::::::Join our telegram group::::::subscribe to our community

Support us by delegating STEEM POWER.