FOOD CHALLENGE FOR CHILDREN|| WEEK#8|| #Club75 || 10% IS FOR @STEEMKIDSS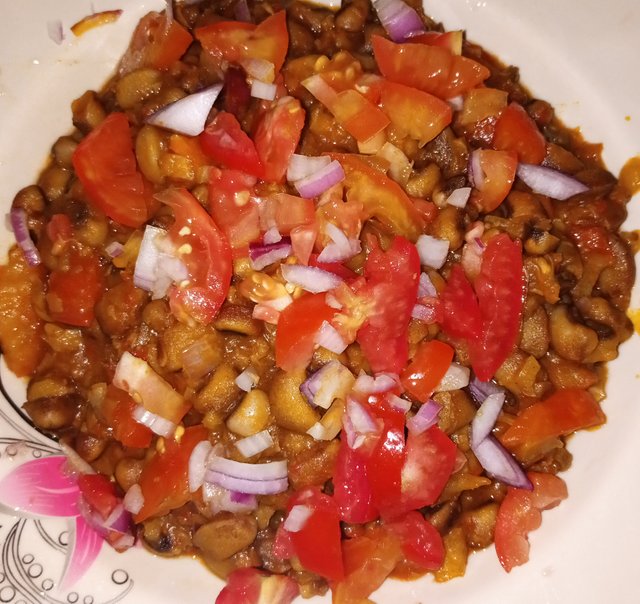 Greetings My Fellow Kid's
In today's food challengue, which is a contest organized by @steemkidss to help us learn how to cook delicious meals, I prepared sweet jellof beans with fresh tomatoes. It's really a good one because this time, I can cook so many foods. Let me tell you guys what I used to prepare my beans.
Ingredients
Ingredients
Used
Sweet beans
Fresh tomatoes
I cube of Maggi
red oil
Onions
Fresh pepper
Water
Crawfish
Salt

First step
I started by selecting the beans. After removing the dirty from the beans, I put it inside a clean pot, then mom help me to light up the gas and put the pot untop of it. While the beans was boiling, I washed the fresh pepper and grind it with the crawfish. After grinding them, mom help me to sieve out the water from the beans to remove the preservatives on it.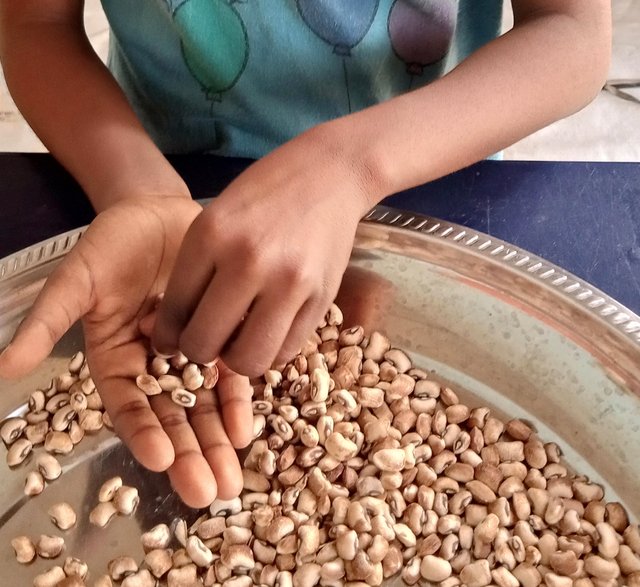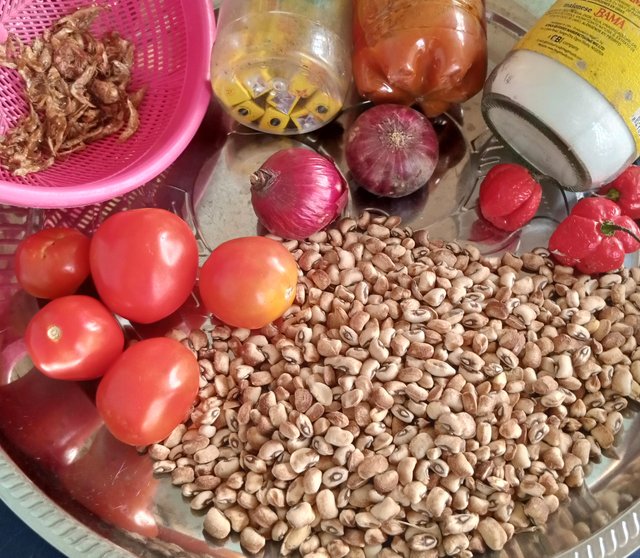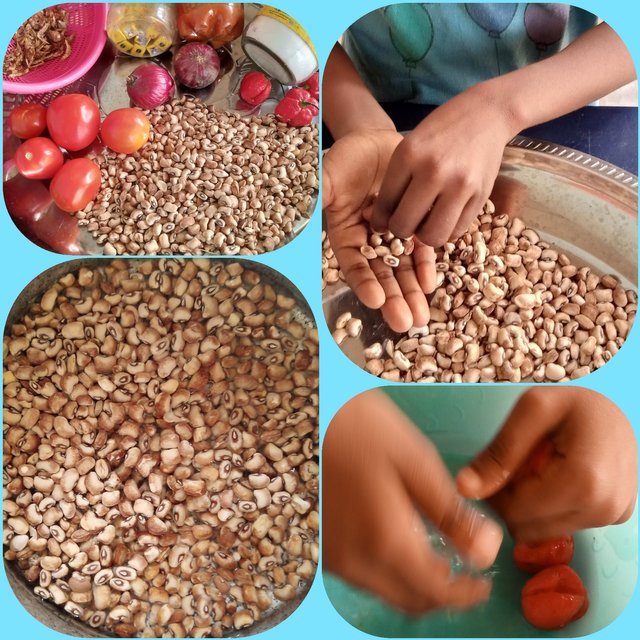 Second step
The next thing I did was to wash the fresh tomatoes and onions. But mom helped me to slice the onions and the fresh tomatoes. But she sliced the first onions round and asked me to put it on the beans so that, it will help it done quickly. She then helped me to slice other one's in a smaller size so that I can use it to design the food.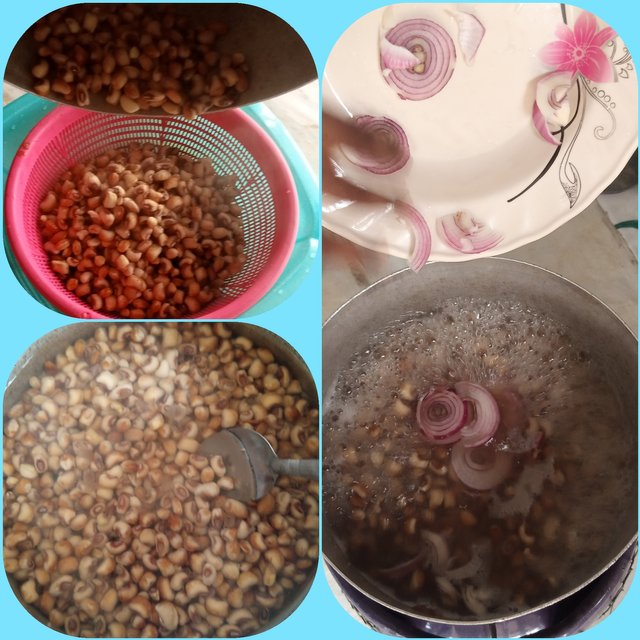 Third Step
I waited for over 50 minutes before the beans gets done. Then I added salt and red oil to it's. I allowed it to boil for a while before mom put off the fire and told me to come and add the fresh tomatoes and onions to it. We mixed it together and bring it down from the fire. Hahahaha, I am done cooking.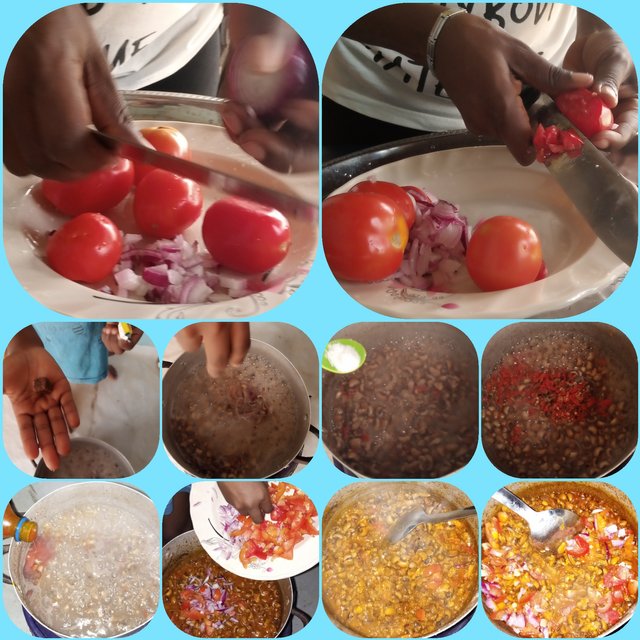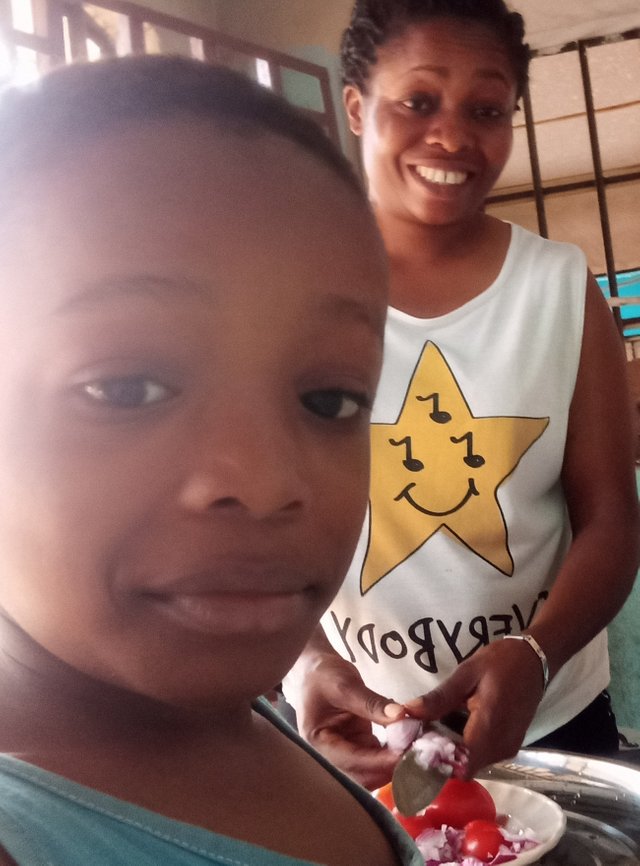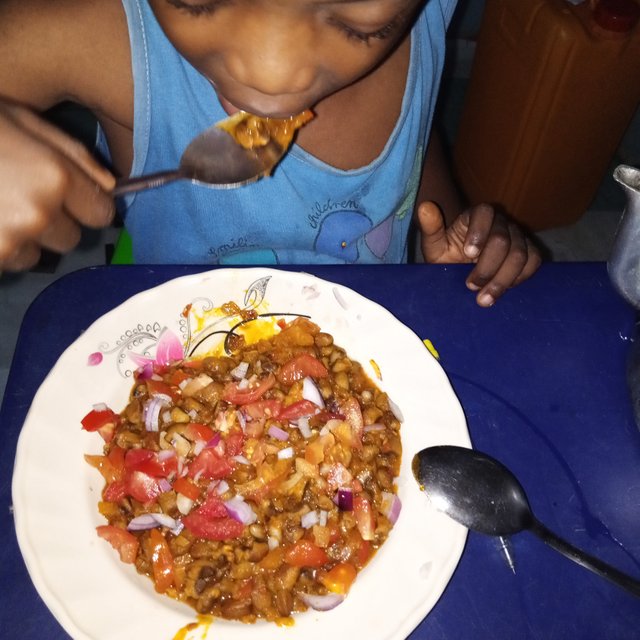 Thank you all for reading. Thanks so much @steemkidss, @ngoenyi, @ijelady. I also want to invite my friends @vickybliss and @chimeroselam to join this challenge.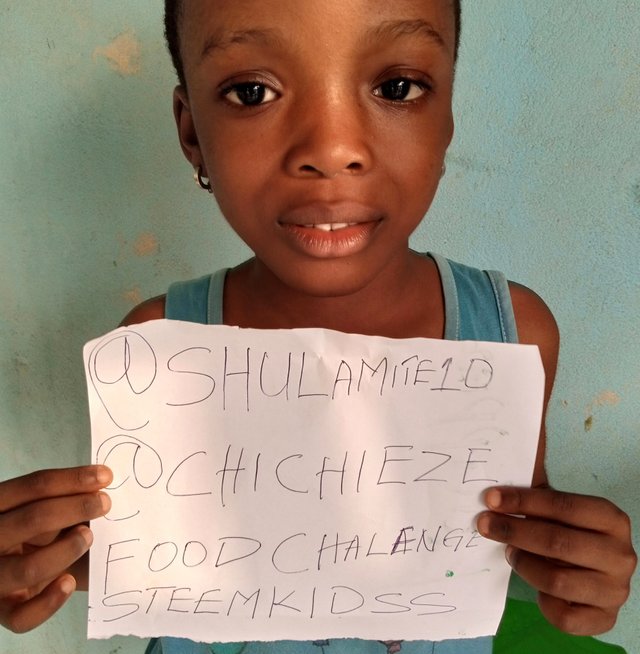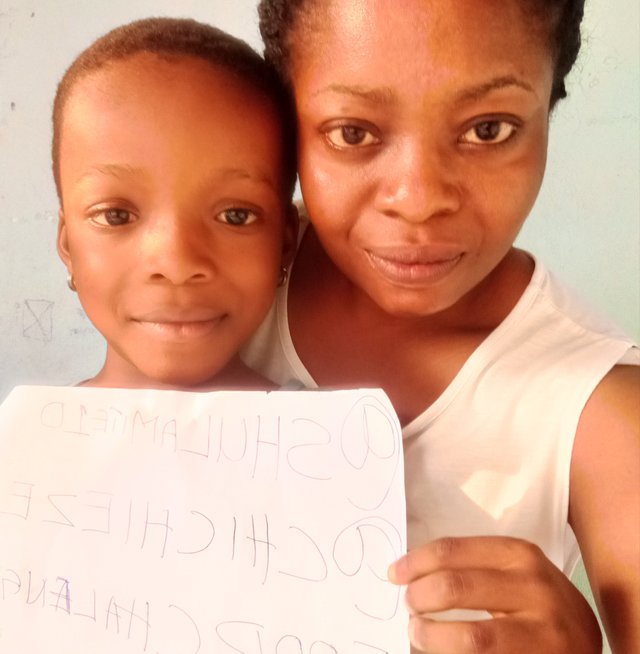 This is the link of my Introduction post