I#NGOENYI CONTEST #14||DIY(DO IT YOURSELF): IT IS TIME TO SHOWCASE YOUR TALENT|| 10% TO @STEEMKIDSS
It is a pleasure for me to participate in this contest
My spacial thanks goes to @ngoenyi the organizer of this contest.
This is my first contest in this platform I join just 3 days ago, I saw this contest and it was amazing and I decided to sit down and write.
Am writing about my work,
Make-up
Makeup is a facial cosmetic such as powder and lipstick use to enhance or alter the appearance.
We have makeup tools like brushes, foundation of all skin tone, face primer, moisturizer, setting spray, eyeshadow, eye liner, mascara, setting powder,highlighter/bronzer, lipstick of all color, powder pallet, eyelashes etc.
Here is the pictures of my makeup box and the above mentioned tools.👇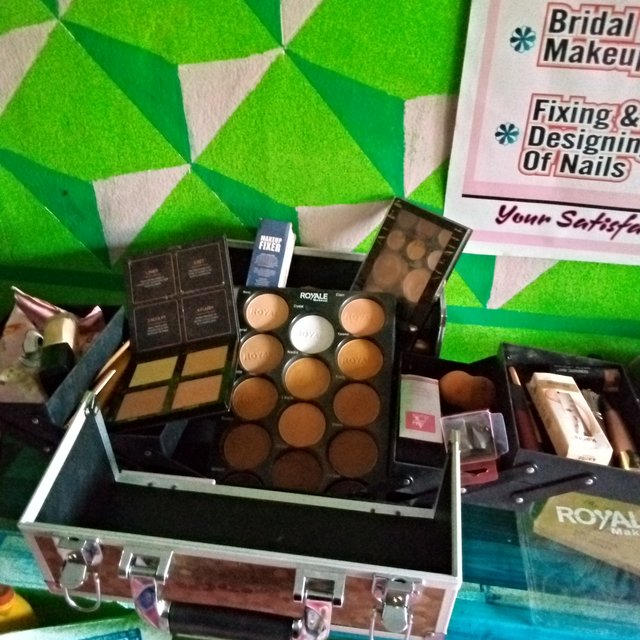 Today in my shop this client visit for makeup
She needs a professional makeup for occasion
These is her face before the makeup 👇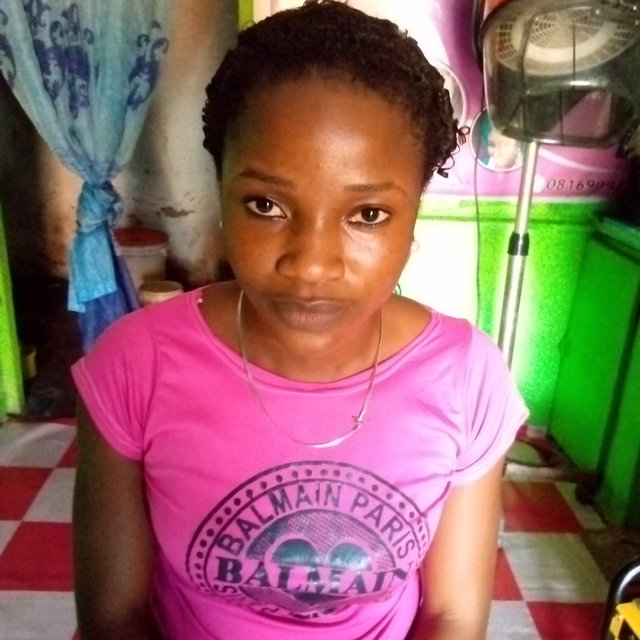 I started with cleaning her face with a face wipe 👇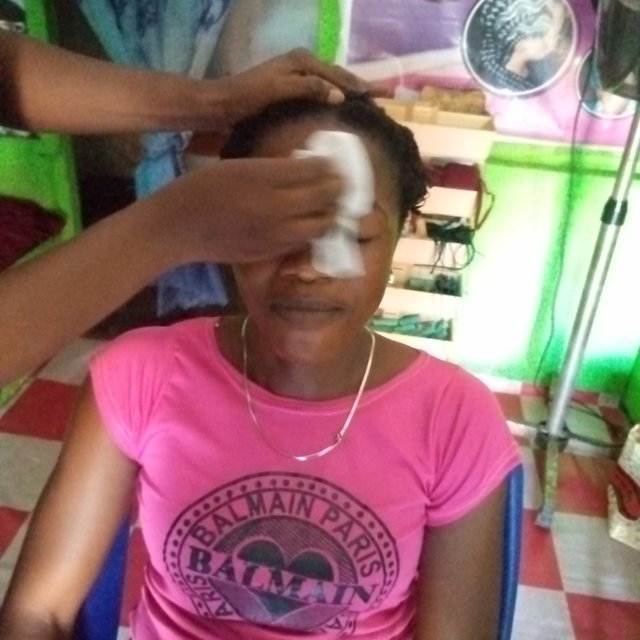 After that I apply sweat control n face primer 👇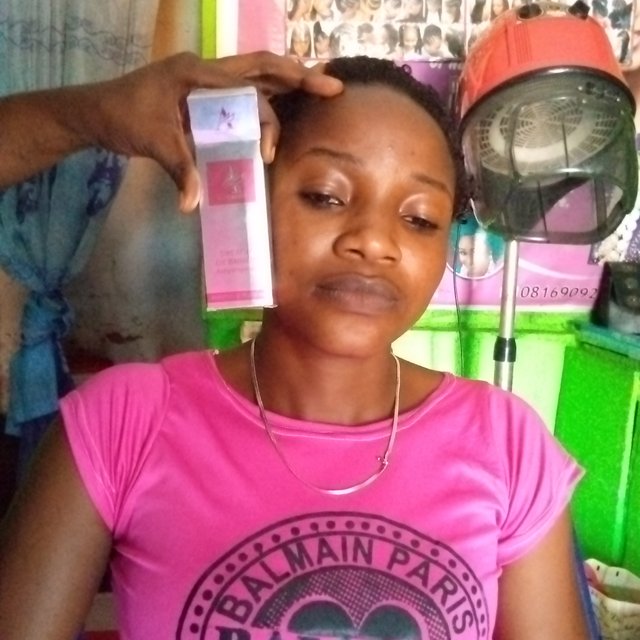 When it dries out that is the sweat control and face primer, I apply kiss beauty foundation color 3 and I blend it to her face properly using my Puff . 👇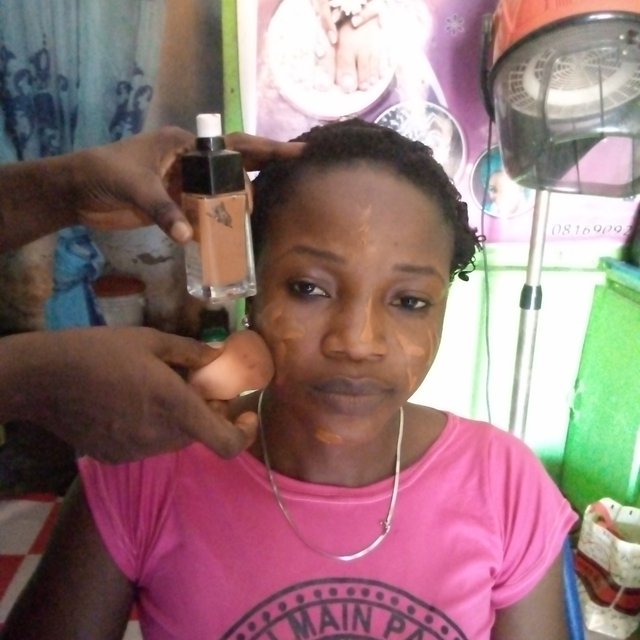 After that I set the some parts of the face like the under eye, the nose, the forehead with a concilar that is 1 step lighter than her skin, and I used setting powder to blend it properly.👇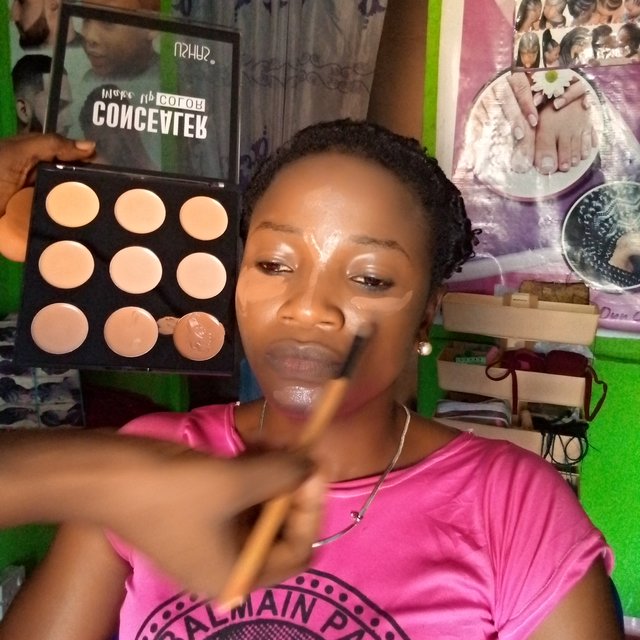 I use a brown eye pencil color 18 to draw the eye brows and I used a concilar to blend it and get a beautiful look, I apply eyeshadow brown color on the inner corner of the eye and Crystal cold on front side of the eye, I apply eye liner, mascara, and eyelashes. 👇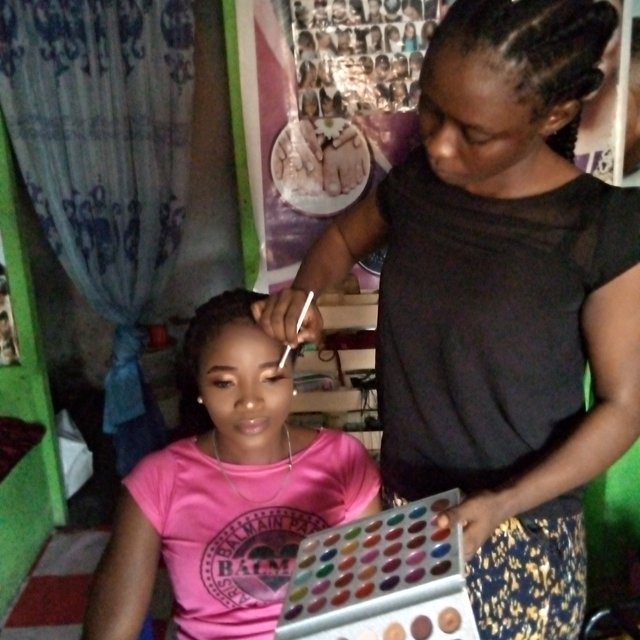 I contour the nose with a powder in my powder pallet that is 1step darker than her skin tone, I blouse the two Chic's with that same dark shade, i line the lips with my lip liner and I apply a pink color matt lipstick also with a lip gloss 👇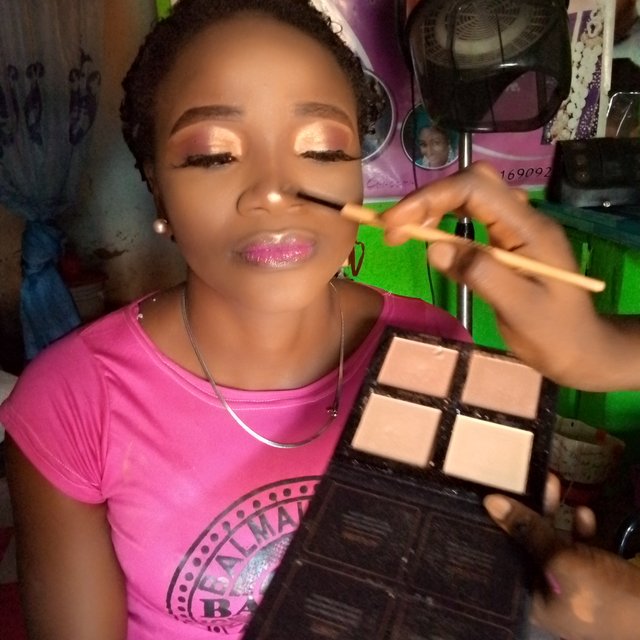 I touch the face again with a powder in my powder pallet useing my powder brush and I set it all with my setting spray 👇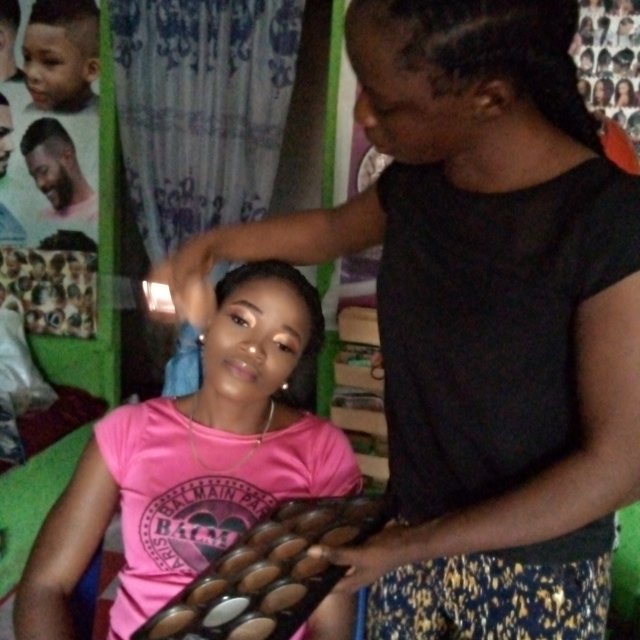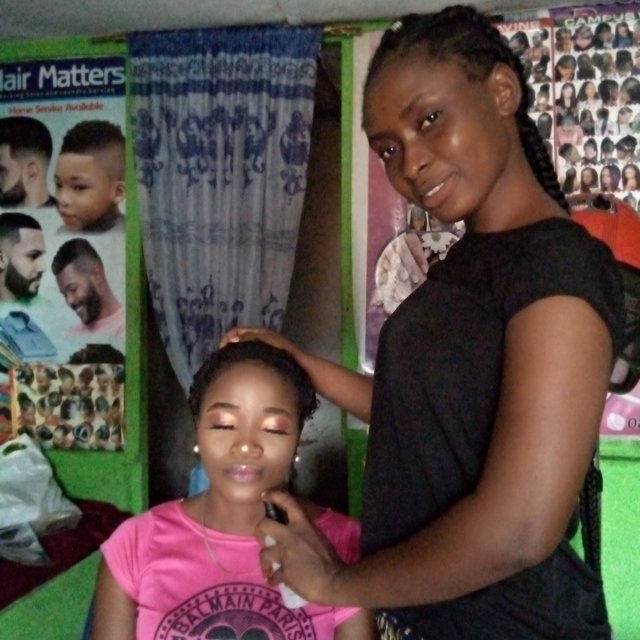 Finally this is her face 👇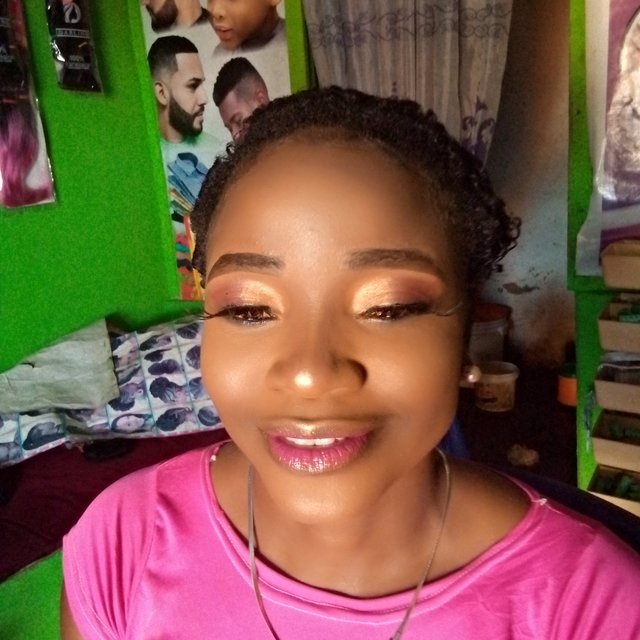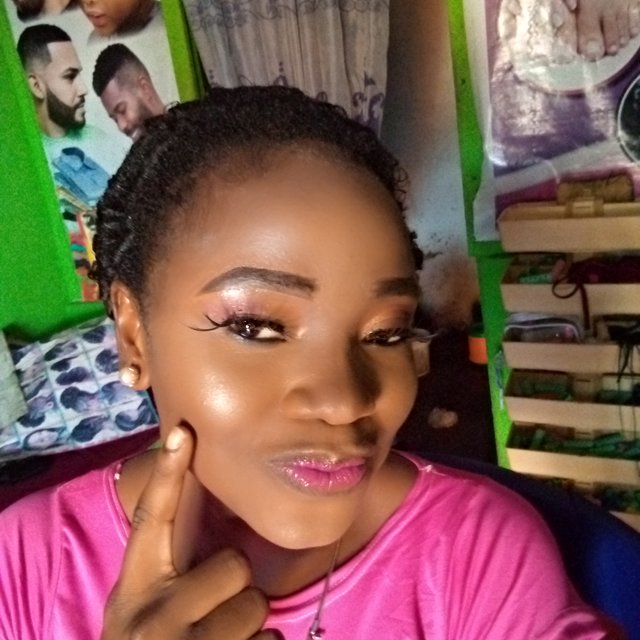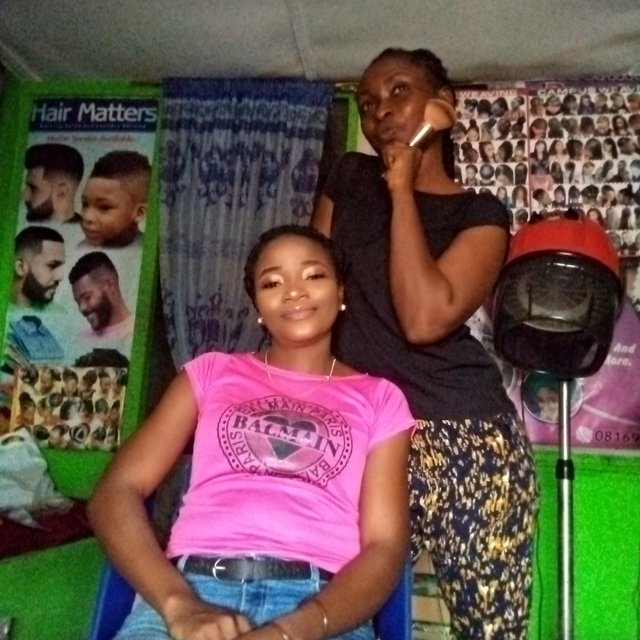 Conclusion
Am so excited to participate in this contest
So that why am happy to invite my friends to share in my Joy @dequeen, @fingabods, and @eliany