Hurray!!! Steemalive won 3rd position in the just concluded #SPUD$STEEM, 1/8/2020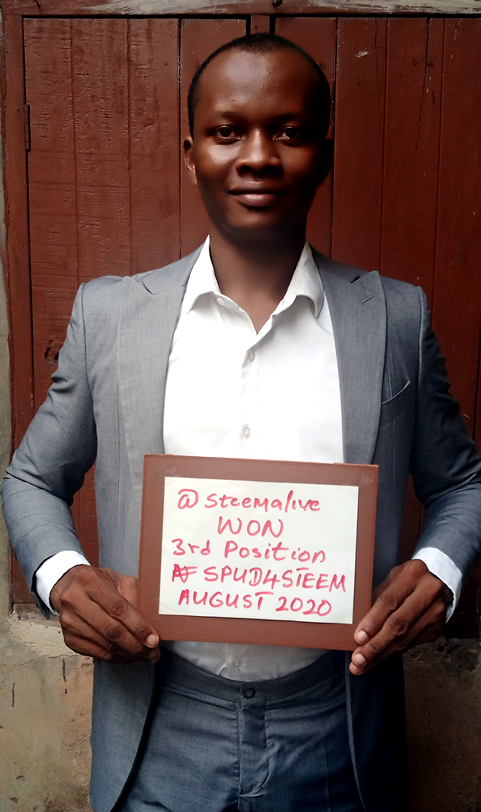 We are delighted to announce that @steemalive community participated and won 3rd position in the August 2020 edition of #SPUD4STEEM.
Recall that as a community, we announced that we will participate in the #SPUD4STEEM which was held on the 1st of August. There more than 30 participants. When the confirmed result was announced, we came 3rd. The steem delegations we will receive will helps to further support the many newbies that we are onboarding to Steemit. We deeply appreciate the kindness from the event sponsors. We want to thank them specially from our hearts. The sponsors are:
@xpilar
@reflektor
@hingsten
@bippe
@steemcurator01
@ciska
@kiwi-crypto
@steem-supporter
@stephenkendal
@steemchiller
@steemitblog
We cannot forget to thank @kiwiscanfly who worked tirelessly to ensure a smooth running of #SPUD4STEEM. Like we earlier said, we will use the delegations to support newbies as our steemalive community was formed solely to onaboard and retain new users to Steemit. To our sponsor and event organizer, we say Thank you once again. A big thank you to my great friend @crypto.piotr, you are a friend indeed.
We look forward to future editions of #SPUD4STEEM.
Written by: @focusnow Steemalive Founder
For: SteemAlive